Insights From Our Experience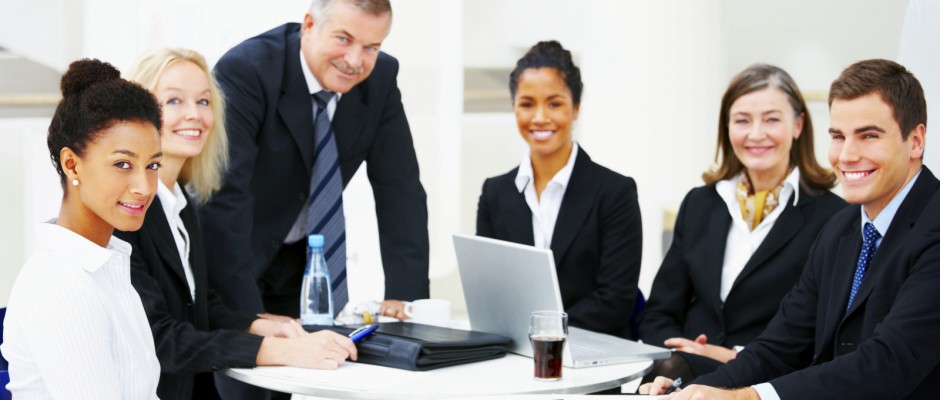 We at Revitalization Partners have often said to each other, while reviewing projects: "We could write a book about this stuff."
Instead, we decided to begin sharing what we have learned in these articles which we send out bi-weekly to our newsletter subscribers, post on LinkedIn and on our website.
Articles drawn from our experience:
Watch Out For Zombie Companies
Is The Timing Right to Sell Your Business?
Do You Know What Drives Bank Loans In Todays World
Weighing The Benefits and Costs of Lender Forbearance
How to Get a Receiver Appointed
Tales From The Recievership Trail – Chapter-3
The Time Is Right For Asset Based Lenders
Lessons From The Silicon Valley Bank Failure For Non-Financial Companies
Dealing With a Continuity Crisis
Strategies For Surviving A Cash Flow Crisis
The Risk of a Do-It-Yourself Wind Down
Who's Managing Your Organization?
Smaller Businesses in Need of a Loan Find Banks are Tightening
How An Incompetent Leader Can Destroy A Business
Tales From The Receivership Trail #2
Are Lenders Acting Fast Enough To Mitigate Risk?
Tales From The Receivership Trail
Maximizing Value In A Court Appointed Receivership
Why Are Businesses Still Optimistic?
Impact of Inflation on Small and Mid-Sized Business
Why Do We Have A Critical Pilot Shortage?
A Fork In The Road For The Auto Industry: The Shift Towards Electric Cars Presents A Dilemma To The Industry's Supply Chain
Is The Sky Falling? What Does Your Banker Thiink?
Preparing the Small & Mid-Sized Business for the Post Pandemic Inflationary Environment
How an RP-Managed Acquisition Preserved the Legacy of a Third Generation Family Business
Lessons Learned from the Elizabeth Holmes – Theranos Story
Texas Bankruptcy Court Weighs in on Lender Liability And It's Not Good News for Lenders
The Risk of Poor Financial Management
The Dsyfunctional Board of Directors
Psychology of a Troubled Company's CEO
The Difference Between Cash Flow and Profit
What To Do When Your Company Is Insolvent
Receiverships: What They Are and How They Work
Why Lenders Should Really Be Concerned About Supply Chain Issues
The Great Resignation Is Killing Companies
Small Businesses Must Embrace Digital Technology To Survive
Reacting to a Lack of Employees
The Business Automation Imperative
The Need For Independent Board Directors
Managing The Post Pandemic Business
Why Cash Flow Is More Important Than Profits
Financial Security and Why It Is Important For Employees
The Cost Of Chatper 11 – Follow Up
Common Mistakes Startups Make When Seeking Venture Capital
The Real Cost Of Chapter 11 Bankruptcy
Selling a Small or Mid-Sized Enterprise
The Law Of Unintended Consequences
An Approach To Business Litigation
Where Is The Liquidity During The Pandemic?
How Credit Insurance Impacts Liquidity
How The Stock Market Differs From The Economy – PART 2
How The Stock Market Differs From The Economy
The Small Business Reorganization Act
Real Estate Turnarounds To Consider First
Emotion In Commercial Real Estate
Watch Out For Zombie Companies
Most Business Will Suffer and May Fail; Yours Can Survive
Managing In The Zone Of Insolvency
Management Decisions During The Coronavirus
Lead Your Business Through The Coronavirus Crisis
What Keeps Mid-Market CEOs Up At Night?
Does Automation Help Or Hurt Your Business?
What Is Revitalization Partners?
Insiders Forecast a 2020 Recession
Branding For Mid-Market Companies
Lender Feelings & Impact On Your Business
Selecting The Right Private Equity Firm
The Impact Of Politics On Small And Mid-Sized Business
Lessons Learned Before Bankruptcy
Small & Medium-Sized Businesses Prepare For Recession
Value and Employee Compensation
Small Business M&A – The Difference Between Success & Failure
Mid-Market Predicts Economic Downturn
As Prices Slump – Will Farmers Survive?
How M&A Deals Are Like Marriages And What To Do About Failed Expectations
The Cost Of Winter Storms – Should We Believe The Economists?
Why Small Business Successions Often Fail
How The Government Shutdown Affects Businesss
Why Private Companies Need Advisory Boards
"Culture Eats Strategy For Breakfast" – Peter Drucker – Part 2
"Culture Eats Strategy For Breakfast" – Peter Drucker
The Importance Of Customer Service – Part -2
The Importance Of Customer Service – Part -1
Do NOT Look In Your Rear-View Mirror
A Small Business Is Not a Little Big Business
Civility in the Workplace and In Life
A Forbearance Agreement: What Does It Mean?
The Danger Of Inept Government
Competition In The Mid-Market ABL Space
What Does Your Banker Really Think?
When Does A Sale Become a "Sale"?
Middle Market Lenders Concerned Over Borrower's Leverage
Lose Customers & Clients – Part II
Examining The Next Credit Cycle
Equity vs. Debt – There Is A Difference
Hidden Danger – The Labor Market and Your Bottom Line
What Does Customer Service Mean?
What Business Are You In? … Really?
Rise Of The Hired Gun
Customer Service Stories From Both Sides
Common Sense Needed In The Airline Industry?
Why Do These Things Keep Happening To United?
Protecting Your Company's Social Media Profile
Revitalization Partners Podcast On Banking
What About Those Alternative Facts?
Managing Expectations When Hiring A Consultant
The Difference Between Accounting & Finance
The Effect of the Election on Inflation and Interest Rates
The Effect of the Election on Community Banking
Effect Of Regional Bank Disaster On Small Business Lending
EBITDA and Multiples: The Perception of Risk
Corporate Debt at Risk in Current Economy
Every Company Needs A Turnaround
Is Workplace Violence Affecting Business?
More On Small and Mid-Sized Lending
PayDay Loan Industry Moves To Business
Drawbacks Of 50/50 Partnerships
Highly Leveraged Companies Facing Financial Risk
Why Banks Are Saying "No" To Small and Mid-Sized Businesses
The Political Process In The Workplace
The Problem Of Being Poorly Educated
A Culture Of Personal Responsibility
How Timely Referrals Help Struggling Companies
Bankruptcy Help May Be On The Way
Headlines You Can't Ignore – Do You Know Your Customer?
What Does It Mean For Your Business If You Panic?
Unfinished Business – Lessons From The NFL