Success?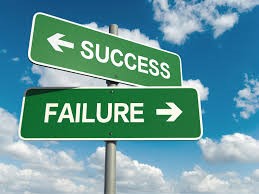 Welcome to 2018, This year Revitalization Partners celebrates its 15th year in business.
We began writing our blogs about 6 years ago and this is the first one of the New Year.
These blogs are generally based on our experience or on the experience we read or hear about that we believe will be valuable to share.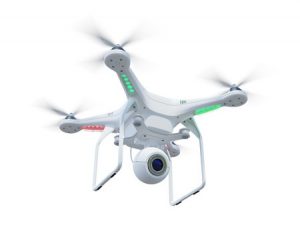 This Holiday Season, I received a drone for the Holidays. It is not a toy, but a sophisticated aerial photography platform. OK, it's an adult toy.
And after spending three days following instructions, sending messages to technical support and looking at every you tube video I could find, nothing.
Some of the software said it should be working, but the drone didn't sync-up with the software.
The company, located in China has 70% of the world-wide drone market and about 80% of the higher end consumer market. It has revenues of $1.5 billion in a market that is growing about 30% a year.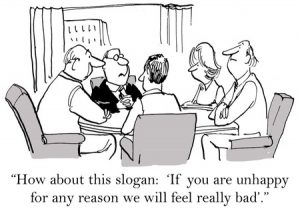 Some of their products work perfectly fine and others, well, the comments on the forums and comment boards are tough. "Two-thousand-dollar piece of crap." Is one of the milder ones.
That led us to thinking, how many market leading companies that we knew have had great success and then lost the market. Some based on their performance; others so enamored with their success that they missed changes in the industry and others that just stopped listening to their customers.
Digital Equipment Corporation was founded in 1957 making digital cards for the controller industry. At its peak, the company had $14 billion in sales and employed 130,000 people worldwide. It was recognized as the second largest computer company in the world.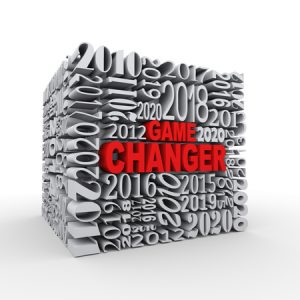 Yet, by 1998, it was sold to Compaq Computer after sustaining over $200 million in losses that year.  So, what happened? As DEC invented the minicomputer model when computers meant "mainframes", it became so attached to the success of that business model, it failed to recognize the impact of the microprocessor and the impact it would have on the computer business.
In fact, Ken Olsen, the founder and CEO of DEC is famously quoted as stating: "Why would anyone want a computer in their home?" And with that, the company's fate was sealed.
IBM, a larger company with a longer business history, recognized the potential of the market and was able to break free of its traditional business model, sending a small group off to Florida where they figured out how to make a microcomputer for under $2000 with 20% margins.
The PC created an industry. DEC no longer exists.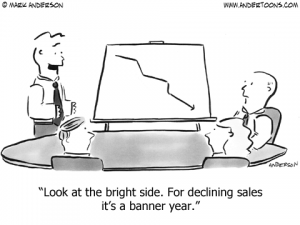 These lessons don't only apply to the fast-moving technology industry. Sears, founded in 1898, was the major retailer in America from its founding. By 1895, the famous Sears catalog was 532 pages and contained everything from dolls to houses. In the early 1900's you could order a complete house package including appliances and have it delivered to your door.
And yet, by 2017, all Sears had left was basically a few stores and real estate. It had sold off its premium product lines such as Whirlpool and Craftsman, as well as most other assets. The company has gone from 3500 physical stores to a projected total of 680 in 2018. Sales peaked in 1992 at $59 billion and by 2016, sales were down to $22 billion and dropping. In contrast, Amazon, which was founded in 1994 achieved $136 billion in sales in 2016.
What are the lessons to be learned for the rapidly growing drone company and others with major market positions?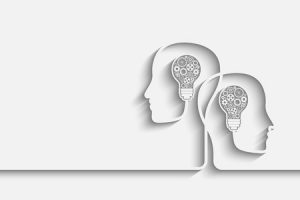 1. Watch out for disruptive innovations. These are not just technical innovations, but business model and customer service disruptions.   In technology, the technical disruption was the microprocessor which so simplified the design of a computer that they could be developed and sold by almost any company.
2. Business disruptions did more to sink DEC than technical disruptions. DEC had microprocessors, but their business model could not bring the technology to the market in a rapid and cost-effective way.  In the case of Sears, the problem was not technology, but a changing business model based on consumer tastes and on-line shopping.  Like DEC, they could not accommodate the paradigm shift of the market.
Edger Schein, professor emeritus at the MIT Sloan School argues that a corporation's founding values, if they lead to success, tend to ossify as a set of tacit assumptions about successful strategy.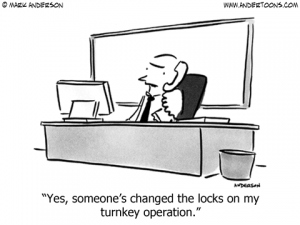 When the business environment shifts, the organization may not be able to adapt, rejecting plans or ideas that don't fit its preconceived notions. The illusion that organizations can control their own fate stems from the failure to understand how technology and culture limit what is possible.
You don't have to be a market leader to take Schein's words to heart. Companies with any degree of success develop those assumptions.
If you are a founder or manager of a successful company, continuing that success is dependent on your ability to see the change coming and act on it.
By the way, the drone is now working.
Revitalization Partners is a Northwest business advisory and restructuring management firm with a demonstrated track record of achieving the best possible outcomes for our clients. And now, we've written a book to help our readers understand the issues facing their businesses. You can find this compilation of our business thoughts at:
https://revitalizationpartners.com/we-could-write-a-book/ or on Amazon.
We specialize in improving the operational and financial results of companies and providing hands-on expertise in virtually every circumstance, with a focus on small and mid-market organizations.
Whether your requirement is Interim Management, a Business Assessment, Revitalization and Reengineering or Receivership/Bankruptcy Support, we focus on giving you the best resolution in the fastest time with the highest possible return.