The third alternative to liquidating your own business or filing for bankruptcy is to follow a procedure called an "assignment for the benefit of creditors," or ABC. Here you work with one of the many ABC companies or law firms that specialize in liquidating insolvent businesses. Basically, the ABC company will liquidate your assets and pay off your creditors (for a percentage of what it is able to sell your assets for), while you and your co-owners move forward with your lives.
This option generally works well if your business is a corporation or LLC with a lot of debts and assets. A large liquidation can take months or years to wind up—something you probably can't afford to spend your time doing—so it makes it worth selling your assets to a third party in one fell swoop.
How Does Assignment for Benefit of Creditors Work?
Your business assigns (transfers) all of its assets and debts to the ABC company or law firm, meaning that liability for the business's debts moves to the ABC company or firm. You might still be liable for debts with personal guarantees (or all debts if you are a sole proprietor or partner), however, so you want to discuss with the ABC company paying these debts first.
EXAMPLE: Angelo's Meatpacking, Inc., has been suffering from poor sales for the past year, and now Angelo's accounts payable list is growing, creditors are demanding payment, and the company will be out of cash within a few months. Angelo consults with two ABC companies and finds that one company has experience with liquidating meatpacking companies, meaning that this company is more likely to get top dollar selling Angelo's business equipment. Angelo signs a contract with the ABC company (now called the assignee) and provides a list of the company's creditors as well as all of the business assets to be assigned.
First, the ABC company investigates whether Angelo's company can be sold as a going concern. If not, it will send a letter to all creditors notifying them of the fact that the assignment has been made and providing a claim form for each creditor to submit a claim to the ABC company. At the same time, the company advertises the assets for sale in industry publications and, using its contacts, searches for another company to take over Angelo's lease, for a fee. It also publishes a press release simply stating that it has acquired the assets of Angelo's Meatpacking, Inc. After all of the assets have been liquidated, the ABC company takes a percentage of the proceeds as its fee and distributes the rest based on the creditors' claims. In six months, it's all done.
An ABC company will almost always get more for your assets than a bankruptcy trustee will, and it may be able to sell any intellectual property you own to help pay debts, something a bankruptcy trustee usually will not do. Going the ABC route is also usually faster and more private (and less embarrassing) than a bankruptcy.
To learn more about ABCs, you should speak to a business lawyer. You can submit your question or case to a local business lawyer on Nolo's website. https://www.nolo.com/legal-encyclopedia/free-books/small-business-book/chapter13-3.html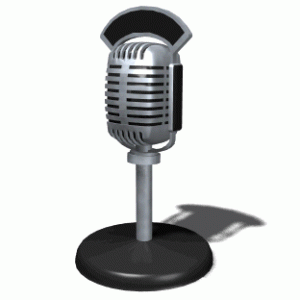 Revitalization Partners, the receiver selling off chunks of the failed New Northwest Broadcasters radio group, has two buyers and three contracts in the FCC hopper, pertaining to stations in Anchorage AK, Fairbanks AK and Astoria OR-Long Beach WA. The Fairbanks agreement is by far the biggest of the three.
In the Fairbanks deal, Peter Davidson and Russ Jones and their Anchor Radio Inc. will be adding a market that will truly stick out in a station portfolio that at the moment includes stations in Kentucky, Tennessee, North Carolina, New Jersey and Connecticut.
Anchor will be getting KCBF-AM, KFAR-AM, KWLF-FM, KXLR-FM and KTDZ-FM for $1.625M cash in a deal brokered by Kalil & Co. All of the stations are licensed to Fairbanks with the exception of KTDZ, which is in nearby College AK.
In Anchorage, the buyer is Trila Bumstead and her Ohana Media Group. Bumstead should be familiar with the properties, since she has been an exec with New Northwest. The stations include KDBZ-FM and KFAT-FM, both licensed to Anchorage, and KBBO-FM and KXLW-FM, both licensed to Houston AK. The price for the quartet is $275K cash.
Bumstead and Ohana are also the buyers in the Oregon-Washington deal. That set of stations includes KAST-AM and KKEE-AM Astoria OR, KCRX-FM Seaside OR, KVAS-FM Ilwaco WA and KLMY-FM Long Beach WA. The price there is $190K cash.
The total value of the three deals is $2.09M. Add in the $6M pricetag of an earlier deal to buy NNWB stations in Yakima WA and Tri-Cities WA in another Kalil-brokered deal and the total resale value of the group goes up to just over $8M.
According to the list of licenses held by Revitalization, there is but one NNWB market still on the shelf, a five-station cluster in Klamath Falls OR. Four of the stations, KAGO AM-FM and KLAD AM-FM, are licensed to that community, and are joined in the cluster by KYSF-FM Bonanza OR.
Assignment For The Benefit Of Creditors News

RE:  New Northwest Broadcasters
RELATED NEWS STORIES
Receiver Takes Over New Northwest Broadcasters Petitions For Receivership
The licenses held by NEW NORTHWEST BROADCASTERS, LLC are being assigned to ALAN M. DAVIS' REVITALIZATION PARTNERS, LLC as receiver for the company.  The move, a WASHINGTON state court procedure, was made under a court-supervised Assignment for the Benefit of Creditors.  NEW NORTHWEST owns 31 full-power stations and an FM translator in WASHINGTON state, ALASKA, and OREGON.
Townsquare Media To Acquire 6 Yakima Stations


–

Yakima Herald-Republic

YAKIMA, Wash. — The landscape of the Yakima Valley radio industry will see big changes in the next year, including change of ownership and the relocation and change in frequency for several stations.

Townsquare Media has an agreement with Seattle-based New Northwest Broadcasters to buy six stations each in Yakima and the Tri-Cities, according to a news release from the Greenwich, Conn.-based company.

But Federal Communications Commission regulations limit the number of stations a company can own in one metropolitan area. So, Townsquare Media will retain half the stations and put the rest into a trust to be run by a third-party trustee and eventually sold to another company.

For New Northwest Broadcasters, the sale is a move toward satisfying creditors, said Alan Davis, a principal with Revitalization Partners, a Seattle-based company that has had temporary control of New Northwest Broadcasters since it entered into voluntary receivership last spring.

Davis would not reveal the purchase price or how much debt New Northwest Broadcasters owes. He did say that New Northwest Broadcasters is looking to sell other stations.

READ MORE:    From the Yakima Herald-Republic Online News



New Northwest Broadcasters Petitions For Receivership
On May 17 New Northwest Broadcasters, headquartered in Seattle, Wash., filed for a voluntary Assignment for Benefit of Creditors in King County Washington Superior Court, according to NNB company officials. An ABC effectively puts the company in receivership status, providing court supervision of an orderly restructuring of the company and payment of its debts.
In addition to stations in Alaska, Washington State and southern Oregon, NNB Radio, established in 1998, operates five radio stations from offices in Warrenton: KAST 1370 AM, KKEE 1230 AM, KCRX 102.3 FM and KVAS 103.9 FM.
Alan M. Davis, a principal with the Seattle, Wash.-based firm Revitalization Partners, has been named as the receiver, and is acting on behalf of the creditors.    "This is not a bankruptcy situation," Davis was quick to point out.
Davis described the scenario as a court-sanctioned process in which his responsibility as receiver is to "use the assets of the company to maximize the return to creditors."
NNB will continue operations as it has been doing, Davis said.
"Nothing will change; the company will continue to operate as it has until a final decision by the court has been made," he said.
Davis said there are many possible outcomes in a receivership situation, but a rumored liquidation is at the very bottom of a long list of options, especially for a company that has been operating very well.
READ MORE:  Coast River Business Journal

KARY-FM To Be Sold

KARY-FM (100.9 FM) is a radio station broadcasting an Oldies format. Licensed to Grandview, Washington, USA, the station serves the Yakima area. The station is currently owned by New Northwest Broadcasters, LLC.[1]
The station went on the air as KGRU on 1987-04-22. on 1988-05-01, the station changed its call sign to the current KARY.[2]
On May 26, 2010, it was rumoured KARY's parent company New Northwest Broadcasters's stations could possibly be sold in the near future. Principal of Revitalization Partners, Alan Davis says "The stations are on the air; it's business as usual. I can only tell you there appears to be demand for the stations."[3][4]
READ MORE:  At WIKIPEDIA.com

New Northwest Broadcasters To Restructure Debt
"Significant" Demand For New Northwest.
Typical seller hyperbole is a lot less likely coming from a receiver hired by a court to sell a broadcast group.  Revitalization Partners Alan Davis tells the Yakima Herald potential buyers are lining up for New Northwest Broadcasters.
READ MORE:  Inside Radio

KBBO (AM)
The station went on air as KCHT on 1960-11-09. On 1997-12-08, the station changed its call sign to KJOX and on 2004-08-01 to the current KBBO.[4]
On May 26, 2010, it was rumoured KKBO's parent company New Northwest Broadcasters's stations could possibly be sold in the near future. Principal of Revitalization Partners, Alan Davis says "The stations are on the air; it's business as usual. I can only tell you there appears to be demand for the stations."[5][6]
READ MORE:  Ask.com

FTC Document:
Federal Communications Commission (FCC …  7918 REVITALIZATION PARTNERS, LLC, GENERAL RECEIVER Involuntary Assignment of E 980 KHZ SELAH, WA License, as amended From: NEW NORTHWEST BROADCASTERS, …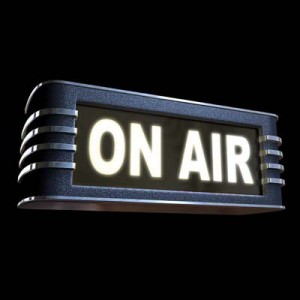 WARRENTON — A deal is pending on the sale of New Northwest Broadcasters (NNB) five local radio stations in Warrenton to NNB's chief executive Trilla Bumstead's Ohana Media Group. 
The deal is pending the approval of a request   which is in the process of being filed  with the Federal Communications Commission, which will review the application and take public comment. 
"I started Ohana Media Group for the purpose of acquiring and running radio stations and this is our first acquisition," said Bumstead, who could not disclose what the sale amount was because of the pending FCC filing.
"I'll still continue as the CEO of NNB until all sales are closed, so I will be wearing two hats for an interim amount of time until all of the assets are sold and wrapped up. I think we do a great job there locally and I've been in radio for 12 years and am committed to the radio and the listeners."
NNB, based in Seattle, owns local stations MY 99.7 FM, KKEE 1230 AM, KCRX 102.3 FM, KVAS 103.9 FM, and KAST 1370 AM.
Additionally, the sale would also include four radio stations in Anchorage, Alaska, to the Ohana Media Group.
Bumstead said to expect more local content and local influence integration as the station grows. Listeners can also expect "great things" once the sale is final and the new ownership is under way.
NNB has been in voluntary receivership status since May, meaning that the courts supervise the restructuring of the company as it pays its debts. Alan Davis of the Seattle-based firm Revitalization Partners was named the receiver.
"The receivership began May 17 and the goal and the point of that was the assignment for the benefit of the creditors so it was Alan's job to look over the company and yield the highest return and that could have meant to recapitalize it, sell it as a whole, basically whatever he sees fit," Bumstead said. 
"For us, it was best to continue to run it because that's what gives it value. We knew we'd see changes, probably in ownership, eventually because at some point you have to close the status. I'm really excited. NNB has really weathered a lot this year and they've done terrific. I'm looking forward to the next chapter."
Bumstead also added that some new positions, including morning host and program director, will be opening up with the station in the future.