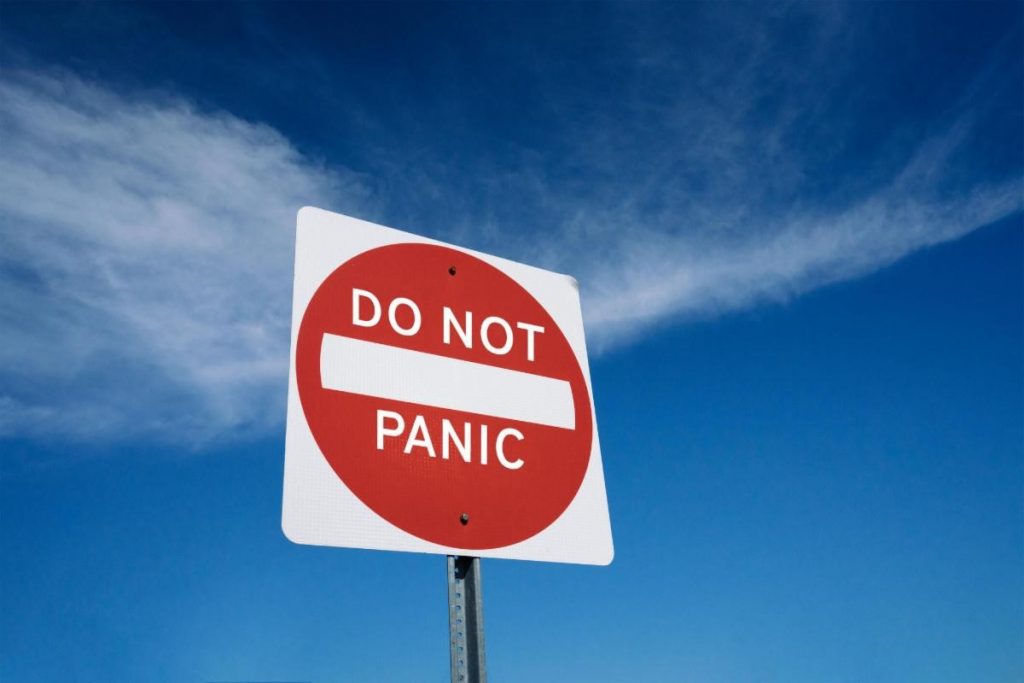 As the uncertainty related to the Coronavirus accelerates, we are beginning to see a certain amount of what appears to be panic among management of businesses affected by the Covid-19.
A newspaper report in Miami, quoting leaked emails from Norwegian Cruise Line stated in the wake of the epidemic, a Norwegian Cruise Line (NCL) employee in South Florida says some managers have asked sales staff to lie to customers about COVID-19 to protect the company's bookings.
PUT ON A PROGRAM …
The emails not only suggested specific lies to tell prospective passengers, but also made it clear that if the salespeople did not meet their sales quotas, the would be "put on a program" and fired.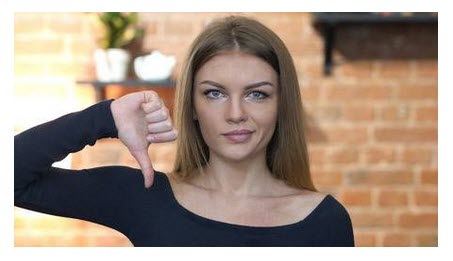 A United flight from Colorado to New Jersey, made an unscheduled stop shortly after takeoff because a passenger sneezed. Apparently, a number of passengers panicked over the sneeze and three people left the aircraft. The passenger who sneezed, after having their temperature taken, was allowed to continue on the flight.
And speaking of United Airlines, based on a new schedule change policy the airline won't let you refund your ticket unless the airline changes your flight schedule against your will by at least 25 hours. The previous policy was two hours. United has now said they will evaluate this on a case by case basis.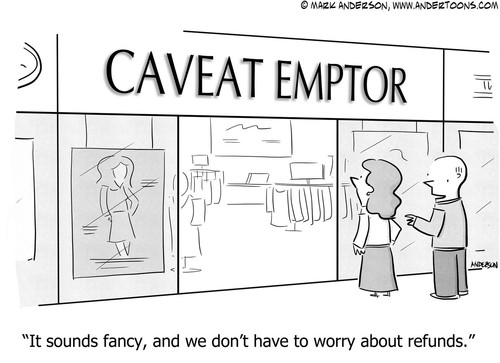 It's outrageous to think that the airline could cancel your flight in advance, re-book you on a flight 24 hours later, and you still wouldn't be entitled to a refund.
While it's true that cruise ship bookings are being cancelled at a record rate and airline travel is down by as much as 20%.  Airlines are cutting flights to compensate, only United, so far has imposed a draconian refund policy.
REACTING TO FEAR …
The reaction that we are seeing from these incidents is a reaction to fear.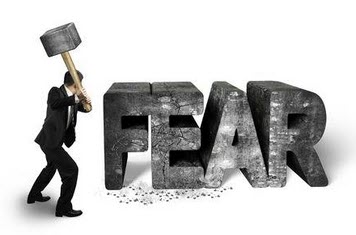 Fear of lost revenue and profits; fear of exposure to a serious illness and just a generalized fear of not really knowing what's really going on.
But when we face fear, whether personally or of the more existential variety, the natural inclination for any of us is to be paralyzed or to react out of our fear. But reacting from fear or taking no action is often an ill-advised reaction.
If knowledge is power, then people need to be empowered by information. As the CEO of the executive search firm, Korn/Ferry states:
"I've always compared the leader's role to that of a shepherd: occasionally in front, sometimes along side, and often behind. These days, however, the leader must be in front."
SHARING INFORMATION IS …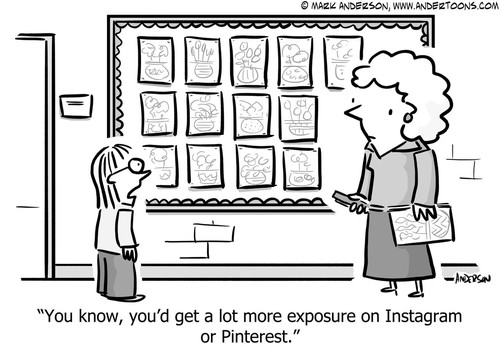 Sharing information is critical, but far less than half the battle.
Of course, people need to know about strategy, speed, direction, and results.
But it can't stop there. Language is an art to express ideas-but the messenger is the message.
"Actions speak louder than words" is true for everyone-and twice as true for leaders. It's not just what you say, but how you say it.
Verbally and nonverbally, the way in which communication occurs-humbly, passionately, confidently-has more impact than merely the words chosen.
LEADERSHIP LIVES HERE …
Communication is where leadership lives and breathes.  It informs, persuades, guides, assures, and inspires. Here's how:
If leaders want to hear the truth, they must welcome it. That won't happen, though, unless people feel it's safe to say what they really think without fear of retribution and not just what they think leadership wants to hear.
The information highway. Communication is far more than a transmission of information. Communication needs to be the "information highway," flowing freely in both directions and in every circumstance. Important in good times and crucial in challenging ones.
More assurance, less authority. Communication is connecting and engaging with others. Messages must be delivered frequently and consistently, with candor and honesty. That means speaking with more assurance than authority and being concerned with tone as well as content. Passionate, confident words motivate. Although information is crucial, if the message lacks authenticity, the team's follow-through may be lackluster or even lacking.
People would rather know the truth.  In bull markets, people look to the leader for validation.  In bear markets, they look to the leader for assurance. When faced with a challenge, people would rather know the truth than dwell in the worst-case scenarios residing in their imaginations.  Leaders who don't communicate will become the subject of others' communication and not in a flattering way.
Beware the vacuum.  If not addressed, a lack of information can lead to hazardous uncertainty. People will spend their time speculating, because there's an information vacuum that needs to be filled. Uncertainty breeds conjecture, escalating fear and causing chaos. No matter how serious the news, people prefer certainty. To predict tomorrow, people have to accurately perceive the reality of today. Then you can plot a course for tomorrow.
No shortcuts allowed. Communication takes time-and lots of it. The temptation, therefore, is to take shortcuts such as assuming that people already know certain information or else glossing over a message from an employee or passing it along to someone else. Take time to acknowledge messages-and the messengers. Show others that they matter.
Remember, for a leader in uncertain times and, in particular, these times, it's not simply about staying on message. The leader is the message.

Revitalization Partners specializes in improving the operational and financial results of companies and providing hands-on expertise in virtually every circumstance, with a focus on small and mid-market organizations. Whether your requirement is Interim Management, a Business Assessment, Revitalization and Reengineering or Receivership/Bankruptcy Support, we focus on giving you the best resolution in the fastest time with the highest possible return.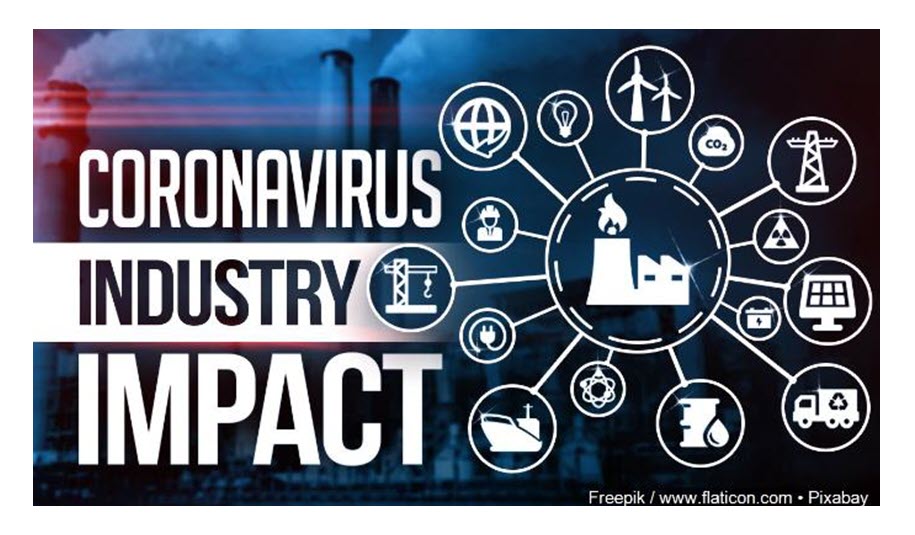 The Coronavirus (Cov-19) has now reached a new, critical phase where public health systems need to act decisively to contain the growth of the disease outside China.   Clearly, the main emphasis is and should be on containing and mitigating the disease itself.
But the economic impacts are also significant, and many companies are feeling their way toward understanding, reacting to and learning lessons from rapidly unfolding events.
Unanticipated twists and turns will be revealed with each news cycle and we will only have a complete picture in retrospect.  Given the very different degrees of preparedness across companies, the potential for further disruption, and the value of being better prepared for future crises, the Harvard Business Review has developed a few lessons for helping companies respond to unfolding events.
DO THESE THINGS …
Update Intelligence On a Daily Basis.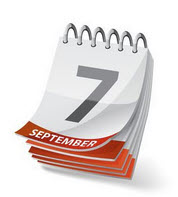 Events are unfolding with astounding speed and the picture changes on a daily basis. Only several days ago, it looked like the outbreak was mostly confined to China and was being brought under control.
More recently, a number of fast-growing epicenters of infection have sprung up beyond China, signaling a new phase and potentially necessitating new strategies of mitigation rather than containment.
You need to move to a daily cycle of information within your company.
Beware of Hype Cycles / News Cycles.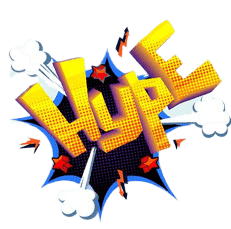 News organizations often focus on what's new rather than the big picture, and they sometimes don't distinguish between hard facts, soft facts, and speculation. Yesterday's news is likely to frame how your organization thinks about the crisis today.
When exposed to fast changing information, be it a new technology or an emerging crisis, we have a systematic tendency initially to overlook weak signals, then to overreact to emerging issues before we eventually take a more calibrated view. As you absorb the latest news, think critically about the source of the information before acting on it.
Don't Assume That Information Creates Informedness.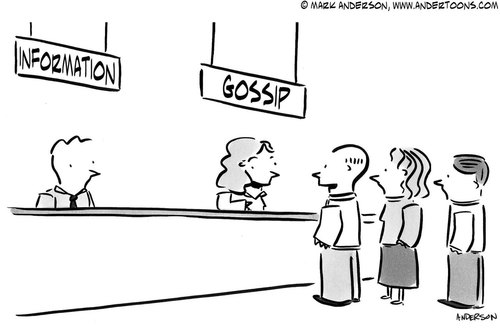 In our connected world, employees have direct access to many sources of information.
Leaders might reasonably conclude that there is so much information and commentary available externally that they don't need to do anything additional.
We have found, however, that creating and widely sharing a regularly updated summary of facts and implications is invaluable, so that time is not wasted debating what the facts are – or worse, making different assumptions about facts.
Constantly Re-frame Your Understanding of What's Happening.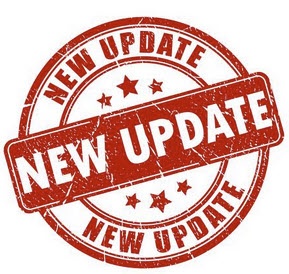 A big-picture synthesis of the situation and a plan to deal with it, once captured on paper, can itself become a source of inertia.
A Chinese proverb reminds us that great generals should issue commands in the morning and change them in the evening. But large organizations are rarely so flexible.
Managers often resist disseminating plans until they are completely sure, and then they are reluctant to change them for fear of looking indecisive or misinformed, or of creating confusion in the organization.
A living document, with a time-stamped "best current view" is essential to learn and adapt in a rapidly changing situation.
7 KEY AREAS TO ADDRESS …
Make sure your response is balanced across these seven dimensions:
1. Communications: Employees will likely be exposed to conflicting information and feel anxious or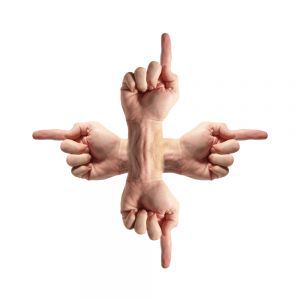 confused about the best course of action.
Be sure to communicate policies promptly, clearly, and in a balanced manner. Furthermore, communicate contextual information and the reasoning behind policies so that employees can deepen their own understanding and also take initiative in unanticipated situations, such as employee holidays in a restricted location or how to handle contractors.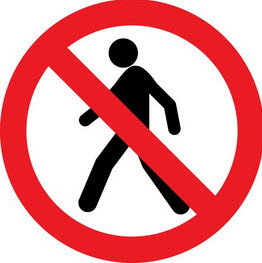 2. Employee Needs: Restrictions on travel and congregation will trigger employee needs for access to education, health care, daily provisions and the like.
You should anticipate and develop solutions to these and create an information hub where employees can find all the information they need.
Many of these needs will be locally specific, requiring a multi-tiered approach to policy making.
3. Travel: Make sure that travel policies are clear in terms of where employees can travel to, for what reasons, what authorizations are required and when the policy will be reviewed.
4.  Remote Work: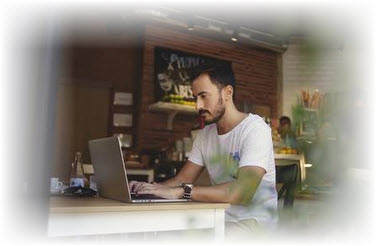 Be clear on your policies – where they apply, how they will work, and when they will be reviewed.
Home working is rare in some geographies, like China for example, and the need for additional explanation should be anticipated.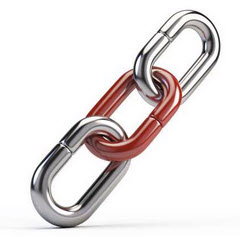 5. Supply-chain Stabilization: Attempt to stabilize supply chains by using safety stocks, alternative sources, and working with suppliers to solve bottlenecks.
Where rapid solutions are not possible, co-develop plans, put in place interim solutions, and communicate plans to all relevant stakeholders.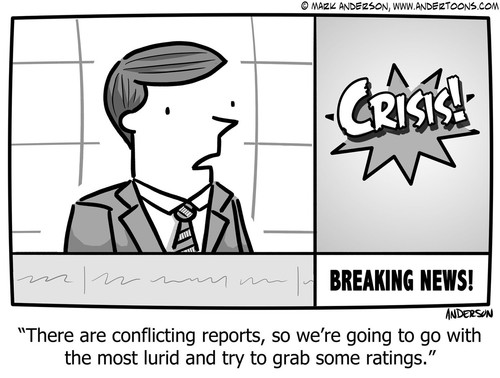 6. Business Tracking and Forecasting: It's likely that the crisis will create unpredictable fluctuations.
Put in place rapid-reporting cycles so that you can understand how your business is being affected, where mitigation is required, and how quickly operations are recovering.
A crisis doesn't imply immunity from performance management, and sooner or later markets will judge which companies managed the challenge most effectively.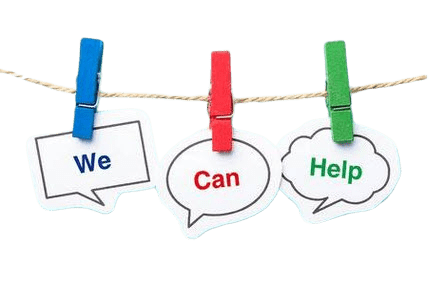 7. Being Part of the Broader Solution: As a corporate citizen you should support others in your supply chain, industry, community, and local government.
Consider how your business can contribute, be it in health care, communications, food, or some other domain.
Focus on the intersection between acute social needs and your specific capabilities – in other words, live your purpose.
This crisis will, over time, pass. Or, we'll learn how to live with it and adapt.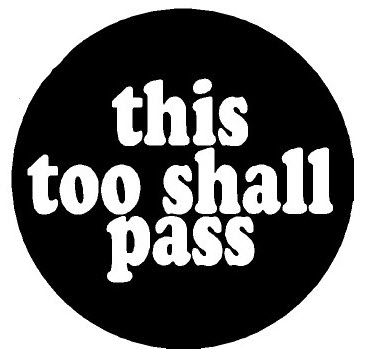 But we should recognize that this crisis, like others, will change our businesses and society in important ways.
It will fuel areas like online shopping , online education and change how companies reconfigure supply chains and move away from dependence on a few large factories in supply chains.
As this comes to an end, leadership will require understanding lessons learned and how they effect your business.

Revitalization Partners specializes in improving the operational and financial results of companies and providing hands-on expertise in virtually every circumstance, with a focus on small and mid-market organizations. Whether your requirement is Interim Management, a Business Assessment, Revitalization and Reengineering or Receivership/Bankruptcy Support, we focus on giving you the best resolution in the fastest time with the highest possible return.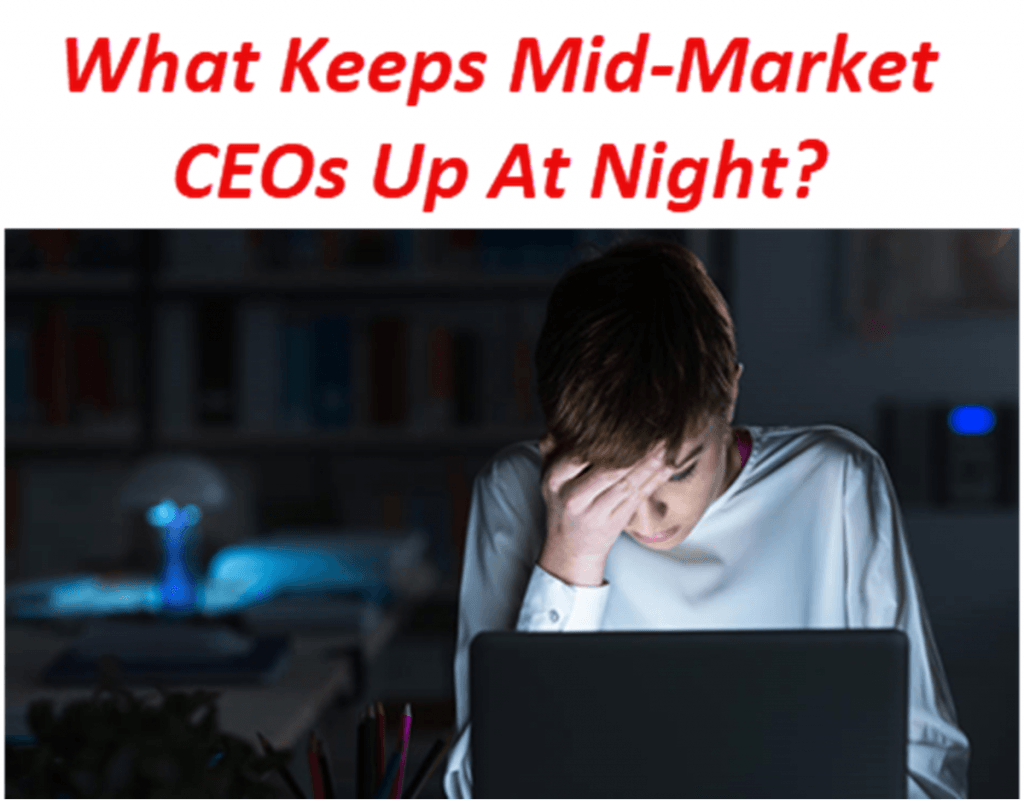 Small and Mid-Market CEO's have unique challenges.
Whether they're running a startup or a company with millions in revenue, every CEO must master certain skills to lead a successful enterprise.
1. The ability to motivate people.
The wherewithal to think several steps ahead and not just be in the moment.
2. The strength to exercise financial discipline.
However, the approximately 100,000 CEO's of mid-sized companies operate at a major competitive disadvantage to the fleet-footed startups on one hand and the deep-pocketed public entities on the other.
ABLE TO MOVE RAPIDLY …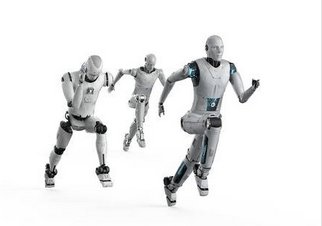 The small startup company can move rapidly, grow without significant resources and create groundbreaking innovations; all without risking an existing business.
The larger public entities have extensive resources to experiment with new businesses, offer new products and services; all without putting existing business at risk.
The mid-market company is too big to be as nimble as the small firm and has too much to lose to take the big risks of the larger company.
Yet the mid-market company must compete against the nimble small firm and the cash-rich large enterprise. And that's only one of the issues that keep the mid-market CEO up at night.
THE VARY LARGE & VERY SMALL …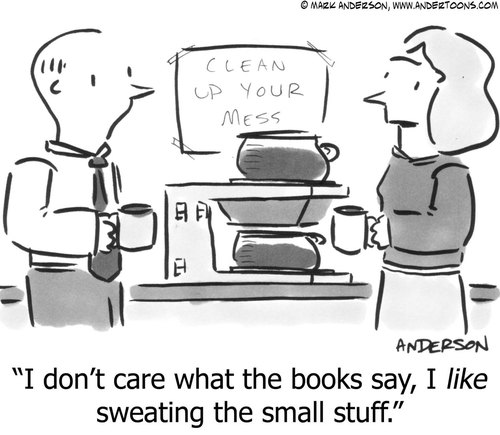 The issues are not only the competitive dilemma.  Mid-market CEO's are under-served by the various advisory communities. 
Banks, research companies, financial analysts and investment banks all gravitate to the very small and very large companies.
As The Deal magazine said in an article: "For whatever reason, academics, bureaucrats and financial analysts all but have but ignored the subject of a detailed, quantitative assessment of the space in the middle."
One investment banker quoted in the article put it this way: "The characteristics of middle-market companies are vastly different from either large or small businesses.
There are different business theories, different financing sources, different approaches to operations, different owners, managers and investors."
WHAT SKILLS ARE NEEDED? 
So, what are the skills needed by the mid-market CEO to meet the challenges that are keeping them awake at night.
Some of these include:
• Developing talent fast enough to keep up with the company's growth. HR functions in mid-market entities often don't have the resources or mindset to make leadership a priority.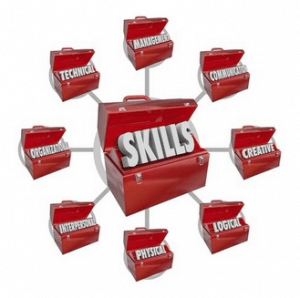 • In professional services firms, hiring not just for domain knowledge, but for leadership talent.
• In companies with slower growth and a more static middle-management team, creating advancement opportunities for younger talent. This talent is the future leadership of the company.
• Developing unique, team-based compensation strategies that reward an increased level of motivation, creativity and focus from those individuals responsible for sales.
• Developing and implementing business planning processes that are more formalized than the smaller companies, but not a bureaucratic as those in larger firms.
• Taking a personal approach to partnerships.  In one study from Harvard Business School, Partnerships ranked first in the survey of what CEO's wanted to talk with other CEO's about. CEO's said that it's time to replace the old "win-win proposition with a "this is what we have that you don't" message and translate that into direct business impact.
EDUCATE STAKEHOLDERS …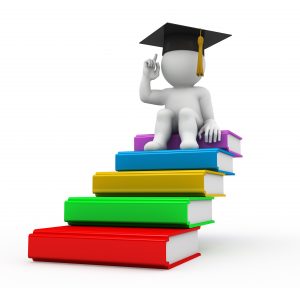 It's important to educate investors and the Board of Directors on the quality and skills of the current CEO and/or the plan to assist her or him in the development of the necessary skills.
The CEO should not hesitate to ask for outside help in taking the company forward if their skill development is a priority.

Revitalization Partners specializes in improving the operational and financial results of companies and providing hands-on expertise in virtually every circumstance, with a focus on small and mid-market organizations. Whether your requirement is Interim Management, a Business Assessment, Revitalization and Reengineering or Receivership/Bankruptcy Support, we focus on giving you the best resolution in the fastest time with the highest possible return.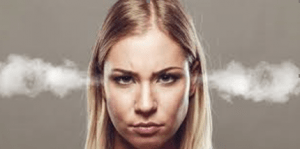 Both large businesses and small are moving toward increased automation. After all, automation can solve numerous problems for business. 
It can make the business more efficient and can cut costs for employees.
But in the process, a business that does not manage the automation process runs the risk of alienating its employees and most importantly, it's customers.
AUTOMATION CAN BE HELL …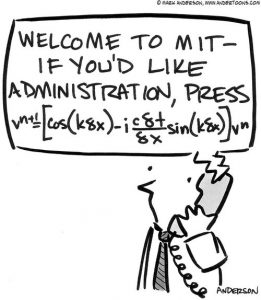 Members of Revitalization Partners recently ran into the "hell" of automation in both a very large company and a very small one.
The first issue relates to something that most of us use: Fed Ex.  We were at an offsite location and had to get a couple of packages in Fed Ex.  We located the Fed Ex packages, addressed them, put a credit card on the package and put them in a Fed Ex box at the airport.
The next day, we received a call from Fed Ex indicating that they could no longer accept credit cards for packages dropped off at Fed Ex boxes.  When asked: "What should we do?' the answer was to go online and set up a Fed Ex account using the credit card we used to ship the packages.  Seemed easy, right?
WE TRIED 3 TIMES !!!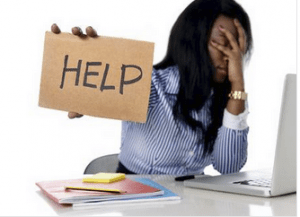 After trying three times to set up the account and having the attempt rejected by Fed Ex, we finally called the company.  We got a very helpful agent that was able to set up the account using the same credit card we had been using. 
When we asked him why there was a problem with the online system, he indicated that it had been having trouble accepting credit cards.  When asked how long this had been a problem, he indicated that it had been five or six months!
Obviously, the people responsible for the online system don't seem to know that it is failing customers.  And more importantly, some employees don't know either; witness the person who suggested we set up the account online.
PERSONAL RESPONSIBILITY STILL NEEDED …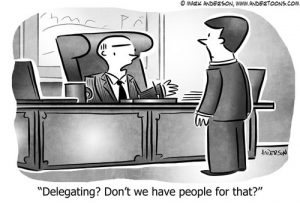 This is a good example of while an automated system can help connect with more customers than physical representatives, it should not relieve the employees responsible of personal responsibility.
In order to be effective, in terms of increasing business, automation should help employees while reducing human error and risk. Personal responsibility is essential to establishing trust with customers.
Performed properly, automation should act and feel the same as if employees were doing the task manually.  The Fed Ex online system is failing in that goal.
NEED RX FOR NEW PHONE SYSTEM …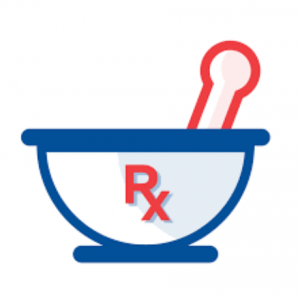 On a smaller scale, one of the members at Revitalization Partners often submits prescriptions to a local pharmacy.  These for years have been able to be submitted to a phone-based system and have them approved by the physician and filled. They can then be picked up the next day without waiting.
The pharmacy recently installed a new phone system that does not have this feature.  Now a prescription must be either called in to a live person or taken to the pharmacy and picked up when it is ready. 
Since there are a number of online pharmacy's that will accept a prescription at any hour of the day or night and arrange delivery, either the next day or day after, the reduction in local service may have a negative impact on those customers that used the former service.
CREATING COMMUNICATION BARRIERS …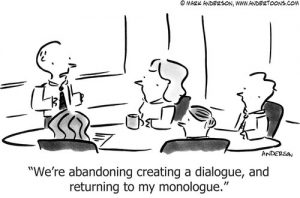 One of the top reasons why automation isn't beneficial for most businesses is that it impinges communication between employees, customers and suppliers.
Automated systems are helpful when navigating through a general task or problem, but the fact of the matter is that automation generally treats every unit as the same despite how personalized a problem or project may be.
In order for customers to feel their concerns are genuinely being heard, automated systems need to provide personalization, or they will instantly create a communication wall between stakeholders.
HAVE YOU EVER?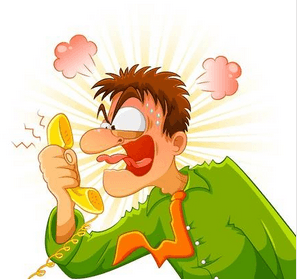 For example, have you ever called your cable provider to get help with your internet or cable service and the automated attendant picks up and you get 15 minutes into the call and you cough accidentally and the attendant says, "So you want to hang up and quit this call?"
You then quickly say "No," but you still have something caught in your throat and the attendant then says, "You have confirmed that you would like to end this call…goodbye."
You're screaming at the stupid phone and yelling expletives because you said "No" but the "automated" system thought you said "Yes."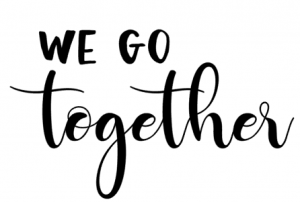 EFFICIENCY & CUSTOMER SERVICE MUST …
From Fed Ex to the local pharmacy to cable companies, these companies believe that automation helps their cost structure and efficiency.
But over time, as they watch their customer base decline, they may begin the realize that efficiency and customer service need to go hand in hand.

Revitalization Partners specializes in improving the operational and financial results of companies and providing hands-on expertise in virtually every circumstance, with a focus on small and mid-market organizations. Whether your requirement is Interim Management, a Business Assessment, Revitalization and Reengineering or Receivership/Bankruptcy Support, we focus on giving you the best resolution in the fastest time with the highest possible return.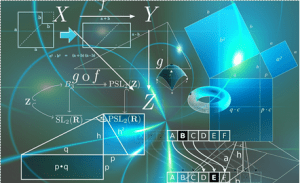 What is Revitalization Partners?
Many of our readers and even some of our prospective clients know us as a turnaround firm. But what does that really mean?
Generally, it means that management of a company have found themselves in a difficult situation and a turnaround firm is brought in to resolve the situation and "turn the company around."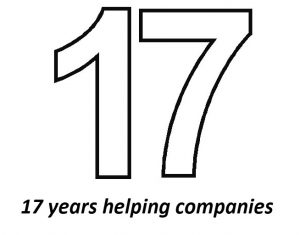 TWO DISCRETE AREAS 
As we at Revitalization Partners looked at the range of our assignments over the last year, we realize that a "turnaround firm" doesn't quite describe what we do.  
While we have worked, over the year, with companies ranging from $1 million to $400,000 million in revenue, each set of problems was different and, in some cases, a turnaround wasn't necessary, just the need for some good business advice.
In reviewing 2019, we discovered that our work centered around two discrete areas: Finance/Banking Support and Management. Below are the projects we worked on and/or continuing to work on as we move forward into 2020; our 17th year.
BANKING SUPPORT …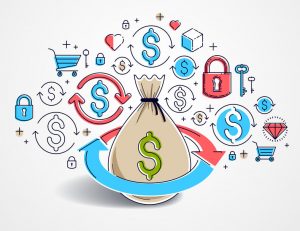 We worked with client companies to refinance existing credit lines amounting to over $48 million.  In one case, we reduced interest and expense costs, saving $1 million while reducing covenants and providing adequate working capital and credit to support growth.
In another case, we represented and advised a bank group in the workout and restructuring of a $47 million credit; including negotiating a prepackaged bankruptcy and restructuring the debt arrangement between the banks and their client. 
On a smaller scale, we represented an asset-based lender in conducting operational due diligence on a prospective client.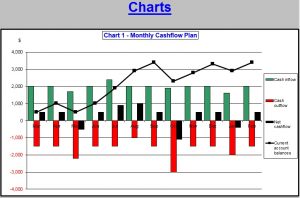 We were asked by another asset-based lender to assist their client in developing and establishing a 13-week cash flow forecast and a monitoring plan. We worked with the bank's client and were successful in developing a tool for the lender and company to use in predicting and monitoring their ongoing business.
We worked with another asset-based lender that needed expert witness analysis and support in order to prepare for legal action against the guarantor of the loan.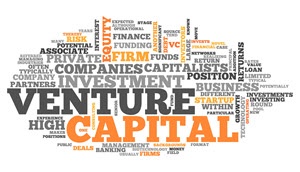 In a long-standing receivership case, RP, on behalf of the bank, continued to manage and maximize return from an in-house venture fund that was part of the original company.
The fund consisted of both corporate and real estate investments. We maximized the return from the investments, liquidating real estate as appropriate.
MANAGEMENT …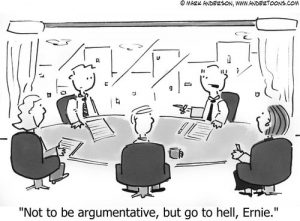 A member of Revitalization Partners served as General Manager to a family owned service and repair business where there were differences of opinion on management among family members. He was able to streamline and downsize operations, establish a viable forecasting process that allowed the company to develop a more reliable sales projection and improved profitability by ensuring that all services were properly charged for.
Another member of RP served as CFO to a large commercial contracting company in a unique market niche. She was able to significantly improve the relationship between the client and their lender while improving cash flow.  Adapted financial reporting such that the company can properly report with a small amount of continuing assistance from RP.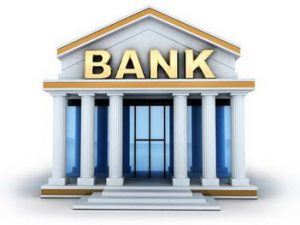 In serving as receiver for a world-wide technology company with debt in the tens of million dollars, we successfully sold the assets of the company, no matter where located, dramatically reducing the secured lenders debt. 
We identified a portfolio of approved patents, which if monetized has the potential of paying off all creditors. RP in in the process of monetizing the patents by identifying violators and bringing legal action.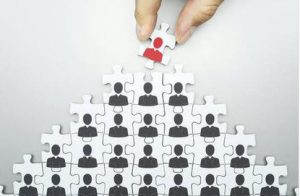 Over a two-year period, a member of RP has been serving as CEO for a client company.
In addition to a management restructuring and replacing retiring managers, we identified and led a strategic acquisition, conducted the buy-side due diligence and negotiated a favorable valuation.
The acquisition has been successful from both a management and cultural standpoint and has been substantially accretive to the buyer.
We continue to work with a long-term Revitalization Partner's client that is in the process of selling to a private equity firm. The RP member working with the client has negotiated a favorable valuation and is presently managing the due diligence process and purchase and sale agreement.
We served as advisors to a client company that was in financial distress. We managed an out of court sale of assets, with the end result of paying off all debt and returning funds to the note-holders/shareholder.
Working with a long-term Revitalization Partners client, we are currently assisting them with our second sale of a portfolio of low-income housing for the benefit of the owners.
SO WHAT IS REVITALIZATION PARTNERS?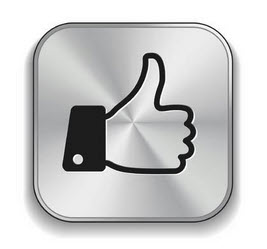 We are an experienced group of management and financial professionals that focuses on:
obtaining results for our clients in the most efficient possible way

over the shortest possible time

at the lowest possible cost

with the maximum return.
Now, on to 2020!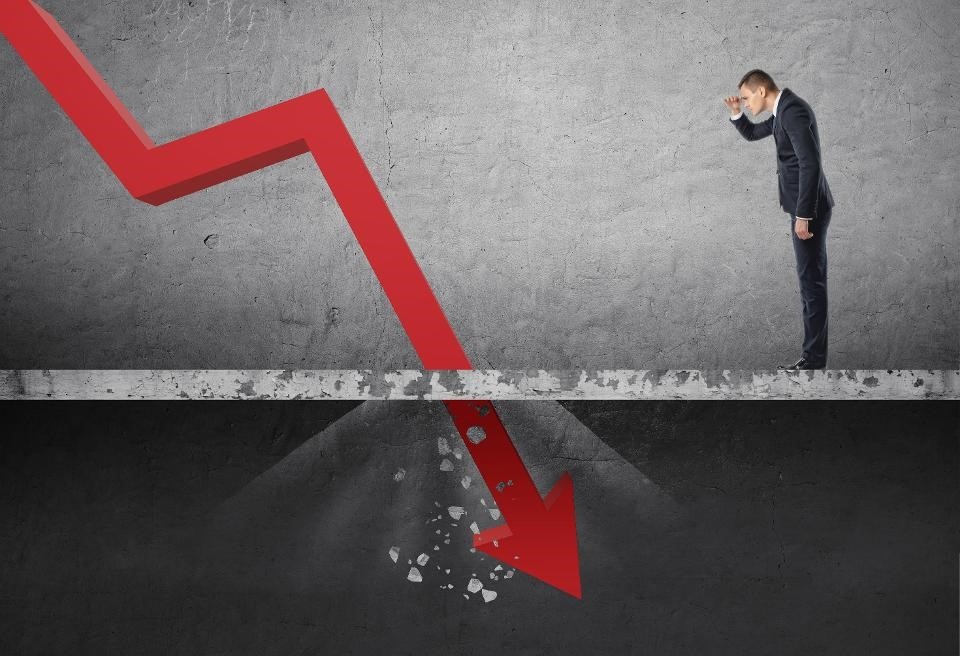 Full employment, happy consumers, a robust housing market and low interest rates are supporting a decent economy. But tariffs, a presidential election a shaky stock market and a looming recession are creating uncertainty.
When companies start cutting back on spending and reducing inventory levels, it can be the canary in the coal mine forewarning of economic problems to come.
So, at a time of increased recession fears, Fortune and SurveyMonkey conducted a poll of key managers at companies in every industry ranging from Fortune 500 to mom and pop companies.
SOME TOP FINDINGS …

Some of the top findings indicate the possibility of a recession during 2020.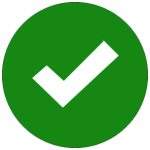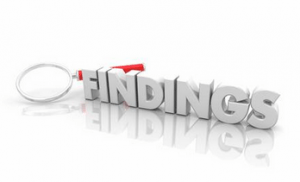 Over the past 12 months, 29% of the managers said their industry was heating up, 60% said it was holding steady, and 11% said it was cooling down.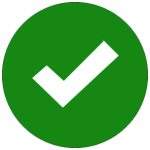 Just under half of purchasing managers (49%) said the amount spent on purchasing at their company was up year-over-year in the most recent quarter, edging out hose who said it held steady (34%) and buyers who saw a decrease (11%)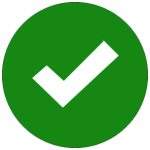 2 in 3 managers say a recession is likely within the next 12 months.
SOMETHING HAS THEM SPOOKED …
These managers paint a picture of an economy where there are plenty of companies growing their expenditures but where headwinds like tariffs and uncertainty are growing.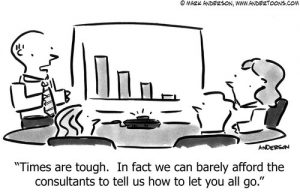 Industry leaders told Fortune that during strong economic periods, spending is usually up at well over half of companies; something we're not seeing right now.
And something certainly has companies spooked, considering that two thirds predict a recession within the next 12 months.
Moody's Analytics, a well-known research firm states: "We look for the economy to grow below is potential in 2020. Corporate profit margins have been compressing as growth in labor costs has outpaced revenue growth. Shrinking margins are often associated with late-cycle expansions and often cause business to be more cautious in hiring and investing."
Moody's expect the Gross National Product (GNP) to slow to 1.7% in 2020, down from the 2.3% expected when the 2019 numbers are tallied. That should be a decline from the 2.9% growth clocked in 2018.
NOT LACKING BRIGHT SPOTS …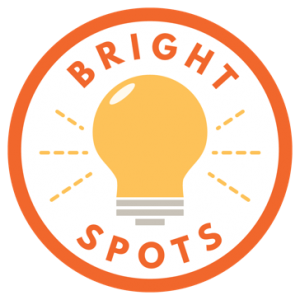 The current economic picture is not lacking bright spots. The most pronounced is a consumer who seems largely contented with the way things are working out, thanks to healthy employment levels that are filling pockets with spending money.
That's important, because consumer spending is a powerful driver of business activity, representing some 70% of the nation's economy.
The unemployment rate was running at an enviable 3.7% toward the end of 2019, well below what many economists label as "full employment." Employers have been consistent in their hunt for workers to fill a growing number of positions. "Monthly job growth has been more than enough to keep up with the growth in the working age population."
LOOKING AHEAD TO 2020 …
Looking ahead to 2020, economists expect recession fears to have a dampening effect on the labor market. "Unemployment is expected to edge slightly higher to 3.9% by the end of 2020, due largely to a deceleration of job growth."
"We expect job growth to steadily decelerate and cease altogether in the second half of the year."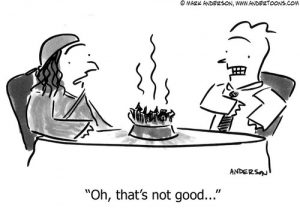 For the time being at least, happy shoppers are good news for retailing, an important driver of the national economy. Moody's expects core retail sales to increase by 4.0% when 2019 numbers are finally tallied, up from 3.4% of the previous year. (Core retail sales exclude the volatile auto and gasoline segments.)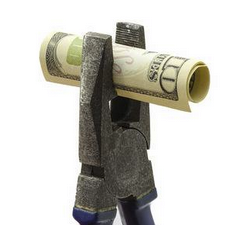 As for 2020, Moody's expects retail sales to increase by only 2.3%. "A deceleration of job growth means fewer new people will enter the ranks of active shoppers," said Scott Hoyt, senior director of consumer economics for Moody's Analytics.
"And that will exert some downward pressure on retail sales growth that may more than offset the positive effect of the higher wages (and thus the greater disposable income) characteristic of a tightening labor market."
DESPITE THE UNCERTAINTY …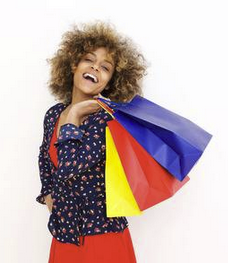 Despite the uncertainty that characterizes many areas of the economy, a healthy labor market and high consumer confidence have done a good job propping up a decelerating business environment.
Will they continue to do so?
And when will the inevitable recession arrive?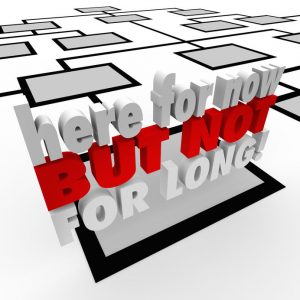 WHEN UNEMPLOYMENT STARTS RISING
But perhaps the most important indicator of pending trouble is a downturn in the employment picture. "If businesses begin to lay off workers, that will be fodder for recession.
Moody's states that rising unemployment, will result in a decline in the very consumer spending that has been the driving gear of a healthy economic machine.
""Once unemployment starts rising, we are either already in a recession or will be in one very soon."

Revitalization Partners specializes in improving the operational and financial results of companies and providing hands-on expertise in virtually every circumstance, with a focus on small and mid-market organizations. Whether your requirement is Interim Management, a Business Assessment, Revitalization and Reengineering or Receivership/Bankruptcy Support, we focus on giving you the best resolution in the fastest time with the highest possible return.