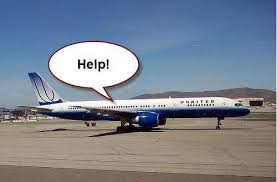 Almost exactly one year ago, we wrote two blogs regarding United Airlines. If you recall, the major episode involved using armed authorities to drag a man off a United flight that he had booked, paid for and was in his seat.
The reason was that United needed four seats to move a flight crew from one city to another.
At the time, the United CEO, Oscar Munoz apologized and indicated that they would put all their customer facing employees through a new training program.
A year later, over the past two weeks, United has done it again. Several times!
A flight attendant forced a women passenger to place a dog, in an approved carrier in the overhead compartment where the dog died during the flight. That was bad enough, but the flight attendant insisted the dog go in the overhead despite the woman and her child screaming that it was a dog.
FOR ALMOST 3 HOURS …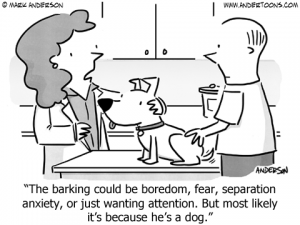 Supposedly, because the woman spoke little or no English, the flight attendant claimed that she did not know it was a dog. Yet, the woman had paid $125 in fees to carry the dog onto the plane and the dog barked and whined in the overhead for almost three hours. 
The airline says that the flight attendant did not understand that there was a dog in the carrier, a story the family and other passengers state is only not true, but given the noise, could not be true. United Airlines says they are "investigating".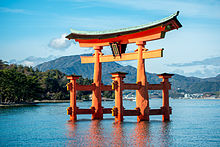 In other incidents, a ten-year-old German Shepherd was sent to Japan when it was supposed to be going to Kansas. In that case United chartered a private jet to fly the dog home at a reported cost of $90,000.
In another case, two days later, a St. Louis bound United flight made an unplanned stop in Ohio because a dog was, once again, on the wrong plane.
CAUSED MORE ANIMAL DEATHS …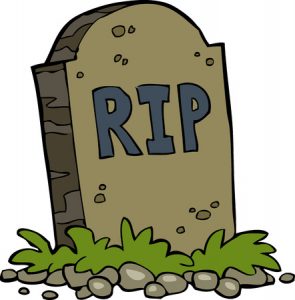 United has caused more deaths of animals than any other airline in the United States. And once again, Mr. Munoz states that thousands of workers will be going through a new training program that will train them to better handle situations based on safety, compassion and efficiency. 
He further stated that "We put our folks in bad places when we give such definitive, specific, concrete, rigid rules that they're not allowed to show a little caring and compassion.
To top all of this off, United tried to bump a passenger off a flight based on her having the lowest priced ticket.
She started tweeting her experience in real time and by the time she was done, her compensation was $10,000. She's probably created a new level of compensation for a flight being overbooked.
STARTS AT THE TOP …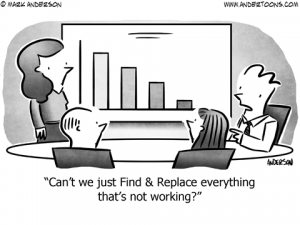 Airline expert George Hobica says the airline's failures start at the top, with CEO Oscar Munoz. It's just a lack of integrity in their leadership," Hobica stated. And a lack of integrity trickles down from the top. The flight attendant who lied about the dog should be terminated immediately. There were enough witnesses to know what happened.
And speaking of witnesses; where were the passengers when this flight attendant was being "rigid"?  This dog barked for almost three hours while suffocating to death.  
Have we become so fearful, as a country, of someone with even a little authority that we cannot speak up. It makes a mockery of the term "See something; say something". How about: "Say something, get kicked off a flight"?
The animosity between management and employees became more clear earlier this month, when the company briefly replaced quarterly, performance-based bonuses with a lottery that would hand out a smaller number of larger bonuses – and tried to frame it as a positive development. After a weekend of employee outrage and negative press, the company halted the change to "consider the right way to move ahead."
MORALE ISN'T GOOD ….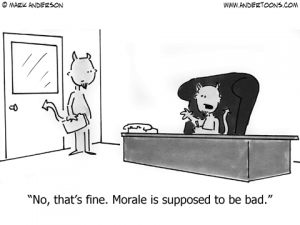 In March, the airline introduced "core4," a new training program for employees who interact with customers. The program was designed to improve their efficiency and prevent customer service issues from escalating into scandals. Wasn't this the training that was promised a year ago?
"Morale isn't good," a United employee told Inc.
"There's so much bad blood after the lottery bonus scandal. Everyone is wondering how they could even suggest something like that. And we still don't know whether they're going to take our bonuses away anyway.".
"An underpaid and overworked staff will be unhappy, and they'll take it out on customers." Hobica said. "It needs to be fixed, or it will get worse." Something that those who own and manage companies should remember.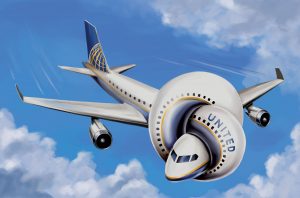 This is a disastrous outcome for United, because not only has it lost control over the narratives; (which it was never going to have) but it has it leaned into it in a way that reinforces every single previous stereotype the public has of airlines, not only has it fed into the current fascination with the arbitrary exercise of power – but it has shifted all of these narratives onto itself.
United has now become the living embodiment of everything godawful about air travel.
AN ORWELLIAN HELLSCAPE …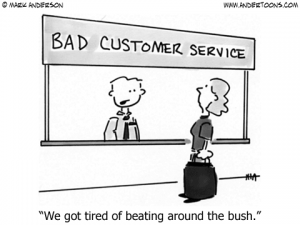 It didn't have to be this way. But recovering now may be too little too late; United doesn't simply need to make this situation right – it must rectify the larger systemic issues which make air travelers feel as though they are potentially navigating an Orwellian hellscape every time they need to get on a United flight.
In other words, it needs to transform "come fly the friendly skies" from a slogan into a value statement – and then bring it to life in its day-to-day operations. It has compensated passengers.
But none of that addresses what has become at this point, years of increasingly callous, inhumane service characterized both by reducing capacity while jacking up prices in an ongoing mission to ensure every possible seat is filled and by creating conditions in which people can expect to be treated poorly.
United owns the terrible experience of travel.
Getting out from under that is going to take a lot more than a public apology and the promise of an investigation. It means taking a good hard look at its attitude toward its service and its customers, and the structures it has put in place that perpetuate these situations. It means taking immediate steps, that may cost them short-term profit but generate real, positive goodwill.

And it means that United needs to stop chasing the golden snitch of efficiency to the exclusion of all else. Efficiency will never and can never take the customer experience into account except insofar as it measures the amount of suffering that can be inflicted before one starts losing money.
Maybe then, the Board of Directors will recognize the lack of integrity in management.
Nobody expects United to be a charity, but cramming miserable, resentful people into a sardine can while killing their pets, isn't the only way to make a buck. It's a recipe for disaster that has seemed to reach critical mass, and it's time United got serious about doing better.
We specialize in improving the operational and financial results of companies and providing hands-on expertise in virtually every circumstance, with a focus on small and mid-market organizations.
Whether your requirement is Interim Management, a Business Assessment, Revitalization and Reengineering or Receivership/Bankruptcy Support, we focus on giving you the best resolution in the fastest time with the highest possible return.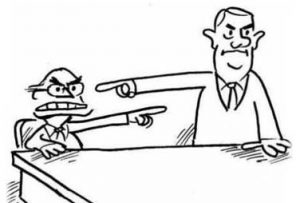 Recently we once again saw a problem with United Airlines.
While the problem has been widely covered on social media, a few of the details have been glossed over.
One is that when the customer complained to a flight attendant about what was clearly an error by the airline, reportedly, she "just shrugged and walked away after commenting that the plane was full".
The other, and perhaps more important issue, is that the customer was intimidated against standing up for her rights by the coverage of a Doctor being pulled off of a United flight by law enforcement in the past.
Customer Service Not A Priority …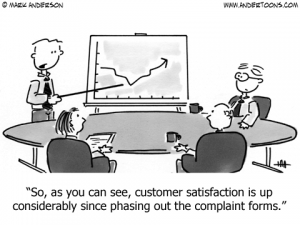 United's CEO has apologized and has refunded the ticket cost and provided other compensation.   But it appears that management has not yet succeeded in making customer service a high priority among United employees.
And why should they?
United's CEO earned $18.7 million in compensation last year, including stock awards, according to United's filings with the U.S. Securities and Exchange Commission. 
Just under $1.2 million of it was salary, with most of the rest coming from incentives, and a bonus tied to his 2015 hiring.
Metrics Changed In 2017 …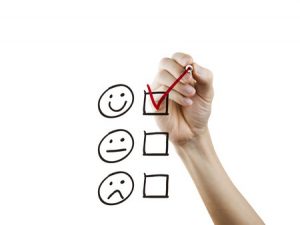 For 2016, the board determined United hit its marks in on-time arrival performance and pre-tax income.  The CEO also reached long-term goals related to the airline's return on invested capital and its pre-tax margin.
Management's targets will change in 2017, with the board recently announcing executive compensation will be more closely tied to United's customer service metrics.
Flight Attendants in the United States can expect to earn an average of $39K per year.  Overall cash earnings for Flight Attendants stretch from $23K on the lower end to $81K near the top, and the heftiest packages can encompass around $5K from bonuses and $9K from profit sharing.
CEO Pay Tied To What?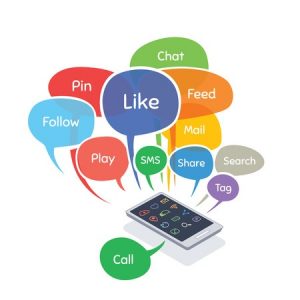 Given that the CEO of United was the highest paid of all airline CEO's in 2016 and none of that pay was related to customers, is it any wonder that the flight attendant "shrugged and walked away"?
In addition to United Airlines, coverage by social media has flagged significant issues with accountability in many large companies. Last week an article on social media discussed a woman who made plans for a vacation and booked a hotel for her family with Expedia.
On arriving at the hotel, they informed her that the hotel was "overbooked" and they could not provide the rooms.  When she spoke with Expedia, she was informed that Expedia would not provide a refund as their terms state that they are not responsible for things "out of their control" such as overbooking.
It's No Ones Fault …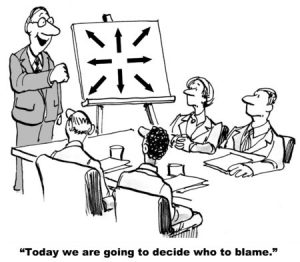 In this case, neither the hotel nor Expedia was willing to either accept responsibility or accountability for ruining this family's vacation.
According to an article in the Harvard Business Review: "Accountability is not simply taking the blame when something goes wrong.  It's not a confession. 
Accountability is about delivering on a commitment.  It's a responsibility for an outcome, not just a set of tasks, it's taking initiative with thoughtful, strategic follow-through."
And it's necessary at all levels of the hierarchy. Executives at the top can't really be accountable unless the people who report to them and the people who report to those people also follow through on their commitments.
5 Steps To Drive Change …
So, what are some ways to make this work?
1. Clear Expectations – The first thing is to be crystal clear about expectations. This means being clear about the outcome you expect, how you'll measure success and how people can go about achieving the objective.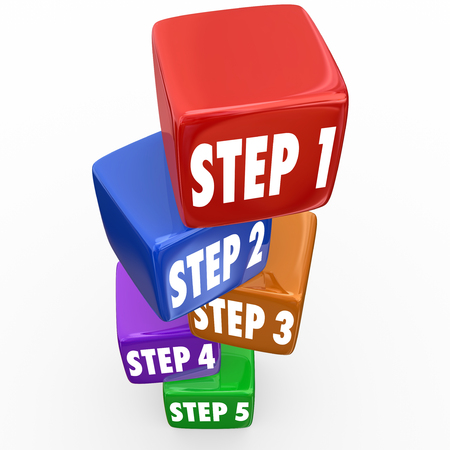 2. Clear capability – What skills are needed to meet the expectation? What resources are needed? Are the resources available or can they be acquired?

3. Clear Measurement – Nothing frustrates management more than being surprised by failure. Sometimes it's a failure to ask for help; sometimes it's premature optimism on all sides. But it is completely avoidable by having clear measurements and milestones.

4. Clear Feedback – Honest, open, ongoing feedback is critical. People should know where they stand. If you have clear expectations, capability and measurement, feedback can be fact-based and easy to deliver.

5. Clear Consequences – This is where the system normally breaks down. There are really only three consequences; repeat, reward or release. If there is a lack of clarity in the system, adjust and repeat the process. If people are succeeding, find a clear and visible way to reward them. If some of the organization cannot or will not accept accountability then they are not a good fit for the role they are in and need to be released from that role.
The Right Mindset …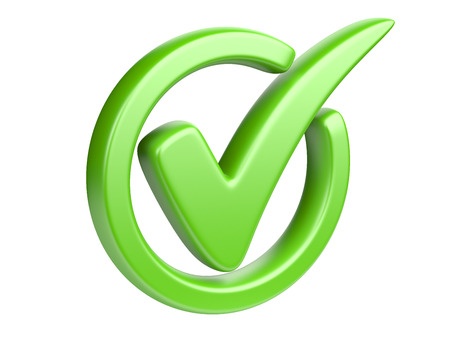 Lastly, it is important to note that what determines the ability to succeed at taking accountability is individual mindset. 
Mindset is the trigger for choices, actions and results.  Not dealing with individual mindset means missing the root cause of lack of performance.
Accountability is not something an executive or manager explains. It is taking accountability for your individual mindset first, before you get into problem solving.
Revitalization Partners is a Northwest business advisory and restructuring management firm with a demonstrated track record of achieving the best possible outcomes for our clients. And now, we've written a book to help our readers understand the issues facing their businesses. You can find this compilation of our business thoughts at:
https://revitalizationpartners.com/we-could-write-a-book/ or on Amazon.
We specialize in improving the operational and financial results of companies and providing hands-on expertise in virtually every circumstance, with a focus on small and mid-market organizations.
Whether your requirement is Interim Management, a Business Assessment, Revitalization and Reengineering or Receivership/Bankruptcy Support, we focus on giving you the best resolution in the fastest time with the highest possible return.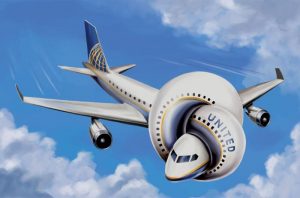 Over the past few weeks, United Airlines has filled the Twittersphere, the Blogosphere and, of course, the regular television news.
Yet, United is only one of many airlines that are flying the world that we hear nothing about on a day to day basis. Why is that?
Where Is Your Focus?
Because, most airlines and other companies that serve the public focus on benefiting their customer, rather than themselves.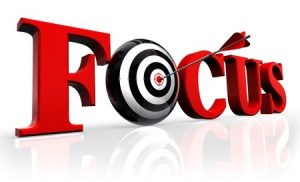 Rather than focusing on the problems caused by the leggings worn by a passenger riding on a free pass, the scorpion falling out of an overhead bin onto a business class customer, and, of course, dragging a seated passenger off a plane, causing significant physical and mental damage, let's look at why these things happen.
Since the buck stops with the Board of Directors, let's start with them. They are measuring the CEO's performance based on United Airlines strategy.
What is that strategy? … "Operational Excellence?".
Focusing On Efficiency …
They, and the management team have become so focused on efficiency, cost cutting and business operations that they have forgotten about customers or anything else that matters.
All that matters are keeping the business operating while trying to keep costs as low as possible.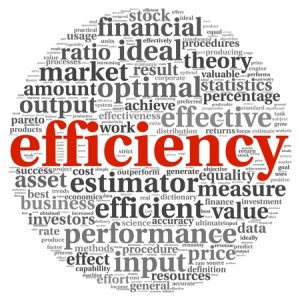 Management, from top to bottom is rewarded for this operational performance while all other metrics are ignored. Including customer satisfaction.
Why else would a company drag a 69-year-old passenger from a flight over his objections?
Why would United employees have the Chicago Aviation Police board the plane and drag him off as if he were a hijacker? And do it again when the passenger, clearly injured, ran back on to the plane.
This was done so that a flight crew that needed to reach its destination could make the flight. In other words, United's front line management chose to not only inconvenience a paying customer, but physically abuse that customer so that the airline would maintain its operating crew schedule.
After The Apology …
After the CEO apologized for "re-accomodating" customers, he was really apologizing to the approximately 3,675 customers bumped in 2016.
But he did not apologize for United employees taking action that led to the physical abuse of a customer. In fact; his "private" email to United employees supported their actions and stated that he stood behind them.
Most of us would not believe this story if it were part of a fictional movie.
How could it be possible for a front line employee to forcibly eject a paying customer already on the plane.
How is it possible that a CEO to be so uncaring as to not focus on a clear horrific lapse in judgment by someone on his management team?
Making It Worse …

Given the situation, every action taken by United management served to make the situation worse. How can a company so large be so mismanaged from top to bottom?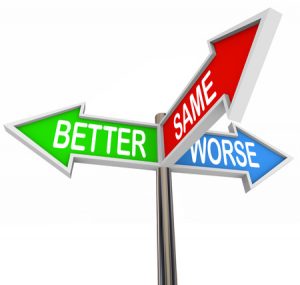 Simple! In "operationally excellent" companies, the focus on low costs is driven by a desire to keep prices low.
The perception among management is that customers only care about price so there is no reason to track anything other than cost and reward performance based on that.
They believe that if they have low prices that customers will be happy, no matter what their experiences.
Not The First Time … 
This is not the first time United has had this kind of problem. In 2009 Canadian musician Dave Carroll became a sensation after producing a series of You Tube videos that chronicled his experience after United baggage handlers destroyed his guitar.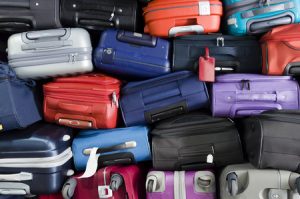 The baggage handlers clearly did not care about his guitar. Nor did the gate agents, the baggage department or the customer service department.
After many, many calls United personnel simply decided Mr. Carroll's broken guitar would not be compensated — even though they broke it — and he should just "get over it."
In 2013, United came in dead last in the Airline Quality Rating. United's response (as was detailed in a 2013 Forbes article) was simply that "they did not care."   Quite literally, lowering cost was more important that being dead last in customer satisfaction.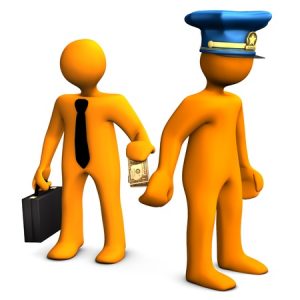 In 2016, United fired its CEO after discovering he was bribing government officials to obtain favorable treatment at New Jersey and New York airports.
The pressure to lower cost in the "operationally excellent" strategy was so paramount that judgement falters not only at low levels, but all the way up to the CEO.
United Clearly Needs …  
United clearly needs a cultural change. But will it make one? Given the CEO's reaction to this incident, it appears highly unlikely.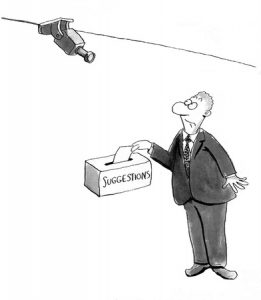 Locked in to viewing his company operationally, Munoz appears to have lost common sense when it comes to customers – and running the business in a way that can lead to long-term profitability.
Herb Kelleher, founder of Southwest Airlines, and Richard Branson, founder of Virgin Airlines, knew there was more to a successful airline than flight schedules and cheap fuel purchases. So far United's leadership has failed to see the obvious.
Do You See The Obvious?

Every company must achieve a balance between "operational excellence" and concern for the customer.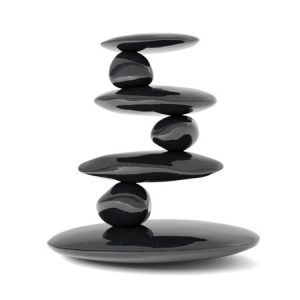 Achieving that balancing act often requires the experience and knowledge to understand how to improve and maintain cost and pricing while maintaining and increasing customer satisfaction.
The result of focusing on one without the other, while not as dramatic or public as United Airlines, may result in a greater business failure.
P.S. … In the couple of days since this has been written, United Airlines continues to make headlines for poor customer service. It's all about following the rules.
Deviating from the rules is frowned upon; employees can face termination for a foul-up, according to people familiar with the matter.
At United, this has helped create a rules-based culture where its 85,000 employees are reluctant to make choices not in the "book," according to former airline executives, current employees and people close to United.
Revitalization Partners is a Northwest business advisory and restructuring management firm with a demonstrated track record of achieving the best possible outcomes for our clients.
We specialize in improving the operational and financial results of companies and providing hands-on expertise in virtually every circumstance, with a focus on small and mid-market organizations.
Whether your requirement is Interim Management, a Business Assessment, Revitalization and Reengineering or Receivership/Bankruptcy Support, we focus on giving you the best resolution in the fastest time with the highest possible return.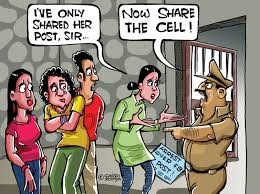 The social media outrage cycle hit United Airlines this week.
The airline first faced backlash after it barred a 10-year-old pass holder from boarding a flight due to the fact she was wearing leggings.
Pass holders are given to "employees or to travelers using a United Airlines perk – often called a buddy pass" – that allows friends and family of employees to fly for free or at a discount.
After a woman, Shannon Watts, a passenger, and founder of Moms Demand Action, a gun control group, live-tweeted the incident, United Airlines first responded by pointing to its rules for general customers, which allows United to refuse transportation "for passengers who are barefoot or not properly clothed."  
But as Twitter users noted, there's nothing there making clear that leggings – or anything else in particular – are not proper.
The Airline Responded …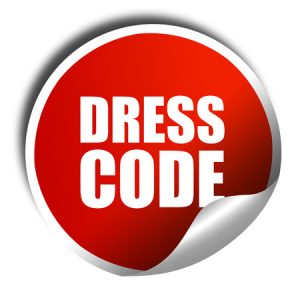 The airlines then responded by saying that the passengers were "pass riders and that there is a well-known dress code for pass holders because they are representing the airline while using the pass".
But by that time, the damage had been done.
The Twitter feed was aghast: United Airlines was going to police a child's clothing?  And was this part of a larger issue of society policing how women dress? 
After a lot of comments on the topic United later released the following statement:
We Care About …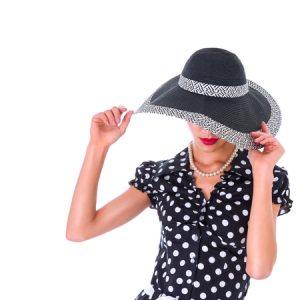 "We care about the way we present ourselves to you, our customers, as we believe that is part of the experience on board our flights. 
One of the benefits of working for an airline is that our employees are able to travel the world.
Even better, they can extend this privilege to a select number of what we call 'pass riders.'
These are relatives or friends who also receive the benefit of free or heavily discounted air travel – on our airline as well as on airlines around the world where we have mutual agreements in place for employees and pass riders".
Representatives Of United …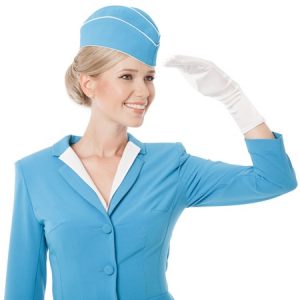 "When taking advantage of this benefit, all employees and pass riders are considered representatives of United. And like most companies, we have a dress code that we ask employees and pass riders to follow.
The passengers this morning were United pass riders and not in compliance with our dress code for company benefit travel.
We regularly remind our employees that when they place a family member or friend on a flight for free as a standby passenger, they need to follow our dress code".
 
"To our regular customers, your leggings are welcome."

A Long-Term User Said …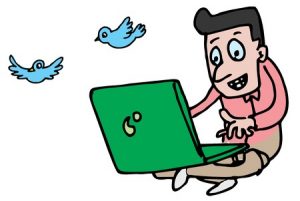 A long-time user of the United Airlines pass program stated: "United has had a dress code for pass riders for as long as I've been able to use this fantastic benefit.
We used to be required to wear a coat and tie (dresses for the ladies) for first class and although the dress code has been dramatically loosened, it still is – and should be – there.
If regular passengers want to dress like slobs fine, but United employees and their pass-riding friends need to establish a higher bar when they are hitching a ride."
A week later, there continue to be comments regarding this comedy of errors that was started by a single passenger using social media to comment on something she knew nothing about.
What About Your Company?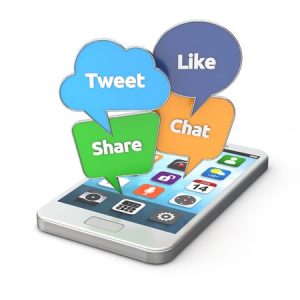 What about your company?  Are you prepared to handle the social media firestorm from someone who makes a widely-spread comment that is only partially true or not true at all? 
Or from the customer who believes they were treated badly by your company and wants the world to know.
In this social media driven world where "alternative facts" and "fake news" substitutes for the real thing, how should a company behave?
1.     Do not react or over-react to the comments being made. In many cases, they are driven by emotion and the last thing you want to do is react emotionally. A public, emotional war of words will only hurt your company. This is the time to take a deep breath or several of them.
2.     Make certain that you have all the facts before responding. You will notice that the initial response from United Airlines fanned the flames and made it look like the airline was attempting to regulate passengers dress; which was not the case.
3.     Once you have gathered all the facts, respond in a calm logical manner. If the company is at fault, admit the problem and outline the steps you are taking to fix the problem. If the comments come from a customer, if possible, go overboard to correct the problem for that customer and make certain the steps you have taken are outlined in your response. Be factual and honest.
4.     Have a single person in your organization designated to respond to social media comments or inquiries. And make certain that you let your employees that any ad hoc comments they may make in defense of your company will only make things worse.
5.     Someone in your company should, have as part of their job responsibility, monitor social media on behalf of your company and keep you informed of what is being said, both good and bad.
Social media is both a marketing tool and a tool for use by those with an agenda. Using it correctly can benefit both you and your company. Remember, what is said on the internet is forever!  So make "forever" work for you.
Revitalization Partners is a Northwest business advisory and restructuring management firm with a demonstrated track record of achieving the best possible outcomes for our clients.  We specialize in improving the operational and financial results of companies and providing hands-on expertise in virtually every circumstance, with a focus on small and mid-market organizations.  Whether your requirement is Interim Management, a Business Assessment, Revitalization and Reengineering or Receivership/Bankruptcy Support, we focus on giving you the best resolution in the fastest time with the highest possible return.