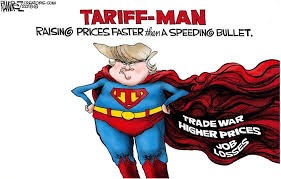 President Donald Trump's escalating tariffs on imports to the United States have begun to amount to serious money – ten billion here, ten billion there which has the potential to impact one of the most resilient economies in American history.
Tariffs have begun taking their toll on one of the successful industries in 2018 – trucking.
THE TRUCKING DOWNTURN …
Loads on the spot market, in which retailers and manufacturers buy trucking capacity as they need it rather than through a contract, have fallen by a chilling 62.6% in May year over year.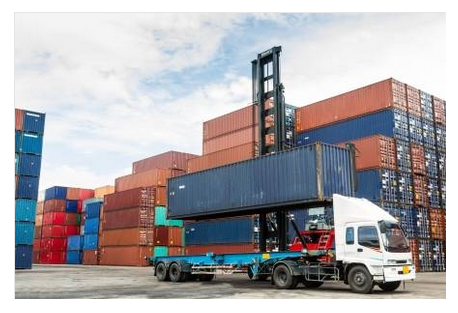 Rates for van loads for independent truckers sank 20% in May, year over year.
While bad weather is to blame for some of this year's trucking downturn, experts have pointed to increasing uncertainty with tariffs. When the tariffs were announced on Chinese goods, international air freight sank to a three-year low.
ONE BILLION PER MONTH …
A study by economists at the Federal Reserve, Princeton University and Columbia have estimated that the Trump trade war is costing US consumers more than one billion per month.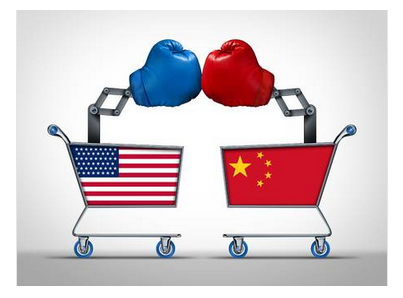 Until now, the economy has largely shrugged off the damage from Trump's trade war. Even as the self-proclaimed "Tariff Man" has piled increasing import taxes, the job market has remained steady with unemployment as low as 3.6%.
But some industries are beginning to feel the effect. In December 2018, new truck orders plunged by 43%. And trucking is just one industry to watch.
A dip in truck orders, for example, is a sign that manufacturers and retailers anticipate that they'll be moving less stuff. That means that they'll be scaling back on producing, selling and other business activities.
The new tariffs on Chinese Goods amount to billions in new taxes; paid by U.S. importers and typically passed on to consumers. For the American consumer, this means higher prices on both necessities and luxuries alike. And, exporters can expect retaliation as China increases their tariffs on American exports.
Tariffs inflict other damage that is harder to measure. They generate uncertainty for American businesses over where to buy supplies, sell goods or open new factories and offices. They can and will rattle investors and undercut consumer and business confidence.
For months, businesses and investors have convinced themselves that the tariffs were only temporary. But as trade negotiations with China collapsed and further tariffs were increased, it began to appear that tariffs were here for the longer term.
NO SWITCH TO "FLIP" …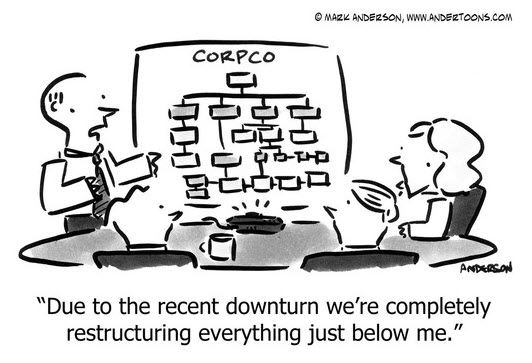 Companies can't just flip a switch and move production to a different factory.
As Chinese retaliation becomes more effective, companies that manufacture in China may switch their sales efforts to increase sales in Europe and Japan.
Jason Furman who served as Chairman of President Obama's Council of Economic Advisors says that "to date, most of Trump's trade war has been too small to have a large aggregate economic impact".
That said, Furman warned that if the Chinese tariffs were extended to almost all products, "We could start to actually see the trade war in jobs, GDP and other aspects of the economy.
NEED PLAN A, B & C …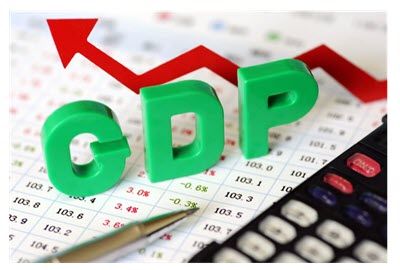 What to do if you are worried about the effect of tariffs on your company?
Take a lesson from Karla Klingner of the holding company Palindromes. "We're having to put together Plan A, Plan B, and Plan C."
Perhaps you should be doing the same for your company.

Revitalization Partners is a Northwest business advisory and restructuring management firm with a demonstrated track record of achieving the best possible outcomes for our clients. And now, we've written a book to help our readers understand the issues facing their businesses. You can find this compilation of our business thoughts at: https://revitalizationpartners.com/we-could-write-a-book/ or on Amazon.
We specialize in improving the operational and financial results of companies and providing hands-on expertise in virtually every circumstance, with a focus on small and mid-market organizations.
Whether your requirement is Interim Management, a Business Assessment, Revitalization and Reengineering or Receivership/Bankruptcy Support, we focus on giving you the best resolution in the fastest time with the highest possible return.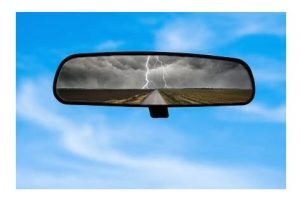 We frequently hear business owners talking about their companies from a perspective of past accomplishments.
Often these comments are made in the context of expecting future performance to continue with the same level of success, or better, than has been achieved in the past.
We also hear about companies that are trying to remedy profit or sales declines by relating to successful strategies that have been used in past years.
BUSINESS ENVIRONMENTS CONSTANTLY CHANGE …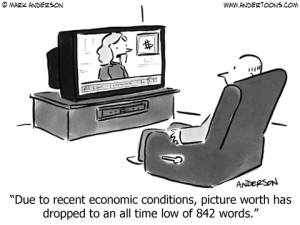 While it is important to understand and appreciate the factors that have led to successful results in past years, it is really important to understand that business conditions are constantly changing.
Business strategies that have worked in the past, most likely will need to be adjusted or significantly modified to cope with the current or anticipated changes in the business environment where the company competes.
For example, the pace of change in macro and micro-economic factors that impact businesses has accelerated at a much more rapid pace in recent years.
This issue alone has created significant challenges for middle market companies. This is particularly true for lower middle market companies as they attempt to factor these changes into future strategies and financial plans.
IS YOUR BUSINESS PROACTIVE?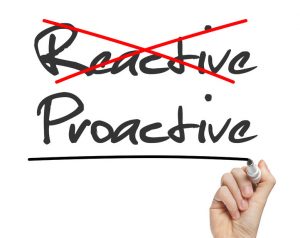 It is even more challenging for management teams who are not consistently assessing or aware of the economic factors that impact their business, and as a result do not proactively make the necessary changes until it is too late.
The end result of dealing with these issues after they have negatively impacted the business, puts a company at significant risk and could threaten their very existence.
There are a number of factors that should be frequently assessed by business owners and we thought we would review several that, in our experience, could be factors in the success or failure of a business.
DO YOU HAVE A PLAN B?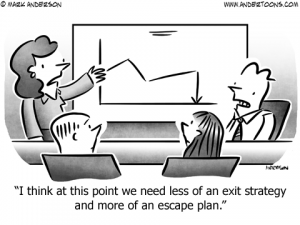 Over the past several years, there have been a number of articles written about companies that are over-leveraged. A recent CNBC article stated that "Debt for US corporations, tops $6 trillion dollars.
They further stated that the riskiest borrowers are more leveraged that they were during the 2008 financial crisis and have reached a new record low cash-to debt ratio of just 12%."
The moral of this story is that business owners should be proactively managing their balance sheet by assessing their ability to generate cash flow and monitoring their debt and leverage ratios.
Having a Plan B to improve cash flow, and lower debt is extremely important if the company experiences a sustained business downturn.
WHAT BANKERS LOOK AT …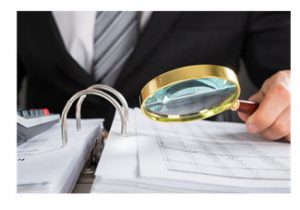 Bankers are interested in the ratio of debt to profits and the ability of the company to make interest and principal payments when due. You can be certain that your banker is monitoring these ratios and will definitely be in touch if they feel their loan is at risk.
It is very important for business owners to monitor their performance and if you see a problem developing, proactively discuss it with your lender and lay out your plan to address a cash flow shortfall.
It is no secret that interest rates have been increasing over the past few years. The CNBC article also speculated "that increasing interest rates could lead to trouble for the economy.
The Federal Reserve, which has already hiked rates twice so far this year, has indicated that further increases may be needed to keep the economy in check later in 2018″.
KNOW YOUR KEY RATIOS …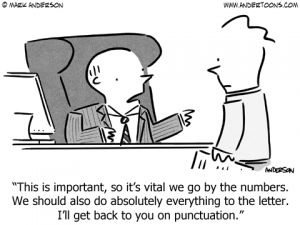 Increasing interest rates pose a risk to middle market companies that are even moderately leveraged. Increasing interest rates require additional cash flow to fund interest payments.
They also require increased profitability or EBITDA to maintain debt coverage ratios that are mandated by virtually every lender.
It is important to maintain and frequently update financial projections to understand how increasing interest rates are impacting the business and to proactively make adjustments as required to remain in compliance with loan agreements.
Remember that bankers are regularly monitoring these ratios and if they believe you are out of compliance, they have the option of restricting your ability to borrow against credit lines until the company is back in compliance.
LOOK FORWARD, NOT BACKWARDS …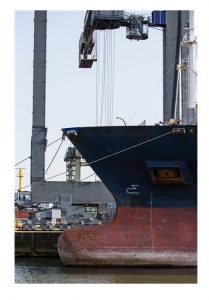 A recent Reuters news article mentioned that "the Federal Reserve's latest "Beige Book," a summary of the state of U.S. business across the central bank's 12 regional districts, expressed a concern on the impact of increasing tariffs.
It noted that in several of the Fed's districts, businesses have been impacted by tariffs on steel and aluminum, which went into effect in March. The tariffs had contributed to rising costs that could not be passed on to consumers, resulting in lower profit margins."
There have been new tariffs imposed or threatened in a number of categories that will either directly or indirectly impact middle market businesses.
In recent months there has been press coverage of businesses closing as a result of the impact of tariffs. Business owners must be aware of how either proposed or actual new tariffs will impact their business.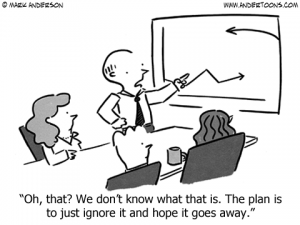 Understanding how these may impact the competitive environment or increase the cost of doing business is vitally important to the success or failure of the business.
Proactively identifying and addressing these factors is important in all aspects in planning for changes in your business.
It is important to know that the factors noted in this blog are only a few of the many factors that impact a business.
Make sure you are aware of all significant variables that may influence your business and its profitability.
In doing so, spend most of your effort looking forward rather than looking in your rear-view mirror as you make the necessary changes to your business!
Revitalization Partners specializes in improving the operational and financial results of companies and providing hands-on expertise in virtually every circumstance, with a focus on small and mid-market organizations. Whether your requirement is Interim Management, a Business Assessment, Revitalization and Reengineering or Receivership/Bankruptcy Support, we focus on giving you the best resolution in the fastest time with the highest possible return