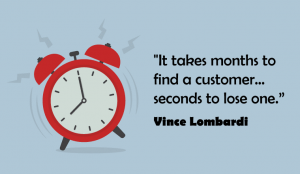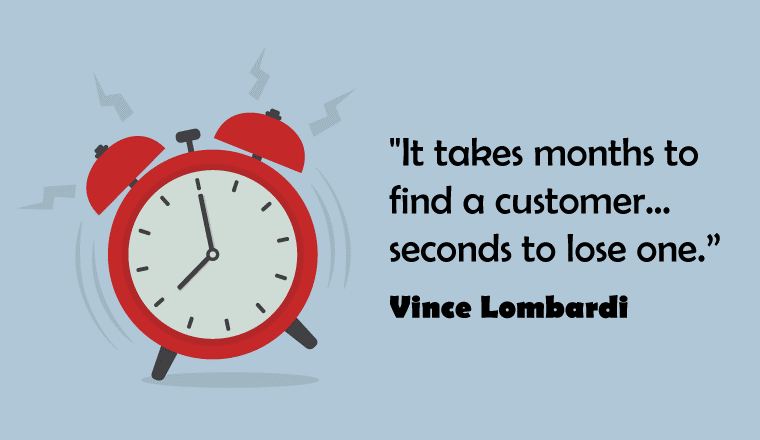 In our last blog, we talked about the importance of customer service and the impact it can have on your business.
Businesses are focusing on customer service as they examine increasing other costs in other areas of the business and look for ways to reduce customer service costs.
We've elected to discuss some key customer service skills that businesses have forgotten, are underestimating, or never learned.
4 CRITICAL SKILLS …
Here are four customer service skills that can be the difference in success or failure to a business.
1. PATIENCE
If there's one thing that has come to define the digital age, it's speed. High-speed internet, instant video streaming, Wikipedia-style informational databases, online shopping with next-day delivery-all seem to promise customers everything, all without having to wait for it.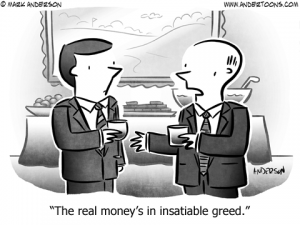 Businesses believe that by rushing potential customers through the sales process, they'll have more time to devote to acquiring new leads. However, there's something to be said for taking a more leisurely approach.
When companies and clients are able to move slowly through the sales funnel, the extra time allows for better mutual understanding. Of course, many customers may still insist on a quick resolution.
It's the responsibility of the business to ensure the customer fully understands what he or she is committing to.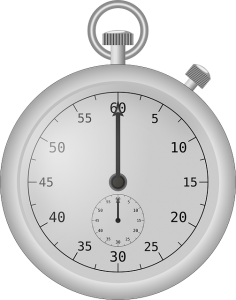 When necessary, explain to hurried customers that in order to provide the best customer service, there are important steps that can't be rushed.
Most customers would rather invest the time to ensure competent service, than be quickly rushed into something they may end up regretting.
2. KNOWLEDGE
Few things are more frustrating for a customer than having to deal with unknowledgeable company representatives.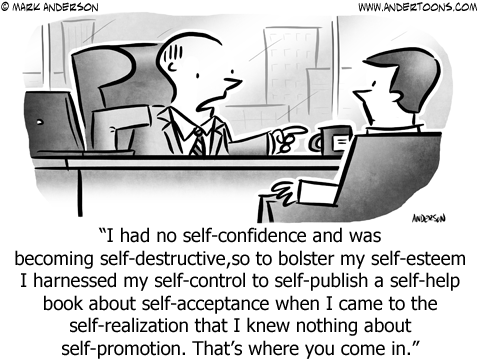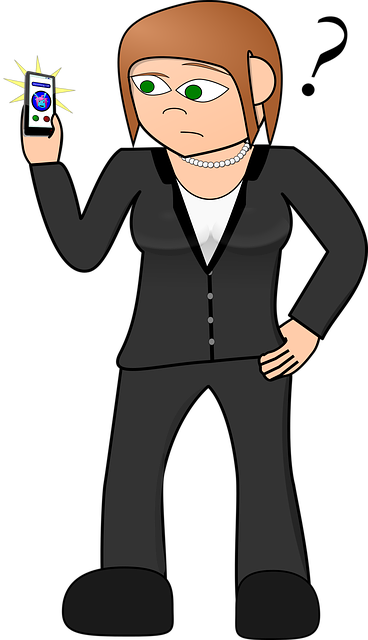 A nightmare situation many consumers have experienced happens when a customer is transferred from department to department, having to re-explain their situation again and again to representatives who either don't have the authority or understanding to make things right.
The majority of employees who work directly with customers are often situated at the bottom rung of the corporate ladder.
It's become even more prevalent as many businesses are now choosing to outsource customer service departments in answer to their growing customer base.
But while it may make sense financially to spend less on customer-service specialists, it makes absolutely no sense at all when you consider the customer service implications.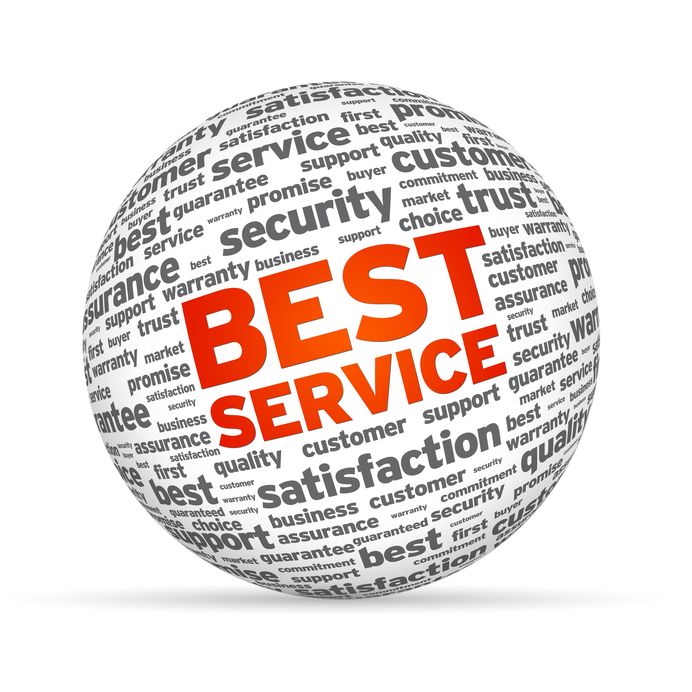 Your customers are your company's most important resource, and without them your business ceases to exist.
So, spend necessary time, effort, and money to ensure that those within your organization who work directly with your customers have the training and authority necessary to give them a positive experience.
Think of these added expenses as investments: 55% of customers would be willing to pay more for a better customer experience, so go ahead and charge a little bit more to make up for the added training.
3. UNDERSTANDING
When you have the opportunity to meet your customers directly and communicate with them face-to-face, it's generally less difficult to understand them.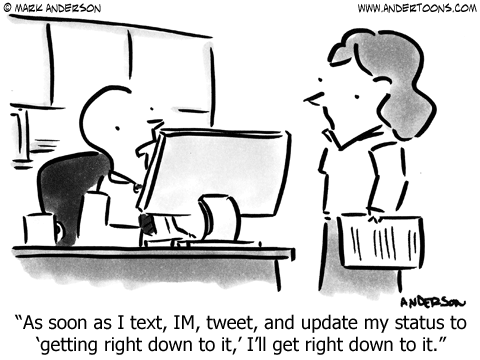 But as more and more customer interactions are taking place on the virtual stage, the ability to accurately 'read' customers is diminishing. This is because there are many more layers to conversation than can be conveyed through words.
Body language, voice inflection, and a thousand other details that are vital to communication are garbled when businesses and customers attempt to communicate through text, telephone, or video conferencing.
These limitations can be circumvented, however. A 2013 Business Insider article provides a number of useful tips on how to read people, and many of those tips can be easily adapted for use in long-distance communication.
That having been said, when it comes to accurately conveying intentions, feelings, and ideas, there is no substitute for honesty. If customers and representatives can communicate openly, they'll be more likely to reach a favorable outcome.
4. APPROACHABILITY
Customers don't simply want the best products or the best prices; they want the best people.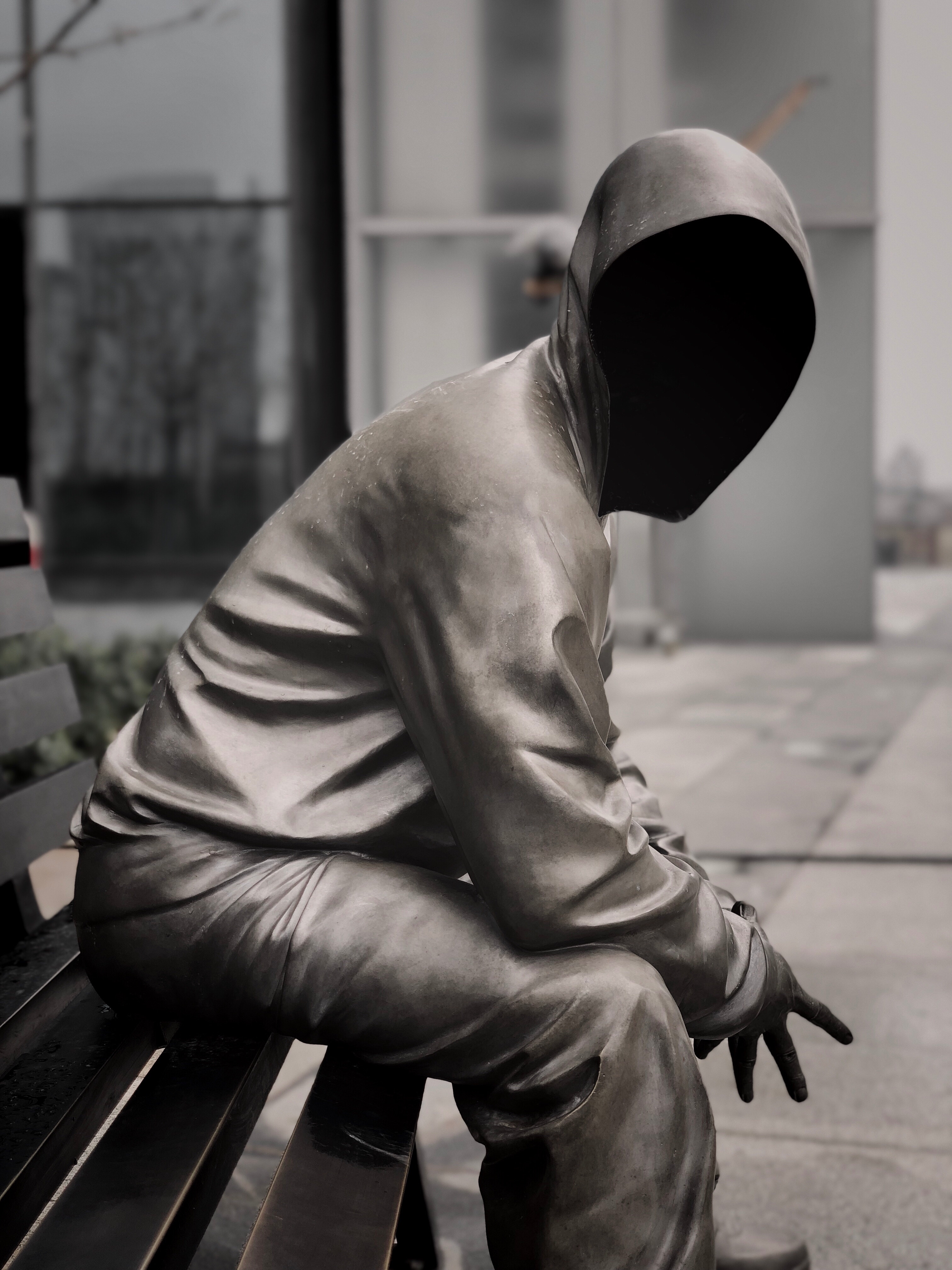 Personality has always been an important aspect of the customer-business dichotomy.
But with the necessary automation of sales processes, it's becoming more difficult for customers to connect with businesses.
As a result, businesses become faceless, uncaring entities in the eyes of the consumer.
The remedy: A simple name tag.
A name tag shows your customers that you welcome their questions, concerns and anything else.
Of course, when operating over a digital medium, a physical name tag becomes somewhat ineffective. You can make up for that via social media pages that are well-maintained and give your customers a place to connect with your organization.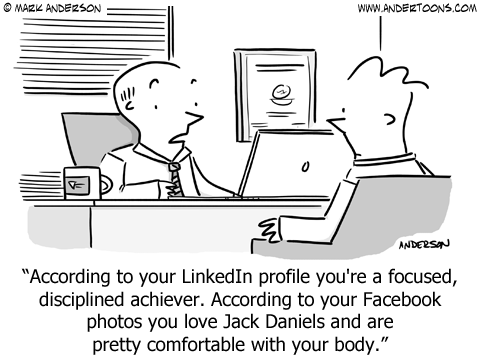 The benefits of this kind of connection have been well documented: 77% of buyers are more likely to buy from a company if its CEO is active in social media, and 46% of web users visit a company's social media pages before committing to a purchase.
Also, organizations that deliver customer support through social media achieve gains of 7.5%, in comparison to the 2.9% gains seen by those organizations that do not.
The digital age has opened up an entirely new universe in which businesses are able to generate new leads and establish customer relationships.
Unfortunately, it has also played a part in driving a wedge between consumers and organizations.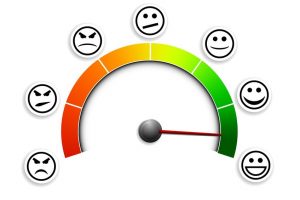 However, by identifying the aspects of customer service that are routinely being neglected and training employees to focus their attention on repairing these breaches, your organization can take advantage of the increased speed and reach of the 21st century digital landscape.
Don't let customer neglect separate your business from the people on whom it depends. Recommit to customer retention and satisfaction through building customer service skills, and you'll find that as you make their happiness your priority, your customers will respond accordingly.
Revitalization Partners specializes in improving the operational and financial results of companies and providing hands-on expertise in virtually every circumstance, with a focus on small and mid-market organizations. Whether your requirement is Interim Management, a Business Assessment, Revitalization and Reengineering or Receivership/Bankruptcy Support, we focus on giving you the best resolution in the fastest time with the highest possible return.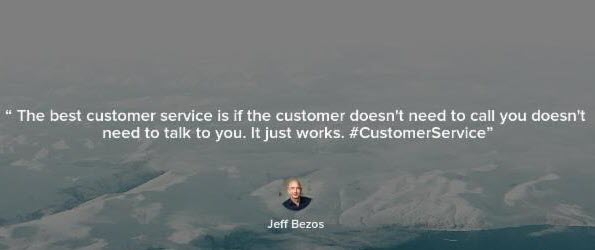 It's easy to determine the level of the economy based on the emphasis, or lack thereof, of customer service.
Evidence shows that consumers believe overall customer service is actually getting worse. Arizona State University found that customer complaints climbed from 45% to 50% between 2011 and 2013.
And, according to a 2014 study by NewVoiceMedia, poor customer service costs businesses in the U.S. approximately $41 billion every year.
MORE AND MORE CLIENTS …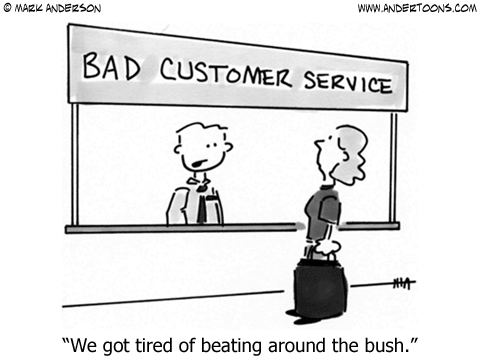 More and more clients are having negative customer experiences, and those experiences are translating into a substantial dollar-loss for businesses throughout the nation.
With today's competitive marketplace, fed-up customers are discovering they can simply take their business elsewhere. Gone are the days when customers were forced to endure poor service due to lack of available alternatives.
The modern consumer has an almost limitless field of possibilities, all available at the click of a button. As a result, they are becoming much less forgiving of customer neglect. In fact, 65% of customers have completely cut ties with a brand over a single bad experience.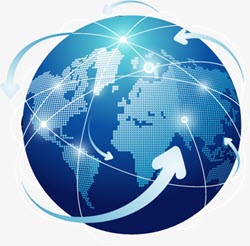 And internet-based businesses aren't immune to this new-found customer awareness, either. Roughly 60% of web users who encounter a problem (customer experience or otherwise) on a company's website immediately leave the site and/or visit a competitor's site.
So, whether your company is B2B focused, business-to-customer oriented, web-based or brick-and-mortar, there's no doubt that customer neglect can significantly reduce your profits.
WHAT'S FUELING THE DECLINE?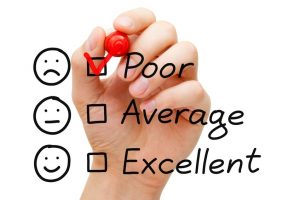 What's the cause of this decline in customer service?
For one thing, the modern customer is more aware of what good customer service is. Companies that are being consistently recognized as having superior customer service are taking advantage of the positive publicity a customer-focused business plan creates.
They use transparency and social media communication to ensure potential customers around the world know exactly what kind of positive experiences they could be having.
This puts a great deal of pressure on businesses to provide equally awe-inspiring customer service. Once clients realize top-quality service is a possibility, they begin to expect it from every business they encounter.
INTERNET'S NEAR INFINITE REACH …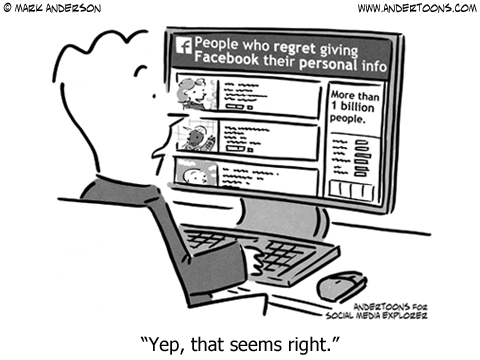 The almost infinite reach of the internet has made it possible for even the smallest of businesses to amass customers from all over the world. As this international customer base grows, business leaders are forced to reallocate more and more of their finite resources towards customer service.
This becomes an even more difficult task to accomplish as your client base grows. Add to that the issues of providing customer service across multiple languages and cultural norms, and the cost and complication increases even more.
Virtually every issue associated with the decline of customer service results from the advancement of the digital age. Simply put, as our reach and abilities have increased, the one-on-one focus of pre-internet business has declined.
This is unfortunate, because approximately 70% of buying decisions are made based upon how a customer feels that he or she is being treated.
MY PERSONAL EXPERIENCE WITH AMAZON …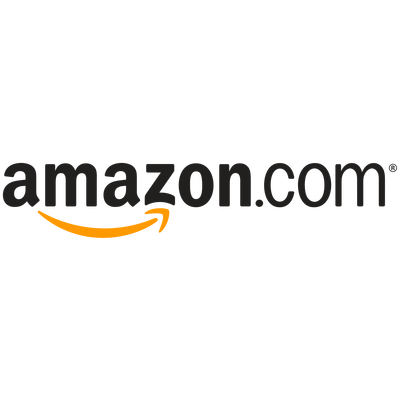 The digital age doesn't have to mark the end of the era of customer satisfaction. By recognizing and re-committing to some essential customer service skills that businesses around the world have been disregarding, you can ensure your customers remain happy.
In fact, sometimes the digital age makes things worse. Amazon has become the paragon of customer satisfaction for on-line shopping. And yet, even Amazon can create a serious lack of customer satisfaction.
My personal Amazon experience came from buying a product that was purchased from Amazon but was "supplied" by a supplier outside of Amazon and part of the "Amazon Marketplace". The order consisted of two items. When the shipment arrived, one of the items was not there and the invoice stated that "would ship later". Yet they charged me for the entire amount and gave no indication when the second part would ship. So, I elected to "return" the initial shipment.
YOUR REFUND GOT STUCK IN THE BACKROOM …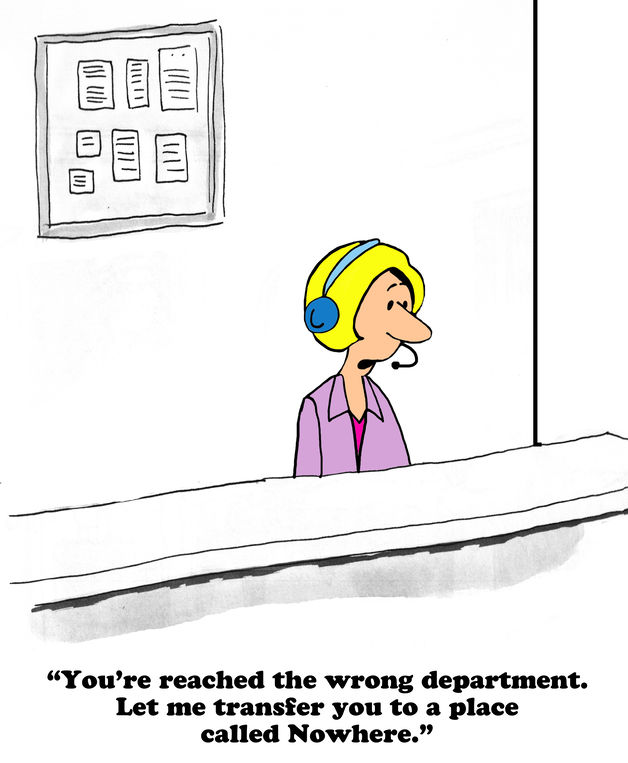 Amazon, with its very reasonable return policies, didn't want anything to do with this return except for forwarding emails to the vendor; stating that it had to go back to the original supplier.
The Seller would only ship by Fed Ex ground. I shipped it on September 7, the company acknowledged the receipt on September 17.
They finally issued a credit to Amazon on September 27th after my call to them led to a comment that "your refund got stuck in the back room in pending".
It only took a day after it was released for Amazon to issue the credit.
The result was that I purchased the product outside of Amazon and will probably never purchase anything from Amazon that they don't ship directly.
Amazon obviously does not require that Marketplace Members follow their shipping and return policies and needs to make that clear.
Customer Service makes such a significant difference in the success of both physical and on line businesses that we'll be devoting Part 2 to this topic next time.
Revitalization Partners specializes in improving the operational and financial results of companies and providing hands-on expertise in virtually every circumstance, with a focus on small and mid-market organizations. Whether your requirement is Interim Management, a Business Assessment, Revitalization and Reengineering or Receivership/Bankruptcy Support, we focus on giving you the best resolution in the fastest time with the highest possible return.

Welcome to the first blog of 2017.
We hope all of you had a Happy Holiday season and are looking forward to the New Year with hopes and expectations for the success of your business or practice.
As you may know, if you are a reader, at Revitalization Partners we write about business and financial practices that we experience in our practice. We are careful to not reveal our sources or the companies we write about.
A Lesson For Everyone …
But as we kick off the New Year, and this blog is a bit more personal and I believe has a lesson for everyone who has an ongoing business or practice, I have decided to reveal the name of the organization.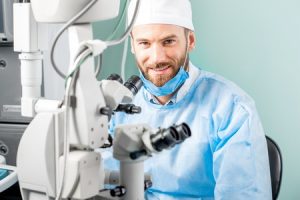 It is important to note that the company has no connection in any way with Revitalization Partners, but is written from the standpoint of one of the Principals.
In December, 2016, I was told that I needed cataract surgery in both eyes. After a false start, I finally selected Pacific Cataract and laser Institute. This practice has 17 locations throughout the Pacific Northwest in several states. They claim to have a very successful track record having done almost 500,000 cases.
To put everyone at ease, the surgery went fine and my vision is exactly what I expected. This is about my experience getting there and the importance of the management of culture in an ongoing business.
I had scheduled two dates for the surgery, December 27th and January 16th, both in Bellingham, WA.
The Surgery …
The first surgery was exactly as expected. The staff were extremely friendly, they took several measurements of my eyes and prepared me for the nerve block of my eye which involves numbing drops in my eye and then an injection to block the optic nerve. I held a complete conversation with the doctor while the surgery was going on and ten minutes later I was walking out of the facility.
When returning on December 28th for a checkup, the scheduler told me that they had opened another surgery day for January 5th and I moved up my second surgery. It was then that things began differing from my initial experience.
The Place Was Packed …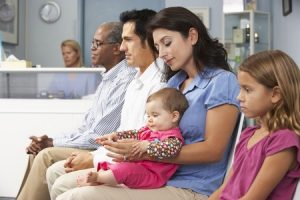 The evening before surgery, I received a call asking me if I could come in earlier for my procedure. I explained that we were taking a ferry but I would try and get there about 1.5 hours earlier. When we arrived at 11 am, the place was packed.
Everyone was in a rush. The nurses were running around putting drops in patients eyes to prepare them for the injection, there was some debate about who had what drop.
One of the nurses commented that they were "compressing" the surgical schedule so they could get back to Chehalis. It turns out that the company flies their surgical teams around on a nine-passenger jet from site to site.
Thursday Was Their Friday …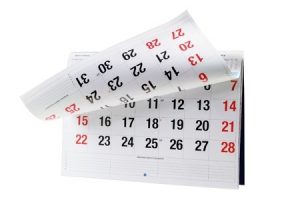 Thursday was their Friday as there are no surgeries done on Fridays due to lack of next day follow up. The nurse stated that they'd be "on the plane between one and two in the afternoon".
Unlike the first experience, where the anesthesia was done slowly and patiently, this was a rush with no effort to make sure that it was not painful or I was comfortable.
When I got into surgery, the surgeon was also in a rush. In fact, he was in so much of a rush that he made no effort to slow down even after I told him repeatedly that the headrest was digging into the back of my neck.
The Doctor Wanted To Know …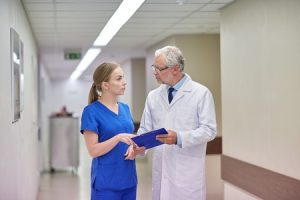 While the surgical nurses did try to figure out how to adjust the chair, once the doctor came into the room, he wanted to "get going." He also asked the surgical nurse how long my last surgery took. It appeared that he was concerned that this was taking longer.
At the end, he said the surgery went fine and rushed out of the room. The entire process was an assembly line without the robots. Robots never get in a hurry.
When I went back the next morning, it was determined that the surgery was fine and my vision would be as expected. However, this eye looks like I had been in a fight with a very large kangaroo and lost. Had this been my first experience I would never have gone back there and given it was my last, it would be hard to recommend them to anyone despite the successful surgery. Why? Because they had set an expectation and badly failed to meet it.
What's The Lesson Here?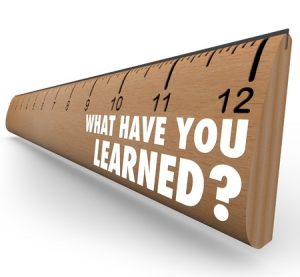 What's the lesson here? If you are a business owner or practitioner, you begin your business with the best intentions. I recently bought a new product where it states on the box from the owner: "I believe we have the best customer service on the planet." And perhaps he does. Today.
Company culture, from a customers or client standpoint, is that which you purport to deliver. We do not expect to get the same quality or service from a fast food restaurant as from a fine dining location. In fact, the fast food company's offer is low cost, reasonable quality food, quickly, at a low price.
The fine dining establishment offers a high-quality atmosphere with the finest of foods and service. Often price is not a factor. Services such as concierge medicine offer high quality medicine with as little impact on the client's time as possible. Can you imagine, after making that offer, if the actual experience was that of a hospital emergency room?
As A Company Grows …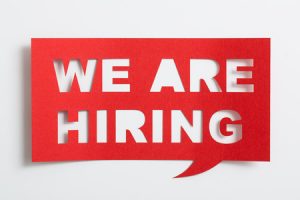 But as a company or practice grows, the successful entrepreneur must begin hiring people.
And hopefully they are careful to make certain that those people understand the culture of the company and operate to maintain that culture which has been responsible for the growth of the company.
And as the company experiences additional success, those people hire more people and one day, the culture begins to break down and "getting on the plane early" becomes more important than the culture of care of the customer or client.
This phenomenon is often seen where an entrepreneurial manager sells their successful company. Recovering costs or increased profits often becomes more important than service and customer satisfaction.
Managing A Growing Enterprise?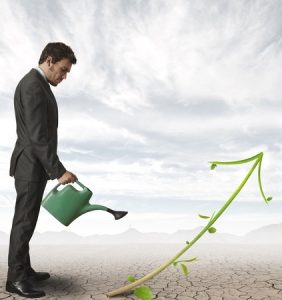 If you are managing a growing company or practice, how do you deal with a breakdown of culture? Be active.
Call into your own customer service department, have a "secret shopper" try and make a return.
Continuously check up on your culture and keep checking.
Your goal is to meet the expectations that you have set for your clients or customers.
And if in a practice, never be in a hurry with a client to get on the golf course, or the airplane.
Revitalization Partners is a Northwest business advisory and restructuring management firm with a demonstrated track record of achieving the best possible outcomes for our clients.
We specialize in improving the operational and financial results of companies and providing hands-on expertise in virtually every circumstance, with a focus on small and mid-market organizations. Whether your requirement is Interim Management, a Business Assessment, Revitalization and Reengineering or Receivership/Bankruptcy Support, we focus on giving you the best resolution in the fastest time with the highest possible return.