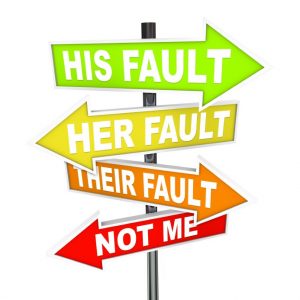 A number of years ago, in a valley called Silicon, a bright aggressive sales manager was recruited by a venture capital firm to be Vice President of Sales for a "hot" startup.
The initial funding was reasonable, even if the VC's paid a bit too much. But the company was off to a good start.
Then came time for the next round of funding.
And, of course, the current venture group wanted to make sure they got a step up in valuation. The CEO and the VP of Sales sat down to formulate a revenue plan that would insure that the round was funded at the desired valuation.
Uh, That's Not Possible …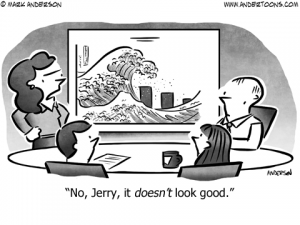 As it turned out, when the Sales VP calculated what had to be sold over what time frame, he pointed out to his CEO that it simply couldn't happen.
The sales cycle was too long, the company needed more sales people with the right experience and it was just not going to be possible to make the numbers.
The CEO knew what his board expected to meet the valuation for the next round. And so, he told his Sales VP that he had to commit to the numbers for the prospective investors.
The Sales VP being inexperienced in the ways of VC funding agreed to do so. The company was funded and at the first board meeting following the investment, having fallen badly short of his commitment, the Sales VP was fired. A few board meetings following that event, the CEO was fired as well.
Making Unreasonable Commitments …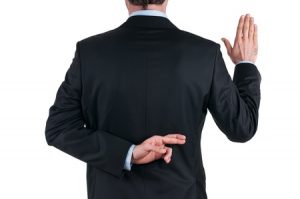 Since then, we have seen and worked with companies where management makes commitments based on being driven by outside events, regardless of the reality of events.
We have seen CEO's and company owners make unreasonable commitments to banks and investors regarding future projections. On the investment side, we have seen projections created to meet the goals of the investment, regardless of the probability of success. And when things don't go as planned, it's not management's fault, but the fault of the market, an outside vendor or even the economy.
Obviously, in companies that operate like this, everyone from the CEO to the lowest production worker is focused on avoiding accountability. And events within the company reflect that. So, what does it take to create a culture of accountability?
In Its Simplest Form …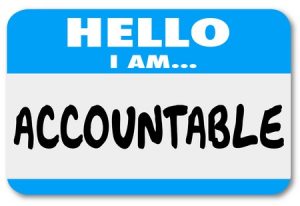 In its simplest form, accountability means taking ownership.
As a company leader, you take ownership and responsibility for growing your company, create opportunities for others, and insure the fiscal health of the enterprise.
You take ownership for the behavior of people in the company and their performance. You take ownership for negative outcomes, even when you were not directly involved. Accountability means getting the right stuff done when it needs to be done. No blame and no excuses!
What Would It Look Like?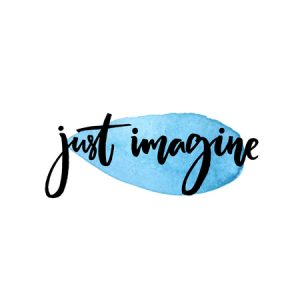 Imagine what your company would look like if it was built on a culture of accountability. Think about what productivity would look like.
And profitability. How would management and staff behave? And would that behavior generate customer loyalty?
Company management, while paying lip service to accountability, often fall short of the commitment and execution necessary to create a culture of ownership in their companies. As a result, creating the difference between the status quo and extraordinary performance is often painfully slow or nonexistent.
Six Simple Steps …
Here are six steps that will help you bridge the gap: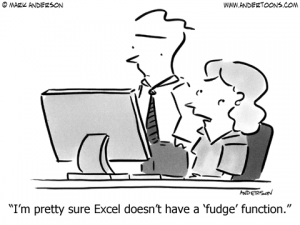 1. Know what you are getting into: If you truly want a culture of accountability, you must be willing to be under the microscope, not just your employees. If you are one of those leaders that love to launch "This will fix my employees" initiatives, you've already failed. Accountability begins with the leader and if your pattern is to shift in and out of accountable behavior, your employees know that.
2. Let go of the anchors: You can't shift the company in a new direction if you're dragging a lot of frustrations and toxic waste. The only way to deal with them is to drag them into the open and address them. Dealing with them creates trust and no one will want to be accountable without trust.
3. Show and tell: Accountability means different things to different people. A culture of accountability is built on a clear foundation of clear expectations. Clear expectations define the processes to achieved the desired outcomes. People need to understand the game and know what winning looks like. If not, don't be surprised if your company starts taking on water because some people are drilling below the waterline.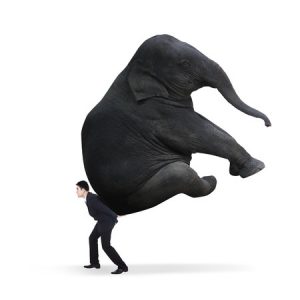 4. Get rid of the elephants first: Every company has elephants lurking around. Double standards, attitude problems, indifference, entitlement thinking and other bad behaviors need to go.
If your company has been tolerating these behaviors, the elephants need to be shown the door.
5. Create what you want: Creating a culture of accountability doesn't mean turning your company into something you don't want. It's about taking ownership and creating the right outcomes in an efficient and productive manner. At all levels of the company.
6. Don't be afraid: Years later, that Sales VP in the beginning of our story said that he wished that he had stuck to the commitments that he knew he could achieve.
While he didn't understand that he would get terminated for missing the numbers, he did understand that once he allowed them to go forward, they were his numbers and he was responsible for them.
If you fear the repercussions from being accountable for your commitments, then you're a follower, not a leader.
Revitalization Partners is a Northwest business advisory and restructuring management firm with a demonstrated track record of achieving the best possible outcomes for our clients. And now, we've written a book to help our readers understand the issues facing their businesses. You can find this compilation of our business thoughts at:
https://revitalizationpartners.com/we-could-write-a-book/ or on Amazon.
We specialize in improving the operational and financial results of companies and providing hands-on expertise in virtually every circumstance, with a focus on small and mid-market organizations.
Whether your requirement is Interim Management, a Business Assessment, Revitalization and Re-engineering or Receivership/Bankruptcy Support, we focus on giving you the best resolution in the fastest time with the highest possible return.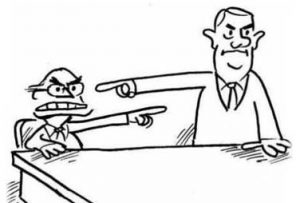 Recently we once again saw a problem with United Airlines.
While the problem has been widely covered on social media, a few of the details have been glossed over.
One is that when the customer complained to a flight attendant about what was clearly an error by the airline, reportedly, she "just shrugged and walked away after commenting that the plane was full".
The other, and perhaps more important issue, is that the customer was intimidated against standing up for her rights by the coverage of a Doctor being pulled off of a United flight by law enforcement in the past.
Customer Service Not A Priority …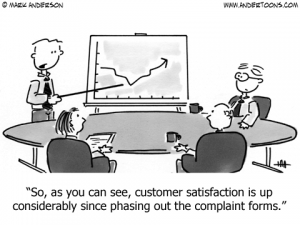 United's CEO has apologized and has refunded the ticket cost and provided other compensation. But it appears that management has not yet succeeded in making customer service a high priority among United employees.
And why should they?
United's CEO earned $18.7 million in compensation last year, including stock awards, according to United's filings with the U.S. Securities and Exchange Commission.
Just under $1.2 million of it was salary, with most of the rest coming from incentives, and a bonus tied to his 2015 hiring.
Metrics Changed In 2017 …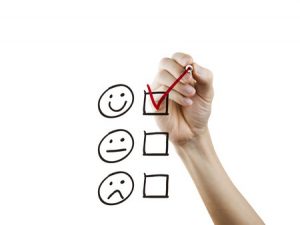 For 2016, the board determined United hit its marks in on-time arrival performance and pre-tax income. The CEO also reached long-term goals related to the airline's return on invested capital and its pre-tax margin.
Management's targets will change in 2017, with the board recently announcing executive compensation will be more closely tied to United's customer service metrics.
Flight Attendants in the United States can expect to earn an average of $39K per year. Overall cash earnings for Flight Attendants stretch from $23K on the lower end to $81K near the top, and the heftiest packages can encompass around $5K from bonuses and $9K from profit sharing.
CEO Pay Tied To What?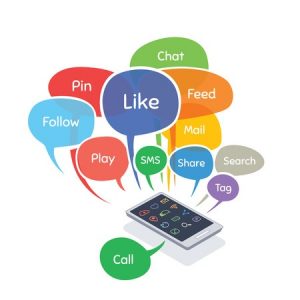 Given that the CEO of United was the highest paid of all airline CEO's in 2016 and none of that pay was related to customers, is it any wonder that the flight attendant "shrugged and walked away"?
In addition to United Airlines, coverage by social media has flagged significant issues with accountability in many large companies. Last week an article on social media discussed a woman who made plans for a vacation and booked a hotel for her family with Expedia.
On arriving at the hotel, they informed her that the hotel was "overbooked" and they could not provide the rooms. When she spoke with Expedia, she was informed that Expedia would not provide a refund as their terms state that they are not responsible for things "out of their control" such as overbooking.
It's No Ones Fault …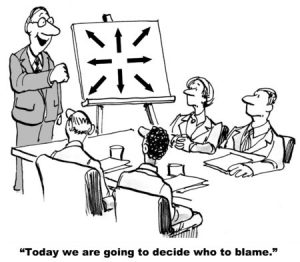 In this case, neither the hotel nor Expedia was willing to either accept responsibility or accountability for ruining this family's vacation.
According to an article in the Harvard Business Review: "Accountability is not simply taking the blame when something goes wrong. It's not a confession.
Accountability is about delivering on a commitment. It's a responsibility for an outcome, not just a set of tasks, it's taking initiative with thoughtful, strategic follow-through."
And it's necessary at all levels of the hierarchy. Executives at the top can't really be accountable unless the people who report to them and the people who report to those people also follow through on their commitments.
5 Steps To Drive Change …
So, what are some ways to make this work?
1. Clear Expectations – The first thing is to be crystal clear about expectations. This means being clear about the outcome you expect, how you'll measure success and how people can go about achieving the objective.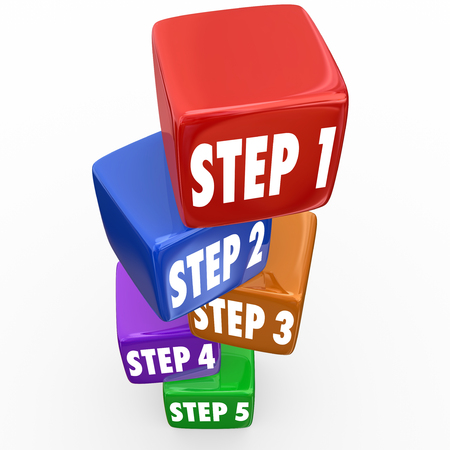 2. Clear capability – What skills are needed to meet the expectation? What resources are needed? Are the resources available or can they be acquired?

3. Clear Measurement – Nothing frustrates management more than being surprised by failure. Sometimes it's a failure to ask for help; sometimes it's premature optimism on all sides. But it is completely avoidable by having clear measurements and milestones.

4. Clear Feedback – Honest, open, ongoing feedback is critical. People should know where they stand. If you have clear expectations, capability and measurement, feedback can be fact-based and easy to deliver.

5. Clear Consequences – This is where the system normally breaks down. There are really only three consequences; repeat, reward or release. If there is a lack of clarity in the system, adjust and repeat the process. If people are succeeding, find a clear and visible way to reward them. If some of the organization cannot or will not accept accountability then they are not a good fit for the role they are in and need to be released from that role.
The Right Mindset …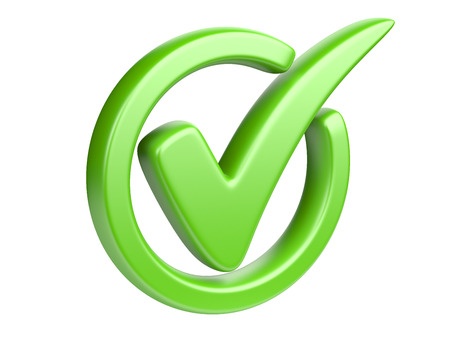 Lastly, it is important to note that what determines the ability to succeed at taking accountability is individual mindset.
Mindset is the trigger for choices, actions and results. Not dealing with individual mindset means missing the root cause of lack of performance.
Accountability is not something an executive or manager explains. It is taking accountability for your individual mindset first, before you get into problem solving.
Revitalization Partners is a Northwest business advisory and restructuring management firm with a demonstrated track record of achieving the best possible outcomes for our clients. And now, we've written a book to help our readers understand the issues facing their businesses. You can find this compilation of our business thoughts at:
https://revitalizationpartners.com/we-could-write-a-book/ or on Amazon.
We specialize in improving the operational and financial results of companies and providing hands-on expertise in virtually every circumstance, with a focus on small and mid-market organizations.
Whether your requirement is Interim Management, a Business Assessment, Revitalization and Reengineering or Receivership/Bankruptcy Support, we focus on giving you the best resolution in the fastest time with the highest possible return.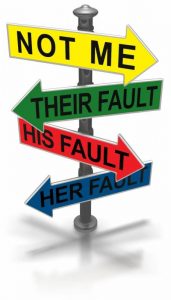 There is an interesting and telling TV commercial currently being broadcast. The commercial shows a middle aged man walking off of a sporting field holding the hand of a child.
The child is holding a trophy that proudly displays the title "Participant". The man shakes his head and states: "Participant! They won every game." He then pulls off the title and writes in "Champion".
The microcosm of this commercial demonstrates the major shift in attitudes occurring in our workforce. And as those shifts occur, we often find that our organizations suffer from a crisis of personal accountability, which makes the effort of either changing or bolstering a culture of accountability difficult and more prolonged.
To deal with this crisis, current leaders and managers often revert to old fashioned command and control structures and methodologies in order to drive accountability within an organization. They simply expect and demand accountability, but do not engage in it.
We Are Not Just "Participants" …
Let's be honest. In business and in much of life, we are not just participants. There are winners and those who do not win. There are those who succeed in business and those who fail. There are attorneys who "win" in court and those who do not.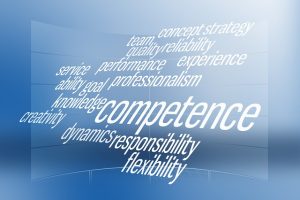 It is important to note that we are not talking about winners and losers, but achievement and failure. it is precisely that difference, and the individual need to personally be accountable, that often drives someone who fails, to ultimate success.
What really defines and creates a culture of accountability in a business? It is a type of culture where people demonstrate high levels of ownership to think and act in the manner necessary to achieve organizational results. The defining characteristic of this type of culture is that people voluntarily assume their own accountability.
A Culture Of Accountability …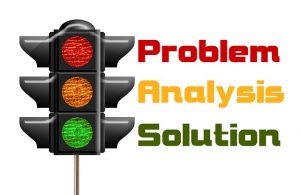 In this culture, employees at every level of the organization are personally committed to achieving key results targeted by the team or organization; reporting proactively and following up constantly, diligently measuring their own progress because they have internalized their commitment to achieving results.
Their mantra: "What else can I do to achieve the desired results"; leads them to continually find answers, overcome obstacles, and succeed in the face of problems that occur. And, as you might expect, everyone holds everyone accountable for results.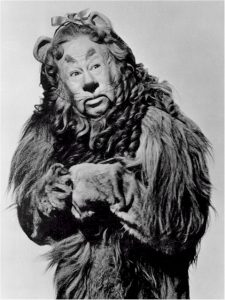 Authors Roger Connors and Tom Smith have written and studied about accountability for years. One of the stories they use as an example is The Wizard of Oz.
The "participants" think of themselves as victims of circumstances, skipping down the yellow brick road, where the all-powerful Wizard will grant them courage, heart, wisdom and the means to succeed.
Even Dorothy believes she must travel the yellow brick road just to go home.
A Very Thin Line …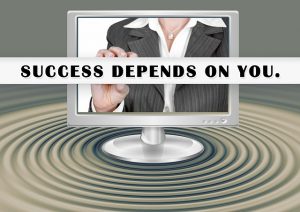 Successful managers recognize that the difference between success and failure; between great companies and ordinary, is a very thin line.
And whether or not the organization operates above or below that line is highly determinate of success or failure.
People and organizations operating below the line consciously or unconsciously avoid accountability for results.
Falling into a victimized cycle, ignoring accountability, ducking responsibility, blaming others for their errors, asking others to tell them what to do, developing their story for why they are not at fault, and waiting for some hoped for miracle to be dispensed by the Wizard.
It's Easy To Criticize …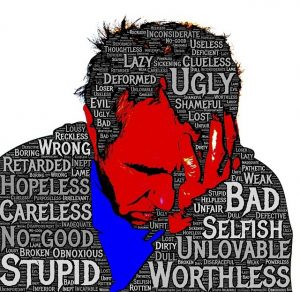 While it's easy to criticize those who play to participate rather than those who play to win, it is important to examine the culture that managers and business owners create.
The role of the Wizard is often played by those that have a high need for personal verification at the expense of others, creating this culture of fear and eventually apathy.
A culture of accountability begins at the top and is driven deeply into the organization both by educating everyone on what is acceptable behavior and what is not, but mostly by the most senior management in the company living, every day, the culture they espouse. In our practice we see the results when words and actions are in conflict.
Who Really Failed? …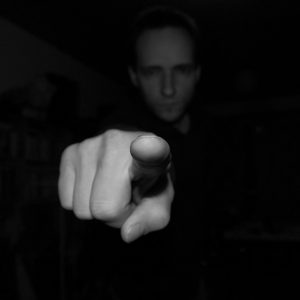 In a letter to a small group of private investors by a company CEO, he discusses the reasons for the poor performance of the company.
In discussing the failures, he cites an "unreliable website and lack of experienced and dedicated management". In another part of the business, he blames the failure on "gross mismanagement of sales." While he was the senior manager responsible for all of these activities, his role is never mentioned.
In another case, the CEO of a company constantly micromanages his employees, blaming them for every real or imagined error, many his own, while, insisting that his company difficulties are the result of not being able to hire "A" employees.
When Andy Grove Was CEO At Intel …
In the 1980's I had the privilege of working at Intel when Andy Grove was CEO. While there have been books written both by and about Andy and the Intel culture; at the bottom line, Grove is the poster child for demonstrating how it is possible to be a tough and effective leader without being an ass.
In part, because he was one of the most honest executives around, about both his own errors and those made by others. Very few executives were as honest about their own mistakes and worked to correct them so rapidly.
How To Build A Culture Of Accountability …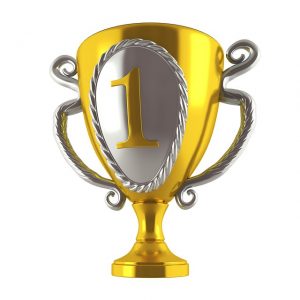 How does one establish and reside in a culture of accountability?
Look to the Wizard of Oz.
Don't get stuck on the yellow brick road

Don't blame others for your own circumstances

Don't wait for wizards to wave their magic wands

And never expect for your problems to disappear.
And by practicing and managing with personal accountability, the label on your particular "trophy" will say a lot more than participant.