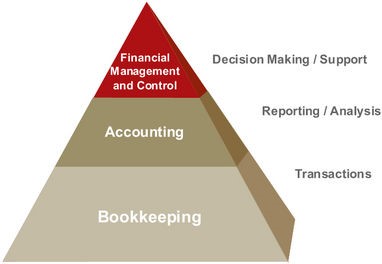 In our practice, we often talk with companies that are seeking investment and/or debt.
Many of these companies have an accounting manager or controller that has been assigned the job of talking with a potential investor or lender.
And many of these conversations do not result in success in the endeavor of acquiring the debt or investment.
Why Money Discussions Fail …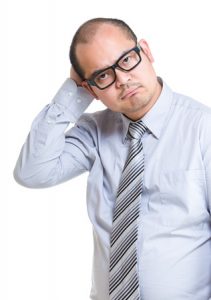 Why is that? Because, all too often, the member of the company is telling the story in accounting terms and the investor/lender is thinking in terms of finance. When we get involved and point this out, we often get a blank look and the response; "I don't understand, what's the difference?"
When we talk about business, the first thing that comes into our mind is money.
Generally, that is the means and end of for-profit entities; to keep earning money. To be able to do that, having the knowledge about the concepts of finance and accounting becomes a necessity to every business person.
How Money Revolves …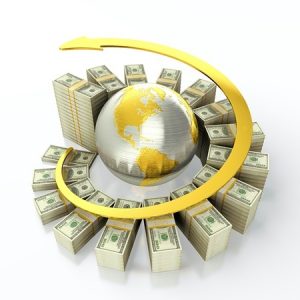 Business people must know how money revolves around the business, how to generate money, where money comes from , how money is used and how to make use best use of the money.
Basically, every business person must know the past, present and future of the business in financial terms.
A common business idea is that Accounting and Finance are the same. Nothing could be further from the truth.
Accounting Is …
Accounting, as defined by the American Institute of Certified Public Accountants is "the art of recording, classifying and summarizing in a significant manner and in terms of money, transactions and events which are, in part at least, of a financial character, and interpreting the results."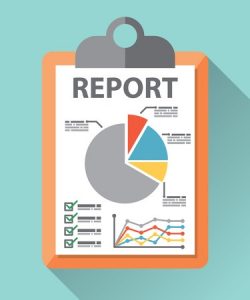 Accounting focuses on compliance and reporting. Operating a business in accordance with the standards of Generally Accepted Accounting Principles, (GAAP) at the very least, assures that the company can comply with most laws.
Without a good accounting function, you could inadvertently violate several laws such as not paying the proper amount of taxes. From a business standpoint, poor accounting can cause the company to have too much or too little inventory, not be efficiently collecting receivables and being out of compliance with loan covenants.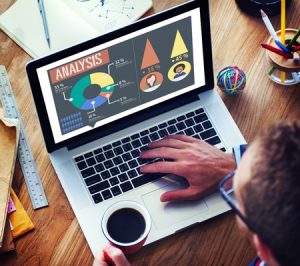 By having a focus on analysis, solid accounting practices provide a means to understand past performance and to learn from it.
By reviewing your company's financial records, you can begin to understand not only where the money went, but what good it did in the long run.
And how much the expenses contributed to the company's growth in both revenue and profits.
Accounting is the function that summarizes the use of money and the value of those uses. This understanding contributes to both the budgeting process and the results of matching income with expenses and adjusting where necessary.
Finance Is …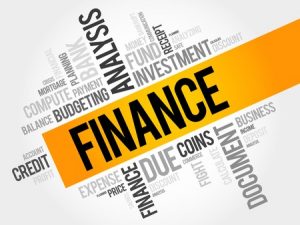 Finance, on the other hand is a broader concept when compared to accounting.
It encompasses accounting, economics, taxation, business laws and other fields contributory to the entire process of acquiring and utilizing funds for the benefit of the business.
Bonneville and Dewey (1945) defined the finance function as consisting of "raising, providing, managing all of the money, capital or funds of any kind to be used in connection with the business".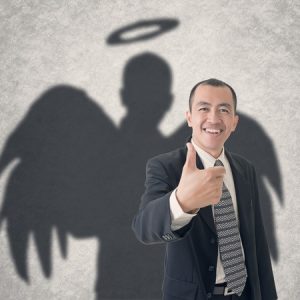 Finance focuses on the acquisition and use of money.
Capital, whether investment or debt is the lifeblood of the company. Areas such as trade finance, letters of credit, bank loans and business investment all require expertise in finance.
A successful business person must manage these efforts which occur before, rather than after the fact as in accounting.
Financing is making sure that the business has and makes use of the optimum resources needed to operate the business going forward.
Where Accounting & Finance Meet …
So where do the two functions come together?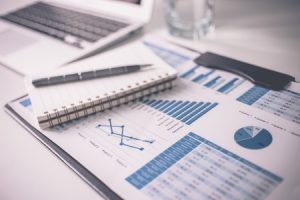 In the financial statements of the business. Finance decisions always lead to accounting events. The outcome of those decisions is always recorded and thus, form part of the accounting process because they affect the financial status of the company.
All aspects of the company depend on the orderly process of finance and accounting. Capital markets create the money for business. Businesses distribute it and individuals and institutions spend it. Accounting reports on the results of those efforts.
Whether in the process of acquiring money or using it, if you understand which part of the money cycle you are involved with, the conversations with lenders or investors will go smoother.
Revitalization Partners is a Northwest business advisory and restructuring management firm with a demonstrated track record of achieving the best possible outcomes for our clients.
We specialize in improving the operational and financial results of companies and providing hands-on expertise in virtually every circumstance, with a focus on small and mid-market organizations. Whether your requirement is Interim Management, a Business Assessment, Revitalization and Reengineering or Receivership/Bankruptcy Support, we focus on giving you the best resolution in the fastest time with the highest possible return.
Bridge Bank said Wednesday that it launched the Life Sciences Group. The unit will offer customized financial solutions to companies in the life sciences sector, including biotech, medical devices and pharma verticals. The Life Sciences Group will provide term and revolving debt to life sciences companies for a variety of purposes including growth and working capital, refinancing, restructuring, recapitalization, as well as M&A. The group will be led by Robert Lake who was previously an executive director at Oxford Finance LLC. PRESS RELEASE SAN JOSE, CA–(Marketwired – Sep 23, 2015) – Bridge Bank announced today the launch of a new banking group — Life Sciences Group (LSG) — which will offer customized financial solutions to companies operating in the life sciences sector, including within the biotech, medical devices and pharma verticals. The Life Sciences Group will focus on providing term and revolving debt to life sciences companies for a variety of purposes including growth and working capital, refinancing, restructuring, recapitalization, as well as for financing mergers and acquisitions. In addition to providing tailored credit solutions, LSG will offer the full complement of Bridge Bank's financial solutions including treasury management and international banking services. "Life sciences companies often face a unique set of uncertainties," said Thomas A. Sa, executive vice president and head of Bridge Bank's business lines. "With our experience as a leading lender to technology companies who face their own unique challenges, and the addition of Robert Lake and his team's track record, we are well-positioned to help life sciences companies navigate those uncertainties, allowing them to stay focused on the development, approval and growth of their products," added Sa. Based in San Diego and offering financial solutions to companies nationwide, Bridge Bank's Life Sciences Group will be led by Robert Lake, a veteran lender with nearly 20 years of commercial lending experience specializing in venture-backed life sciences, technology and healthcare services companies. Before joining Bridge Bank, Mr. Lake was executive director at Oxford Finance LLC where he managed and assisted in the growth of the firm's portfolio in the western regions of North America. Mr. Lake has also held leadership positions at Silicon Valley Bank, Fifth Third Bank and the American Medical Association. He received his B.A. in Business Administration from Aurora University. "Bridge Bank has built a superior platform and reputation, having banked a portfolio of high-profile tech companies throughout the country," said Robert Lake, senior vice president and head of Bridge Bank's Life Sciences Group. "The opportunity to extend the Bridge Bank brand into the life sciences sector is tremendous, and the synergies across the bank's business lines will represent a true value-add to our life science clients," added Lake. Bridge Bank also recently announced the formation of its Equity Fund Resources group, whose purpose is to develop an eco-system of centralized resources to both private investors and Bridge Bank clients, including life sciences companies. Robert Lake can be reached at rob.lake@bridgebank.com, or by calling 858.523.4686. About Bridge Bank Bridge Bank is a division of Western Alliance Bank, the go-to-bank for business in its growing markets. Bridge Bank was founded in 2001 in Silicon Valley to offer a better way to bank for small-market and middle-market businesses from across many industries, as well as emerging technology companies and the private equity community. Geared to serving both venture-backed and non-venture-backed companies, Bridge Bank offers a broad scope of financial solutions including growth capital, equipment and working capital credit facilities, sustainable energy project finance, venture debt, treasury management, asset-based lending, SBA and commercial real estate loans, ESOP finance and a full line of international products and services. Based in San Jose, Bridge Bank has eight offices in major markets across the country along with Western Alliance Bank's robust national platform of specialized financial services. Western Alliance Bank is the primary subsidiary of Phoenix-based Western Alliance Bancorporation. With more than $10 billion in assets, Western Alliance Bancorporation (NYSE: WAL) is one of the fastest-growing bank holding companies in the U.S. For more information, visit www.bridgebank.com.
See the original post here:
Bridge Bank launches the Life Sciences Group