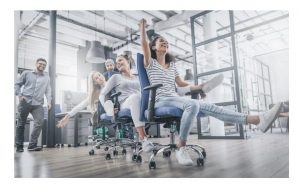 We have many years of experience working with companies and leading the effort to change corporate cultures.
Over the years, we have learned that there is a direct correlation between the culture of a company and its operating performance and related profitability.
Our experience confirms the well known theory that positive corporate cultures are an integral part of improving performance of a company.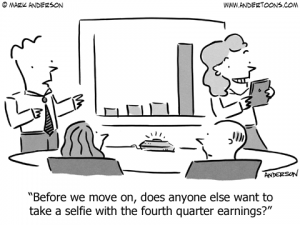 In fact, a Deloitte research study, reveals that 94% of executives and 88% of employees believe a distinct corporate culture is important to a business' success.
Deloitte's survey also found that there is a strong correlation between employees who claim to feel happy and valued at work and those who say their company has a strong culture.
SOME IMPRESSIVE METRICS …
Research conducted by Queen's University in Ontario, Canada, shows that companies with an engaged culture experience a number of positive attributes including: a 65% increase in share-price, 26% less employee turnover, 100% more unsolicited employment applications, 20% less absenteeism, 15% greater employee productivity and 30% greater customer satisfaction levels.
While the research confirms our experience, it's helpful to review several real-world cases where we have managed a change in corporate culture.
REAL WORLD CASES …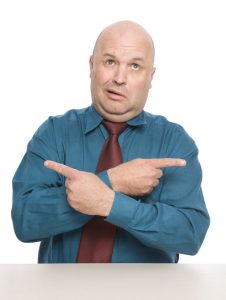 In one situation, we were asked to step into the CEO role of a company that lacked leadership. The former CEO was a very inexperienced leader and managed by committee.
The strongest personality of the group made most of the decisions solely based on what was good for that individual.
The individual had a dominant personality and demanded that the company's personnel spend time on his projects, regardless of the impact on managers in other areas of the company.
He browbeat any employee that did not meet his ever-changing demands. A culture of fear was dominant throughout the company.
Given that the dominant individual produced a significant portion of the company's revenue, there was fear of confronting the individual as he might leave the company and as a result, revenue would decline.
OUR TASK WAS TO …
Our task was to address the issues and make the necessary changes to improve culture and the profitability of the company.
As part of this process, we addressed the culture issue head on, outlined our expectations and created a culture of accountability with the management team and the company.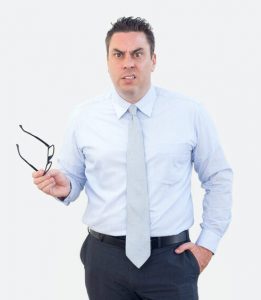 During the first few months of our tenure, we worked with the management team and employees to set objectives, reinforce positive behavior and continued to address situations where negative behavior was observed.
As part of that process, the dominant individual was terminated based on continued negative behavior.
This event was the confirmation that employees needed to really understand that the culture had changed.
The company is now running much more smoothly, is on the way to improved profitability, and has attracted a number of highly qualified new employees that are integral to its growth strategy.
A DIFFERENT SITUATION …
In a different situation, we were asked to step into the CEO role of a large international company that had experienced several years of profit decline.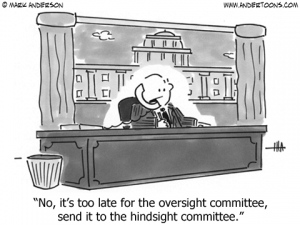 The company was managed by a group of individuals with no designated leader. The group was responsible for making day to day operating decisions, however they were only made by committee.
In other words, if the group could not reach a consensus, a decision was kicked down the road. As a result, it was difficult to makes changes to the business, since no one could completely agree on what needed to be done.
The decisions that were made, were driven by individuals that lacked perspective of what impact they might have on the entire company.
The end result of this process was that important changes were never made, and the company's fragmented management approach was driven down to all levels of the company.
AGAIN, OUR TASK WAS TO …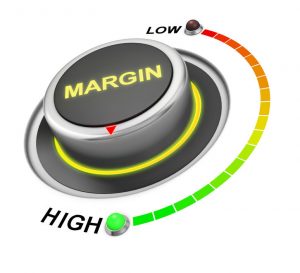 Again, our task was to change the culture of the company in a manner that would bring unity and improve profitability.
Upon taking the leadership role, we quickly assessed the strengths and weaknesses of the company, outlined and communicated a clear set of objectives and timeline throughout the company.
A new compensation program was established to reward managers in every area of the company, if the company as a whole achieved its objectives. During the process we met frequently with each area of the company reinforcing the objectives and assessing progress.
A major cultural change was working with managers below the executive ranks and reinforcing the fact that we wanted the company to work together to change the culture and to accomplish its objectives.
The final result was that the objectives were accomplished earlier than was expected, the company significantly improved profitability and the management team, for the first time, received bonuses for their contribution to the effort.
CRITICAL STEPS …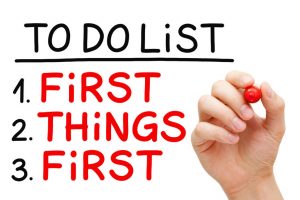 Changing the culture of a company is hard work. In many cases a disruptive culture had been in place for a long time.
Clearly communicating the changes that must be made, involving the entire company as part of the process, and rewarding the group when objectives are accomplished, are critical parts of the process.
There are many examples where corporate cultures have been changed, however, there are many more examples where companies have not successfully addressed these issues.
In those situations, the company puts their existence at risk, not only for the employees, but also for the shareholders and/or family members who have a significant share of their wealth invested in the company.
Revitalization Partners specializes in improving the operational and financial results of companies and providing hands-on expertise in virtually every circumstance, with a focus on small and mid-market organizations. Whether your requirement is Interim Management, a Business Assessment, Revitalization and Reengineering or Receivership/Bankruptcy Support, we focus on giving you the best resolution in the fastest time with the highest possible return.

Welcome to the first blog of 2017.
We hope all of you had a Happy Holiday season and are looking forward to the New Year with hopes and expectations for the success of your business or practice.
As you may know, if you are a reader, at Revitalization Partners we write about business and financial practices that we experience in our practice. We are careful to not reveal our sources or the companies we write about.
A Lesson For Everyone …
But as we kick off the New Year, and this blog is a bit more personal and I believe has a lesson for everyone who has an ongoing business or practice, I have decided to reveal the name of the organization.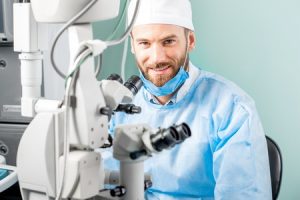 It is important to note that the company has no connection in any way with Revitalization Partners, but is written from the standpoint of one of the Principals.
In December, 2016, I was told that I needed cataract surgery in both eyes. After a false start, I finally selected Pacific Cataract and laser Institute. This practice has 17 locations throughout the Pacific Northwest in several states. They claim to have a very successful track record having done almost 500,000 cases.
To put everyone at ease, the surgery went fine and my vision is exactly what I expected. This is about my experience getting there and the importance of the management of culture in an ongoing business.
I had scheduled two dates for the surgery, December 27th and January 16th, both in Bellingham, WA.
The Surgery …
The first surgery was exactly as expected. The staff were extremely friendly, they took several measurements of my eyes and prepared me for the nerve block of my eye which involves numbing drops in my eye and then an injection to block the optic nerve. I held a complete conversation with the doctor while the surgery was going on and ten minutes later I was walking out of the facility.
When returning on December 28th for a checkup, the scheduler told me that they had opened another surgery day for January 5th and I moved up my second surgery. It was then that things began differing from my initial experience.
The Place Was Packed …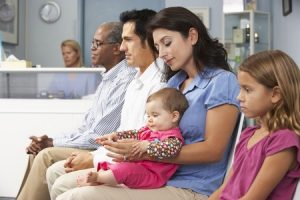 The evening before surgery, I received a call asking me if I could come in earlier for my procedure. I explained that we were taking a ferry but I would try and get there about 1.5 hours earlier. When we arrived at 11 am, the place was packed.
Everyone was in a rush. The nurses were running around putting drops in patients eyes to prepare them for the injection, there was some debate about who had what drop.
One of the nurses commented that they were "compressing" the surgical schedule so they could get back to Chehalis. It turns out that the company flies their surgical teams around on a nine-passenger jet from site to site.
Thursday Was Their Friday …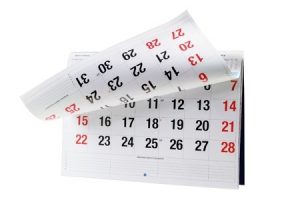 Thursday was their Friday as there are no surgeries done on Fridays due to lack of next day follow up. The nurse stated that they'd be "on the plane between one and two in the afternoon".
Unlike the first experience, where the anesthesia was done slowly and patiently, this was a rush with no effort to make sure that it was not painful or I was comfortable.
When I got into surgery, the surgeon was also in a rush. In fact, he was in so much of a rush that he made no effort to slow down even after I told him repeatedly that the headrest was digging into the back of my neck.
The Doctor Wanted To Know …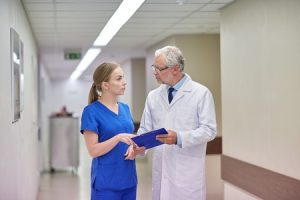 While the surgical nurses did try to figure out how to adjust the chair, once the doctor came into the room, he wanted to "get going." He also asked the surgical nurse how long my last surgery took. It appeared that he was concerned that this was taking longer.
At the end, he said the surgery went fine and rushed out of the room. The entire process was an assembly line without the robots. Robots never get in a hurry.
When I went back the next morning, it was determined that the surgery was fine and my vision would be as expected. However, this eye looks like I had been in a fight with a very large kangaroo and lost. Had this been my first experience I would never have gone back there and given it was my last, it would be hard to recommend them to anyone despite the successful surgery. Why? Because they had set an expectation and badly failed to meet it.
What's The Lesson Here?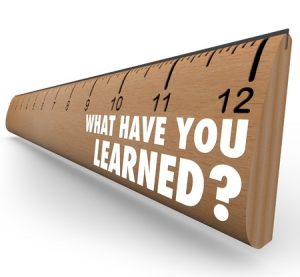 What's the lesson here? If you are a business owner or practitioner, you begin your business with the best intentions. I recently bought a new product where it states on the box from the owner: "I believe we have the best customer service on the planet." And perhaps he does. Today.
Company culture, from a customers or client standpoint, is that which you purport to deliver. We do not expect to get the same quality or service from a fast food restaurant as from a fine dining location. In fact, the fast food company's offer is low cost, reasonable quality food, quickly, at a low price.
The fine dining establishment offers a high-quality atmosphere with the finest of foods and service. Often price is not a factor. Services such as concierge medicine offer high quality medicine with as little impact on the client's time as possible. Can you imagine, after making that offer, if the actual experience was that of a hospital emergency room?
As A Company Grows …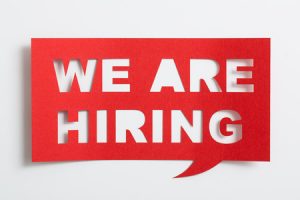 But as a company or practice grows, the successful entrepreneur must begin hiring people.
And hopefully they are careful to make certain that those people understand the culture of the company and operate to maintain that culture which has been responsible for the growth of the company.
And as the company experiences additional success, those people hire more people and one day, the culture begins to break down and "getting on the plane early" becomes more important than the culture of care of the customer or client.
This phenomenon is often seen where an entrepreneurial manager sells their successful company. Recovering costs or increased profits often becomes more important than service and customer satisfaction.
Managing A Growing Enterprise?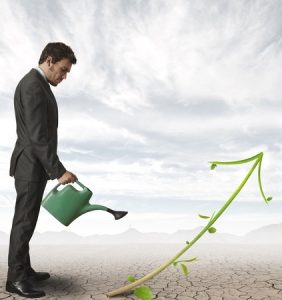 If you are managing a growing company or practice, how do you deal with a breakdown of culture? Be active.
Call into your own customer service department, have a "secret shopper" try and make a return.
Continuously check up on your culture and keep checking.
Your goal is to meet the expectations that you have set for your clients or customers.
And if in a practice, never be in a hurry with a client to get on the golf course, or the airplane.
Revitalization Partners is a Northwest business advisory and restructuring management firm with a demonstrated track record of achieving the best possible outcomes for our clients.
We specialize in improving the operational and financial results of companies and providing hands-on expertise in virtually every circumstance, with a focus on small and mid-market organizations. Whether your requirement is Interim Management, a Business Assessment, Revitalization and Reengineering or Receivership/Bankruptcy Support, we focus on giving you the best resolution in the fastest time with the highest possible return.