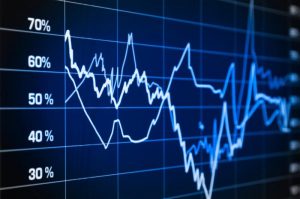 Most people think of a turnaround as the last resort for a company.
Everything needs fixing.
Nothing is sure except the need to recover.
The experience is intense and management is always glad when the turnaround specialist has completed their work and the assignment is over.
Paragraph space
Not Just For Companies In Trouble …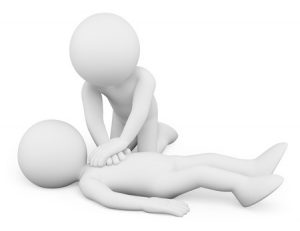 But, as we often see as turnaround specialists, the lessons of the benefits aren't limited to companies in trouble.
Turnaround opportunities existing everywhere; in retail stores, product lines, corporate divisions and subsidiaries, as well as both large and small companies.
It today's world, you have to earn the right to compete every day, day after day. And the basics that help you do that are the very same skills that we use to bring a company back to life.
No One Is Really "Safe" …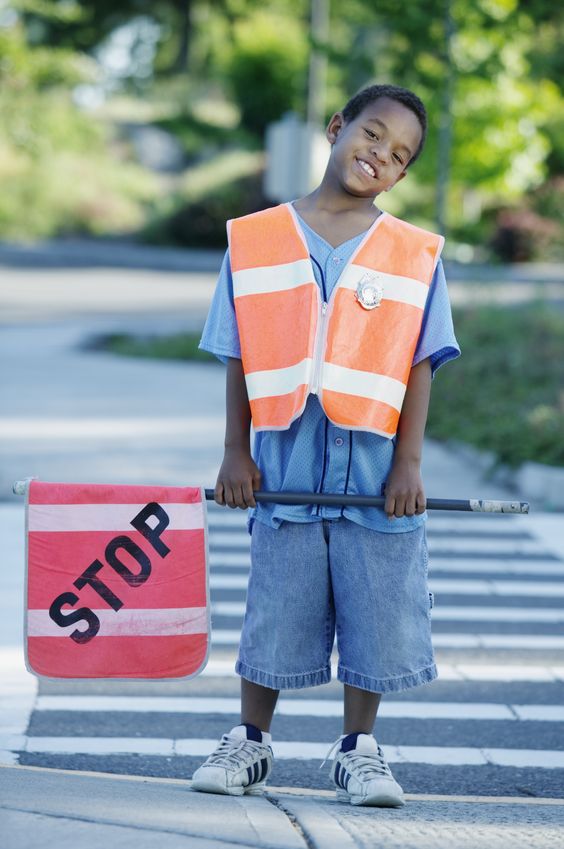 Interestingly, the cause, prevention and cure of a turnaround are closely related. The steps are no longer special cases, ranging in companies from major banks to technology to, more recently, significant retail companies.
None of these companies are small nor do they come from the oil, steel or smokestack industries that have been in trouble before.
Rather it seems in today's rapidly changing environment, no one is safe. High-tech, low-tech, manufacturing, service, retail, large and small enterprises are experiencing difficulty. Why is this happening? Especially now as interest rates remain low at the same time the ability to borrow is tightening.
Most managers find it hard to grasp the central role of cash. Nothing is more important to successful growth, sustainability, or a successful turnaround than cash. And, cash is more important to managers in stable situations since any erosion in a comfortable cash position can quickly dump an otherwise untroubled company into near bankruptcy.
The Importance Of Operating Cash …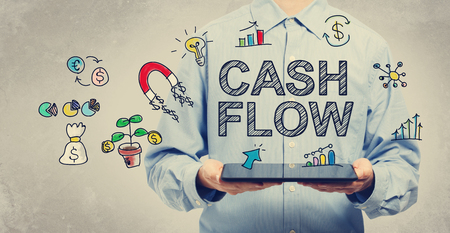 Many companies, especially smaller ones, do not make cash projections except when it is time to renew their lines of credit.
But those CEO's that recognize the importance of operating cash not only create cash projections, but ask tough questions of those creating them.
Are there any orders or contracts that are not in the projection? Are sales on plan? What's the financial condition of our biggest customers? Are they paying on time?
Adequate Working Capital, "But" …
In addition to imposing stringent controls on capital and operating expenses, a turnaround specialist nearly always squeezes large amounts of cash from accounts receivable, inventory and accounts payable, thus reducing reliance on banks that, given more stringent rules, may not make reliable partners.
Reliable or not, banks and other sources of debt cannot be use casually. In almost every case, it is debt that pulls the string on a troubled company and its management.
Surprisingly, a large number of company under stress have adequate working capital, but it is tied up in inventory and receivables.
Converting this to cash requires a fine balance of managing customers and vendors while not risking the business.
Lip service is easy. Performance, while balancing the variables, is hard and requires experience.
A Bank Can Destabilize A Company …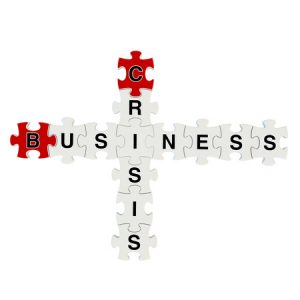 Banks, especially in the world of Dodd-Frank, are very important players in today's environment. In some cases, the lack of understanding of their client company and their nervousness about their relationship with their inspectors and marginally questionable loan portfolios have caused banks to destabilize their customers.
A decent loan, perhaps with a slight stumble, may not get the time and understanding, if the friendly banker has just experienced an unfriendly examination and resulting increase in reserves. Turnaround management works to not only explain what caused the hiccup, but what, when and how it is going to be dealt with before the bank even asks.
Paragraph space
Put Our Experience To Work For You …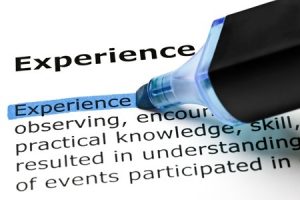 What a company does in the market is separate from what it does to get and stay there.
The best opportunity is to access the experience of the experienced turnaround management to review finely tuned opportunity and problems in the business environment, a significant understanding of the competitive environment, religious attention to cash and cash projections and an organization in close contact with its customers, suppliers and workforce.
Paragraph space
Revitalization Partners is a Northwest business advisory and restructuring management firm with a demonstrated track record of achieving the best possible outcomes for our clients.
We specialize in improving the operational and financial results of companies and providing hands-on expertise in virtually every circumstance, with a focus on small and mid-market organizations. Whether your requirement is Interim Management, a Business Assessment, Revitalization and Reengineering or Receivership/Bankruptcy Support, we focus on giving you the best resolution in the fastest time with the highest possible return.
Business Turnaround
The majority of business turnaround books written about are written by executives who have fixed Fortune 500 companies. These individuals implement a business turnarounds by cutting large numbers of employees, tapping pension funds and getting banks to infuse capital, and selling off assets to raise cash and decrease debt.
However, few small and mid-size companies can make such dramatic business turnarounds changes. These businesses can have a difficult time getting a line of credit from a bank, typically don't have meaningful assets to sell to increase the company's cash position, and can't afford to lay off large numbers of people.
To implement the ten keys in a successful business turnaround, you have to perform the following ten steps.
If you believe that you cannot execute these business turnaround steps in a timely manner, do not hesitate to seek out assistance. There are business turnaround firms such as Revitalization Partners that are focused on working with and helping small and mid sized companies.
BUSINESS TURNAROUND – 10 STEPS TO SUCCESS
Business Turnaround – Step 1: Write business, sales/marketing, and operation plans
Rarely do companies who write and maintain plans on an annual basis get into trouble. Plans chronicle the good and bad of the past and set a vision for the future. Investors, management, and employees all need to know what the company's future plans are so they can avoid the need for a business turnaround. They need to see where they fit in, how they can help, and to share suggestions based on their expertise that will help the company succeed.
Business Turnaround – Step 2: Meet with key personnel and a board of directors or advisors
You must get the key people in the business together to have a no-holds-barred discussion on how to fix the company through a business turnaround. Don't go into the meeting without a plan of your own. People lose confidence in leaders who lack a plan and vision for their business turnaround. The key in this type of meeting is to be self-assured, open-minded, and flexible.
Business Turnaround – Step 3: Revise plans
After listening to key executives in the business, revise and ask key executives to review the plans a second time before presenting the business turnaround plan to the board of directors and employees.
Business Turnaround – Step 4: Meet with employees
Have a company meeting, admit that there are things wrong with the business, and discuss how management plans to fix it. Provide employees with a copy of the company business plan and ask for their input. For an established business, this step demonstrates that careful consideration has been given to the development of the business.
Business Turnaround – Step 5: Meet with customers
Rumors of your imminent demise are probably swirling around the business community. Key customers are becoming nervous and some may even be looking for new vendors. Don't stick your head in the sand. Inform your customers about your situation and tell them how you plan to implement a business turnaround. Be reassuring, but not deceitful.
Business Turnaround – Step 6: Meet with vendors
Company vendors get very nervous when they hear "on the street" that one of their customers is having trouble. Sometimes word travels faster than you can thoughtfully alert the appropriate people about your problem. With that said, you need to develop a prepared statement outlining the problems and how your plan for a business turnaround. You will receive plenty of concerned telephone calls. Respond quickly and thoughtfully to all of them. Make sure they know that you have a plan to execute your business turnaround.
Business Turnaround – Step 7: Contact tax authorities
If you can't pay your local, county, state, and federal taxes, notify the authorities. Tax authorities will work with you. You'll be on much better terms with them than if you fail to pay and have it appear as if you are trying to avoid your obligation.
Business Turnaround – Step 8: Contact your bank
If you have loans or a line of credit, call—don't write—your loan officers and tell them you need to meet in person. Give them the bad news followed by your plan for a business turnaround. Appear confident and reassuring. This is an area where a third party business turnaround specialist can be especially helpful. When a bank knows that they are getting information and plans from an experienced, independent third party, you will often find that they are flexible in allowing you time to work through the problems.
Business Turnaround – Step 9: Keep only employees who are essential to the business
Figure out which employees you can let go without damaging your business. Nobody likes to let people go, but for the business to survive you want to keep only people who are bringing in, making, or servicing sales.
Business Turnaround – Step 10: Cut unnecessary costs
Make a list of all your expenses and eliminate what you don't need. You need to buy time in order to fix your problems, and cutting expenses is a good way to buy "financial" time.
A Business Turnaround is not only possible, it's relatively simple if you take the right steps. We are Business Turnaround experts and can help your business return to financial success.