<p></p>
This article was originally authored by Dr Mike Teng (DBA, MBA, BEng) who is the author of best-selling book, "Corporate Turnaround: Nursing a Sick Company back to Health." He is often referred to as the "Turnaround CEO in Asia". It has been adopted for use in the United States by Revitalization Partners.
Panaceas for Corporate Recovery – Proper Treatment
Companies do fall sick and die; However, there are panaceas that can turn a critically ill organization around into a healthy one. Proper treatment is necessary as the remedies can sometimes be worse than the disease.
PRINCIPLE 1: TO TREAT THE SYMPTOMS, KNOW YOUR COMPETITORS AND CUSTOMERS. TO ELIMINATE THE ROOT CAUSE, KNOW THE MARKET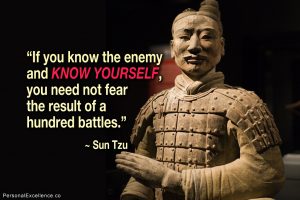 Sun Tzu, the strategist in The Art of War said: "If you know yourself and the enemy, you need not fear the result of a hundred battles." Though it is important to know your competition, one should not do so at the expense of neglecting one's customers.
Merely knowing the competitor is equivalent to a person driving a car and constantly looking out for the competitor's car at his side. He is so pre-occupied with the competitor that he fails to look at the road ahead and may run into hazards.
Knowing only the customer's present needs is also merely treating the symptom and not the ailment. Today's customers are more demanding – they want more of those things they value. If they value cheaper prices, they want even lower ones. If they value convenience or speed at the time of purchase, they want it even easier or faster. Hence, companies' efforts may yield temporary results if they only deliver what the customers want now. These attempts may not sustain the company's long-term growth, as they are unable to optimize on profitability, resource allocation and opportunities.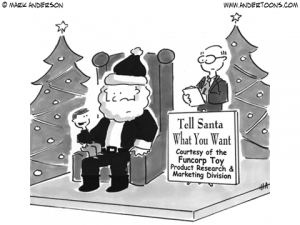 To insure a successful business and continued long-term growth, companies must strive to drive the market. They need to pre-empt both the customers' and competitors' present and future developments. 3M's Post It notes, which nobody had asked for previously, are now one of the most commonly used office products. Microsoft's operating software, Windows, came not from responding to customers' demands or competitive threat, but from anticipating their needs. The 1980 launch of CNN by Ted Turner was ridiculed by TV veterans CBS, NBC and ABC. They failed to tap a niche that no one had yet asked for: a 24-hour news service. Other great innovations of our time including the personal computer, jet airplanes and the Internet were created without any customers or competitors in sight. Therefore, one has to understand the market, otherwise it may destroy you.
Principle 2: A SICK COMPANY NEEDS TO UNDERGO SURGERY, RESUSCITATION AND NURSING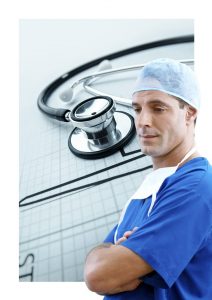 There are many companies falling sick due to corporate diseases such as global economic recession, rapid changes brought about by globalization, terrorist attacks and incompetent management. When a company falls sick, it needs to undergo the three phases of corporate turnaround, namely:
Phase 1: Surgery: To restructure the troubled organization to face the harsh new reality and quickly improve its cash flow.

Phase 2: Resuscitation: To revitalize the business so as to increase its sales revenue and profits.

Phase 3: Nursing: To rehabilitate a strong and healthy corporate immune system or culture in order to sustain long-term growth.
For complete corporate recovery, it is important to finish the full course of antibiotics prescribed in all the three phases. Restructuring alone is not good enough.   As the doctor said: "The surgery was successful, but the patient died."
Without the resuscitation and nursing phases, it is like merely upgrading a cancer-stricken patient to another ward in the hospital – it does not cure the disease.  Building a strong and healthy company takes a long time – it is not a one-time inoculation. It is like taking vitamin pills every day for the rest of your life in order to build a strong corporate culture which can manage change.
PRINCIPLE 3: RESTRUCTURING EXERCISE REQUIRES THE SURGEON'S SKILLS AND CALLS FOR THE 4Cs: COMMUNICATION, CONCENTRATION, COST CONTROL AND CASH FLOW IMPROVEMENT
Restructuring is not a slash-and-burn exercise, but one that calls for the surgeon's skills. It does not require the use of a machete or knife but the surgeon's scalpel. During a restructuring exercise, remember the 4Cs.
Communication: The manager needs to personally communicate with the staff; not delegate this important activity; just as a doctor does not delegate to a nurse the task of briefing the patient about his ailment and treatment. You need to communicate the restructuring plans truthfully. People are not against bad news per se but they want to see quick results.

Concentration

: The surgeon operates on only one patient at a time. Similarly, the sick company needs to concentrate on its core competence. In bad times, you need to concentrate even more as resources are scarce. If possible, divest non-core businesses.

Cost control:

Cut costs to the bone without injuring the muscles and organs. If circumstances permit, amputate non-profitable businesses rather than try to bandage and apply stitches.

Cash flow improvement

: Cash flow is your life blood. Slipping into losses may give you a headache, but a sudden shortfall in cash flow will cause an immediate massive migraine. Try to create internal liquidity by cutting inventory, purchases, perks, credit to customers, outstanding debt and related items without damaging the basic structure of the company.
PRINCIPLE 4: JUST AS THE SURGEON OPERATES ON ONLY ONE PATIENT AT A TIME, SO A SICK COMPANY NEEDS TO CONCENTRATE ON ITS CORE COMPETENCE
During the turnaround phase when the company is on the brink of bankruptcy, there are time and resource constraints. The company needs to concentrate all its resources on doing a few major things right. You should have a laser-sharp focus just as a surgeon focuses on only one operative field during surgery. If you are a patient, you will be worried if your surgeon operates on you and another patient simultaneously.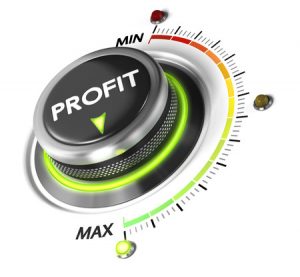 Similarly, an ailing company needs to concentrate only on its core competence and try to rid itself of businesses that do not help the bottom line or immediately improve its cash flow. In such a critical situation, you often can succeed at a far lower cost by ensuring that you do a better job with the businesses and skills you already have.
In order to release resources for its core business, the ailing company has to divest any unprofitable or non-related businesses. Quite often, in their bid to bolster sales performance, troubled companies clinch lots of sales contracts that have poor profit margins. This is tantamount to buying sales which often turn into subsequent financial losses. Such a scenario is equivalent to having a lot of sizzle but no steak.
It is better to amputate all loss-making ventures and unprofitable sales whenever possible. According to the standard surgical procedure, if there is pus, get it out. In fact, the famous Chinese military strategist Sun Tzu believed in the principle of concentration to fight a war. He said: "The strength of an army does not depend on large forces. Do not advance relying on sheer numbers. Rather, one must concentrate one's forces and anticipate correctly the movement of the enemy in order to capture him."
PRINCIPLE 5: COST CONTROL IS AN IMPORTANT ANTIDOTE OR EFFECTIVE REMEDY TO ADMINISTER IN DESPERATE TURNAROUND SITUATIONS.
Unnecessary cost is always your number one enemy. You must attack it by justifying and challenging every expense that you incur. Whether your company is in trouble or not, cost will kill you even if you come up with better products. If your cost to make something is your competitor's selling price, you cannot stay in business for long.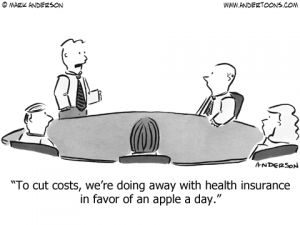 Any first-year business student knows how to cut costs. The key here is how the costs can be cut to restore financial health in the short term without hurting the ailing company in the long term. The turnaround manager should discuss the relevant details with the respective department managers, soliciting their advice as this can improve remarkably the chances for full co-operation and success.
Sometimes, staff can offer valuable suggestions to save time or money or both for the company. Remember, this is not the time to create unnecessary stress by finger pointing. The key is to foster a cohesive environment for problem-solving, establish solidarity and put everybody's self-interest to work for future gains.
Sometimes, cost reduction can be achieved through streamlining procedures and operations. Through this, duplication and inefficient methodologies can be pared down to a minimum. In some instances, similar or more superior results are achieved through outsourcing.
Outsourcing provides you with the advantage of being able to focus on those areas that are vital to the company's operations, instead of being distracted by things that have little impact on the company's success. People-related expenses can be reduced remarkably through cross-fertilization of multi-disciplinary skills. Productivity can be improved by deploying staff to perform high value-added duties. Remember, every cent of cost saved or cut goes right into the bottom line.
PRINCIPLE 6: DOWNSIZING IS LIKE AMPUTATING A PART OF ONE'S BODY, CREATING SIDE EFFECTS
Downsizing is like an amputation which removes part of one's body but creates side effects such as low staff morale and bad reputation. It is not the only remedy available to managers to improve a company's performance. Other remedies include increasing sales revenue and non-personnel cost control measures.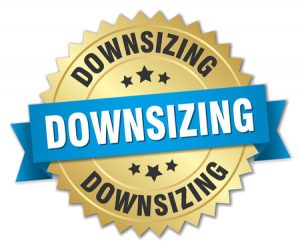 There is no problem in removing the corporate fats, dysfunctional personnel or cancerous tumors in the company. The problem with one-size-fits-all downsizing is that good people also get fired in the process. In some instances, 'corporate genocide' or the deliberate extermination of a healthy business is often committed in the name of maximizing shareholders' returns. However, in some instances, downsizing is inevitable.
But one has to carefully manage the aftermath of the downsizing exercise. As the saying goes: "Even rats will desert a sinking ship." Hemorrhage or the exodus of good caliber staff may take place and deal quick and severe blows to the company's vital organs. The ailing company is unable to attract good caliber staff to replace those who have left, since its reputation in the marketplace is tarnished.
You must try to win over the trust of the existing staff after a downsizing exercise. Silence is not golden. Communicate to the staff the reasons for this exercise and the plans to execute the corporate recovery. Be humane in treating the people to be fired. The golden rule in a downsizing exercise is: 'Do not do unto others that which you do not want done to yourself'. For one day, you may be the person to be fired.