Firm's Principals Now Offer Capital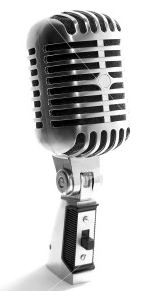 Press Release
Seattle, WA – November 30, 2009 – Veteran turn around professionals Alan Davis and Bill Lawrence of Revitalization Partners received an initial $50 million pledge of capital to be invested in distressed or capital constrained middle market companies throughout the Pacific Northwest and British Columbia.
The new venture, Revitalization Capital Partners will be managed by Davis and Lawrence and is backed by a well known West Coast private equity firm with two decades of experience in the distressed markets.
Their goal is to work with established companies and quality management who find themselves cash constrained or in need of a capital partner to support a distressed strategic acquisition.
The Fund is designed to be flexible in the transactions it undertakes, provide rapid response, and commit patient capital. Company situations may include:
Rescue financing for capital constrained companies unable to access traditional  capital sources
            Preferred Equity
            Term Loans
            Convertible or Mezzanine Debt
Companies burdened by overleveraged balance sheets and facing complex business or structural issues

Companies orphaned divisions or tired private equity sponsors

Secondary Purchases of distressed debt securities such as bank loans and mezzanine debt

Acquisitions pursuant to 363 sales

Bridge Financing

DIP Financings
Transaction sizes range from $10 – $25 million although both smaller and larger transactions will be considered depending on unique circumstances.
Contact:
Alan Davis: adavis@revitalizationpartners.com      
(206) 914-4107
Bill Lawrence: blawrence@revitalizationpartners.com
(206) 852-3701