United Airlines….Again!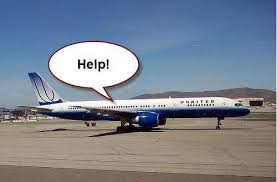 Almost exactly one year ago, we wrote two blogs regarding United Airlines. If you recall, the major episode involved using armed authorities to drag a man off a United flight that he had booked, paid for and was in his seat.
The reason was that United needed four seats to move a flight crew from one city to another.
At the time, the United CEO, Oscar Munoz apologized and indicated that they would put all their customer facing employees through a new training program.
A year later, over the past two weeks, United has done it again. Several times!
A flight attendant forced a women passenger to place a dog, in an approved carrier in the overhead compartment where the dog died during the flight. That was bad enough, but the flight attendant insisted the dog go in the overhead despite the woman and her child screaming that it was a dog.
FOR ALMOST 3 HOURS …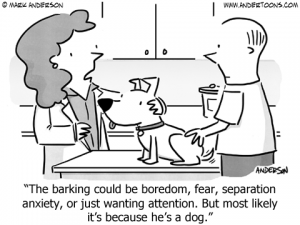 Supposedly, because the woman spoke little or no English, the flight attendant claimed that she did not know it was a dog. Yet, the woman had paid $125 in fees to carry the dog onto the plane and the dog barked and whined in the overhead for almost three hours. 
The airline says that the flight attendant did not understand that there was a dog in the carrier, a story the family and other passengers state is only not true, but given the noise, could not be true. United Airlines says they are "investigating".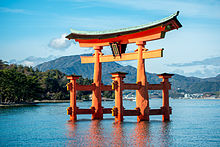 In other incidents, a ten-year-old German Shepherd was sent to Japan when it was supposed to be going to Kansas. In that case United chartered a private jet to fly the dog home at a reported cost of $90,000.
In another case, two days later, a St. Louis bound United flight made an unplanned stop in Ohio because a dog was, once again, on the wrong plane.
CAUSED MORE ANIMAL DEATHS …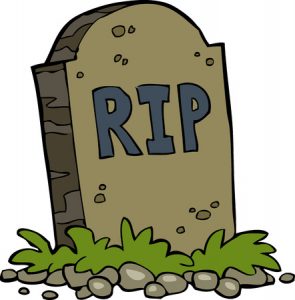 United has caused more deaths of animals than any other airline in the United States. And once again, Mr. Munoz states that thousands of workers will be going through a new training program that will train them to better handle situations based on safety, compassion and efficiency. 
He further stated that "We put our folks in bad places when we give such definitive, specific, concrete, rigid rules that they're not allowed to show a little caring and compassion.
To top all of this off, United tried to bump a passenger off a flight based on her having the lowest priced ticket.
She started tweeting her experience in real time and by the time she was done, her compensation was $10,000. She's probably created a new level of compensation for a flight being overbooked.
STARTS AT THE TOP …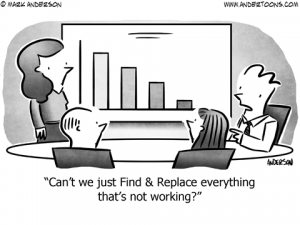 Airline expert George Hobica says the airline's failures start at the top, with CEO Oscar Munoz. It's just a lack of integrity in their leadership," Hobica stated. And a lack of integrity trickles down from the top. The flight attendant who lied about the dog should be terminated immediately. There were enough witnesses to know what happened.
And speaking of witnesses; where were the passengers when this flight attendant was being "rigid"?  This dog barked for almost three hours while suffocating to death.  
Have we become so fearful, as a country, of someone with even a little authority that we cannot speak up. It makes a mockery of the term "See something; say something". How about: "Say something, get kicked off a flight"?
The animosity between management and employees became more clear earlier this month, when the company briefly replaced quarterly, performance-based bonuses with a lottery that would hand out a smaller number of larger bonuses – and tried to frame it as a positive development. After a weekend of employee outrage and negative press, the company halted the change to "consider the right way to move ahead."
MORALE ISN'T GOOD ….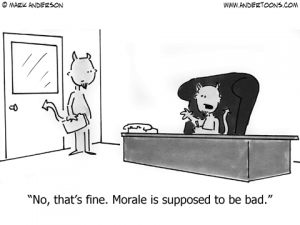 In March, the airline introduced "core4," a new training program for employees who interact with customers. The program was designed to improve their efficiency and prevent customer service issues from escalating into scandals. Wasn't this the training that was promised a year ago?
"Morale isn't good," a United employee told Inc.
"There's so much bad blood after the lottery bonus scandal. Everyone is wondering how they could even suggest something like that. And we still don't know whether they're going to take our bonuses away anyway.".
"An underpaid and overworked staff will be unhappy, and they'll take it out on customers." Hobica said. "It needs to be fixed, or it will get worse." Something that those who own and manage companies should remember.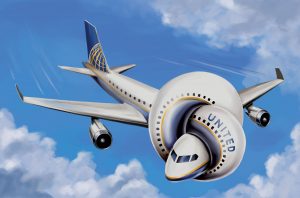 This is a disastrous outcome for United, because not only has it lost control over the narratives; (which it was never going to have) but it has it leaned into it in a way that reinforces every single previous stereotype the public has of airlines, not only has it fed into the current fascination with the arbitrary exercise of power – but it has shifted all of these narratives onto itself.
United has now become the living embodiment of everything godawful about air travel.
AN ORWELLIAN HELLSCAPE …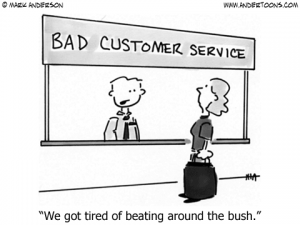 It didn't have to be this way. But recovering now may be too little too late; United doesn't simply need to make this situation right – it must rectify the larger systemic issues which make air travelers feel as though they are potentially navigating an Orwellian hellscape every time they need to get on a United flight.
In other words, it needs to transform "come fly the friendly skies" from a slogan into a value statement – and then bring it to life in its day-to-day operations. It has compensated passengers.
But none of that addresses what has become at this point, years of increasingly callous, inhumane service characterized both by reducing capacity while jacking up prices in an ongoing mission to ensure every possible seat is filled and by creating conditions in which people can expect to be treated poorly.
United owns the terrible experience of travel.
Getting out from under that is going to take a lot more than a public apology and the promise of an investigation. It means taking a good hard look at its attitude toward its service and its customers, and the structures it has put in place that perpetuate these situations. It means taking immediate steps, that may cost them short-term profit but generate real, positive goodwill.

And it means that United needs to stop chasing the golden snitch of efficiency to the exclusion of all else. Efficiency will never and can never take the customer experience into account except insofar as it measures the amount of suffering that can be inflicted before one starts losing money.
Maybe then, the Board of Directors will recognize the lack of integrity in management.
Nobody expects United to be a charity, but cramming miserable, resentful people into a sardine can while killing their pets, isn't the only way to make a buck. It's a recipe for disaster that has seemed to reach critical mass, and it's time United got serious about doing better.
We specialize in improving the operational and financial results of companies and providing hands-on expertise in virtually every circumstance, with a focus on small and mid-market organizations.
Whether your requirement is Interim Management, a Business Assessment, Revitalization and Reengineering or Receivership/Bankruptcy Support, we focus on giving you the best resolution in the fastest time with the highest possible return.