Why Do These Things Keep Happening to United Airlines?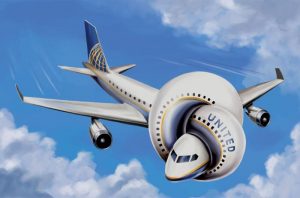 Over the past few weeks, United Airlines has filled the Twittersphere, the Blogosphere and, of course, the regular television news.
Yet, United is only one of many airlines that are flying the world that we hear nothing about on a day to day basis. Why is that?
Where Is Your Focus?
Because, most airlines and other companies that serve the public focus on benefiting their customer, rather than themselves.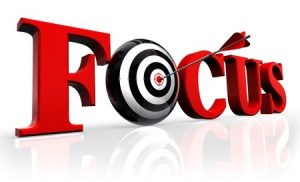 Rather than focusing on the problems caused by the leggings worn by a passenger riding on a free pass, the scorpion falling out of an overhead bin onto a business class customer, and, of course, dragging a seated passenger off a plane, causing significant physical and mental damage, let's look at why these things happen.
Since the buck stops with the Board of Directors, let's start with them. They are measuring the CEO's performance based on United Airlines strategy.
What is that strategy? … "Operational Excellence?".
Focusing On Efficiency …
They, and the management team have become so focused on efficiency, cost cutting and business operations that they have forgotten about customers or anything else that matters.
All that matters are keeping the business operating while trying to keep costs as low as possible.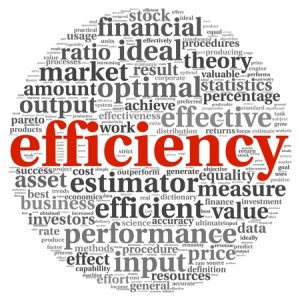 Management, from top to bottom is rewarded for this operational performance while all other metrics are ignored. Including customer satisfaction.
Why else would a company drag a 69-year-old passenger from a flight over his objections?
Why would United employees have the Chicago Aviation Police board the plane and drag him off as if he were a hijacker? And do it again when the passenger, clearly injured, ran back on to the plane.
This was done so that a flight crew that needed to reach its destination could make the flight. In other words, United's front line management chose to not only inconvenience a paying customer, but physically abuse that customer so that the airline would maintain its operating crew schedule.
After The Apology …
After the CEO apologized for "re-accomodating" customers, he was really apologizing to the approximately 3,675 customers bumped in 2016.
But he did not apologize for United employees taking action that led to the physical abuse of a customer. In fact; his "private" email to United employees supported their actions and stated that he stood behind them.
Most of us would not believe this story if it were part of a fictional movie.
How could it be possible for a front line employee to forcibly eject a paying customer already on the plane.
How is it possible that a CEO to be so uncaring as to not focus on a clear horrific lapse in judgment by someone on his management team?
Making It Worse …

Given the situation, every action taken by United management served to make the situation worse. How can a company so large be so mismanaged from top to bottom?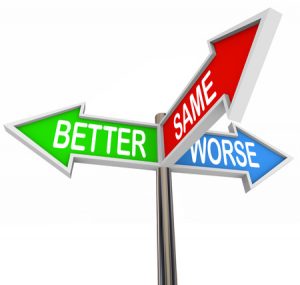 Simple! In "operationally excellent" companies, the focus on low costs is driven by a desire to keep prices low.
The perception among management is that customers only care about price so there is no reason to track anything other than cost and reward performance based on that.
They believe that if they have low prices that customers will be happy, no matter what their experiences.
Not The First Time … 
This is not the first time United has had this kind of problem. In 2009 Canadian musician Dave Carroll became a sensation after producing a series of You Tube videos that chronicled his experience after United baggage handlers destroyed his guitar.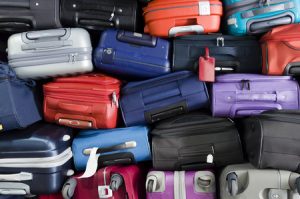 The baggage handlers clearly did not care about his guitar. Nor did the gate agents, the baggage department or the customer service department.
After many, many calls United personnel simply decided Mr. Carroll's broken guitar would not be compensated — even though they broke it — and he should just "get over it."
In 2013, United came in dead last in the Airline Quality Rating. United's response (as was detailed in a 2013 Forbes article) was simply that "they did not care."   Quite literally, lowering cost was more important that being dead last in customer satisfaction.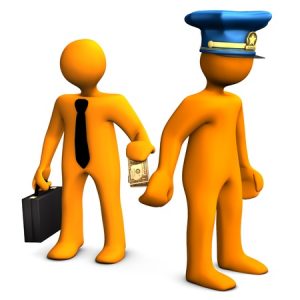 In 2016, United fired its CEO after discovering he was bribing government officials to obtain favorable treatment at New Jersey and New York airports.
The pressure to lower cost in the "operationally excellent" strategy was so paramount that judgement falters not only at low levels, but all the way up to the CEO.
United Clearly Needs …  
United clearly needs a cultural change. But will it make one? Given the CEO's reaction to this incident, it appears highly unlikely.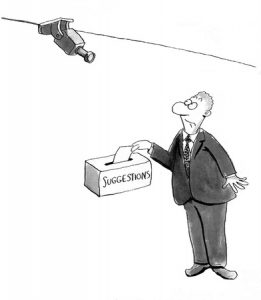 Locked in to viewing his company operationally, Munoz appears to have lost common sense when it comes to customers – and running the business in a way that can lead to long-term profitability.
Herb Kelleher, founder of Southwest Airlines, and Richard Branson, founder of Virgin Airlines, knew there was more to a successful airline than flight schedules and cheap fuel purchases. So far United's leadership has failed to see the obvious.
Do You See The Obvious?

Every company must achieve a balance between "operational excellence" and concern for the customer.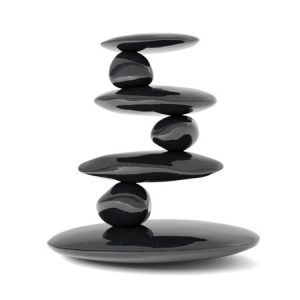 Achieving that balancing act often requires the experience and knowledge to understand how to improve and maintain cost and pricing while maintaining and increasing customer satisfaction.
The result of focusing on one without the other, while not as dramatic or public as United Airlines, may result in a greater business failure.
P.S. … In the couple of days since this has been written, United Airlines continues to make headlines for poor customer service. It's all about following the rules.
Deviating from the rules is frowned upon; employees can face termination for a foul-up, according to people familiar with the matter.
At United, this has helped create a rules-based culture where its 85,000 employees are reluctant to make choices not in the "book," according to former airline executives, current employees and people close to United.
Revitalization Partners is a Northwest business advisory and restructuring management firm with a demonstrated track record of achieving the best possible outcomes for our clients.
We specialize in improving the operational and financial results of companies and providing hands-on expertise in virtually every circumstance, with a focus on small and mid-market organizations.
Whether your requirement is Interim Management, a Business Assessment, Revitalization and Reengineering or Receivership/Bankruptcy Support, we focus on giving you the best resolution in the fastest time with the highest possible return.