The Truth About Tariffs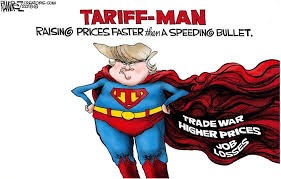 President Donald Trump's escalating tariffs on imports to the United States have begun to amount to serious money – ten billion here, ten billion there which has the potential to impact one of the most resilient economies in American history.
Tariffs have begun taking their toll on one of the successful industries in 2018 – trucking. 
THE TRUCKING DOWNTURN …
Loads on the spot market, in which retailers and manufacturers buy trucking capacity as they need it rather than through a contract, have fallen by a chilling 62.6% in May year over year.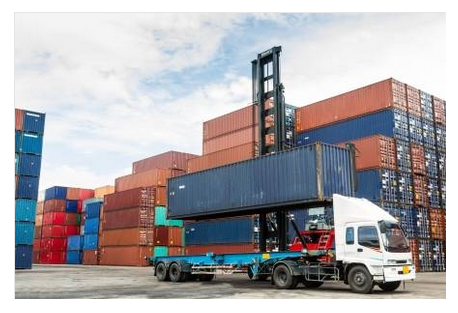 Rates for van loads for independent truckers sank 20% in May, year over year.
While bad weather is to blame for some of this year's trucking downturn, experts have pointed to increasing uncertainty with tariffs. When the tariffs were announced on Chinese goods, international air freight sank to a three-year low.
ONE BILLION PER MONTH …
A study by economists at the Federal Reserve, Princeton University and Columbia have estimated that the Trump trade war is costing US consumers more than one billion per month.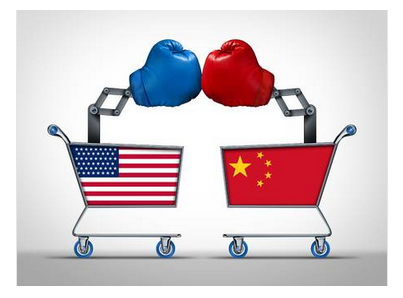 Until now, the economy has largely shrugged off the damage from Trump's trade war. Even as the self-proclaimed "Tariff Man" has piled increasing import taxes, the job market has remained steady with unemployment as low as 3.6%.
But some industries are beginning to feel the effect. In December 2018, new truck orders plunged by 43%. And trucking is just one industry to watch.
A dip in truck orders, for example, is a sign that manufacturers and retailers anticipate that they'll be moving less stuff. That means that they'll be scaling back on producing, selling and other business activities.
The new tariffs on Chinese Goods amount to billions in new taxes; paid by U.S. importers and typically passed on to consumers. For the American consumer, this means higher prices on both necessities and luxuries alike. And, exporters can expect retaliation as China increases their tariffs on American exports.
Tariffs inflict other damage that is harder to measure. They generate uncertainty for American businesses over where to buy supplies, sell goods or open new factories and offices. They can and will rattle investors and undercut consumer and business confidence.
For months, businesses and investors have convinced themselves that the tariffs were only temporary. But as trade negotiations with China collapsed and further tariffs were increased, it began to appear that tariffs were here for the longer term.
NO SWITCH TO "FLIP" …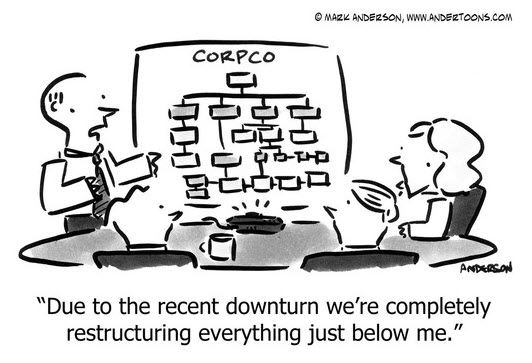 Companies can't just flip a switch and move production to a different factory.
As Chinese retaliation becomes more effective, companies that manufacture in China may switch their sales efforts to increase sales in Europe and Japan.
Jason Furman who served as Chairman of President Obama's Council of Economic Advisors says that "to date, most of Trump's trade war has been too small to have a large aggregate economic impact".
That said, Furman warned that if the Chinese tariffs were extended to almost all products, "We could start to actually see the trade war in jobs, GDP and other aspects of the economy.
NEED PLAN A, B & C …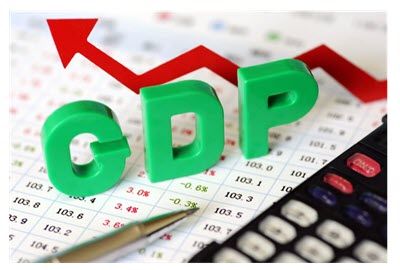 What to do if you are worried about the effect of tariffs on your company?
Take a lesson from Karla Klingner of the holding company Palindromes. "We're having to put together Plan A, Plan B, and Plan C."
Perhaps you should be doing the same for your company.

Revitalization Partners is a Northwest business advisory and restructuring management firm with a demonstrated track record of achieving the best possible outcomes for our clients. And now, we've written a book to help our readers understand the issues facing their businesses. You can find this compilation of our business thoughts at: https://revitalizationpartners.com/we-could-write-a-book/ or on Amazon.
We specialize in improving the operational and financial results of companies and providing hands-on expertise in virtually every circumstance, with a focus on small and mid-market organizations.
Whether your requirement is Interim Management, a Business Assessment, Revitalization and Reengineering or Receivership/Bankruptcy Support, we focus on giving you the best resolution in the fastest time with the highest possible return.