The Real Cost of Chapter 11 Bankruptcy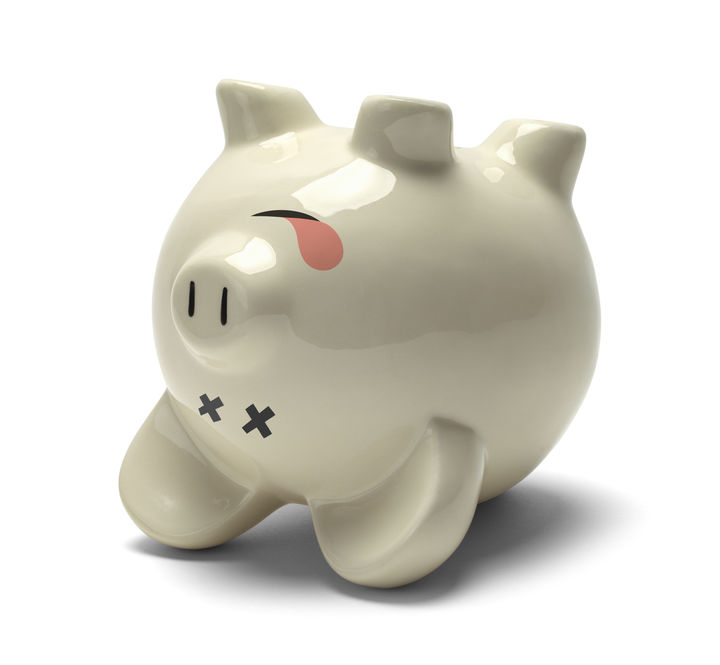 During 2020 Chapter 11 business bankruptcy filings were up 29% over 2019. 
In the second half of 2021, bankruptcy filings are expected to increase dramatically as the economic impact of Covid -19 becomes clearer and as the various stimulus packages come to an end.
The projected increase in bankruptcies means that both lenders and companies will require a laser focus on two key items: Funding Issues for the process and the End Game, which may involve the sale of the company or a liquidation of its assets.
In August 2019, a group of small creditors made an appeal to the court overseeing the Sears Holdings' bankruptcy, to reexamine professional fees that were previously allowed by the court. This was a little less than a year after the company filed its Chapter 11 and several months after the remaining stores were bundled and sold to the company's former CEO.
SIMPLY A "CORPORATE HUSK" …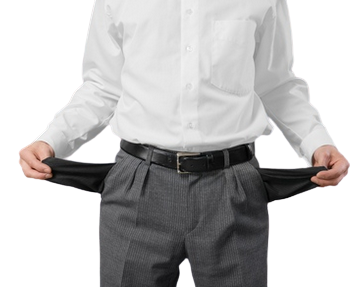 At this point, Sears Holding was simply a corporate husk, a party to litigation and the holder of a massive legal bill. The fees that Sears Holdings owed its lawyers and advisors for the Chapter 11 filing had reached nearly $170 million. Some creditors, which included suppliers, argued that this left Sears Holdings administratively insolvent.
They worried that the company owed more in administrative claims, including both fees to its advisors as well as post-petition payments to vendors, than it could possibly pay. Creditors asked the court to limit how much would be paid to Sears' hired advisors as a way to balance the interests of lawyers and other advisors with creditors "who may be staring down the barrel" of big financial losses.
A HEAVY WIND SPREADING THE FIRE …
I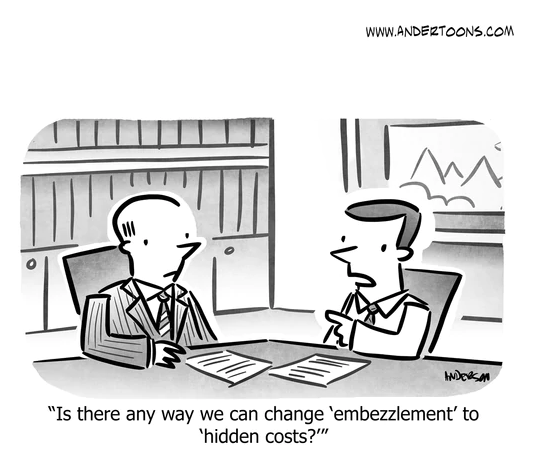 f Chapter 11 expenses are a fire, time and complications are like a heavy wind that can spread them out of control.
There is a hard to miss irony to the formidable expenses piled onto a company going through a legal process meant to protect it from financial implosion.
And yet professional fees paid by the company are also a source of profit for others.
Regardless of the size of the company entering a Chapter 11, the costs of the company's attorneys and advisors are easily exceeded by the cost of attorneys and advisors for the creditors' committee, any secured lenders and often the company's executives themselves.
EXORBITANT LOAN RATES …
In addition to these expenses, finance providers often charge exorbitant rates for bankruptcy loans that have been proven to be remarkably safe from payment defaults. The combination of all these costs places a heavy burden on the company and significantly impacts its ability to successfully emerge from Chapter 11. 
Historically, only 10-12% of Chapter 11 filings are ultimately successful by emerging from Chapter 11 with an approved reorganization.
Not only are companies responsible for the costs for all parties during the Chapter XI process, they are also responsible for their legal and financial costs of preparing to file for bankruptcy paid out prior to file for Chapter XI.
These expenses typically are equal to the costs incurred during the bankruptcy filing, so the total cost is extremely burdensome and frequently makes it impossible to reorganize.
PREPLANNING IS CRITICAL …

Given that difficulty in emerging from Chapter 11, preplanning is critical to minimize the costs incurred during the Chapter 11 process. There are a number of almost fatal problems that could occur if proper pre-planning does not take place, prior to the Chapter 11 filing.
For example, if a solid financial plan is not developed the company may not have the finances to continue to operate. The company needs adequate time to make arrangements for debtor in possession (DIP) financing to manage through the entire process, if required.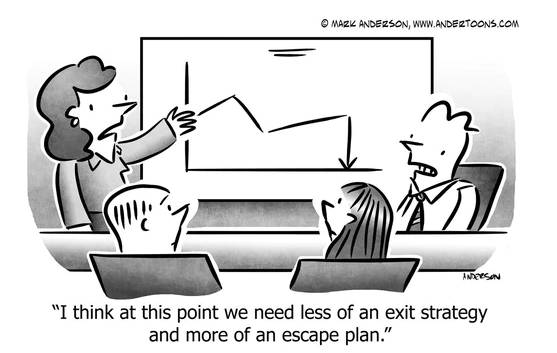 In addition, the 13-week cash flow plan must be sufficient to allow for a delay of accounts receivable payments as well as anticipating that vendors may stop providing credit and insisting on COD payments for critical supplies.
Secured creditors are often asked to fund operations leading up to a Chapter 11 filing in order to assure the possibility of a going concern offer should a sale be necessary. This is often more comfortable for the debtor, but not so for the lender. Absent a substantial equity cushion, a lengthy sales process that results in the identification of a buyer is not in the favor of the lender unless collateral values are increasing.
A BETTER ALTERNATIVE …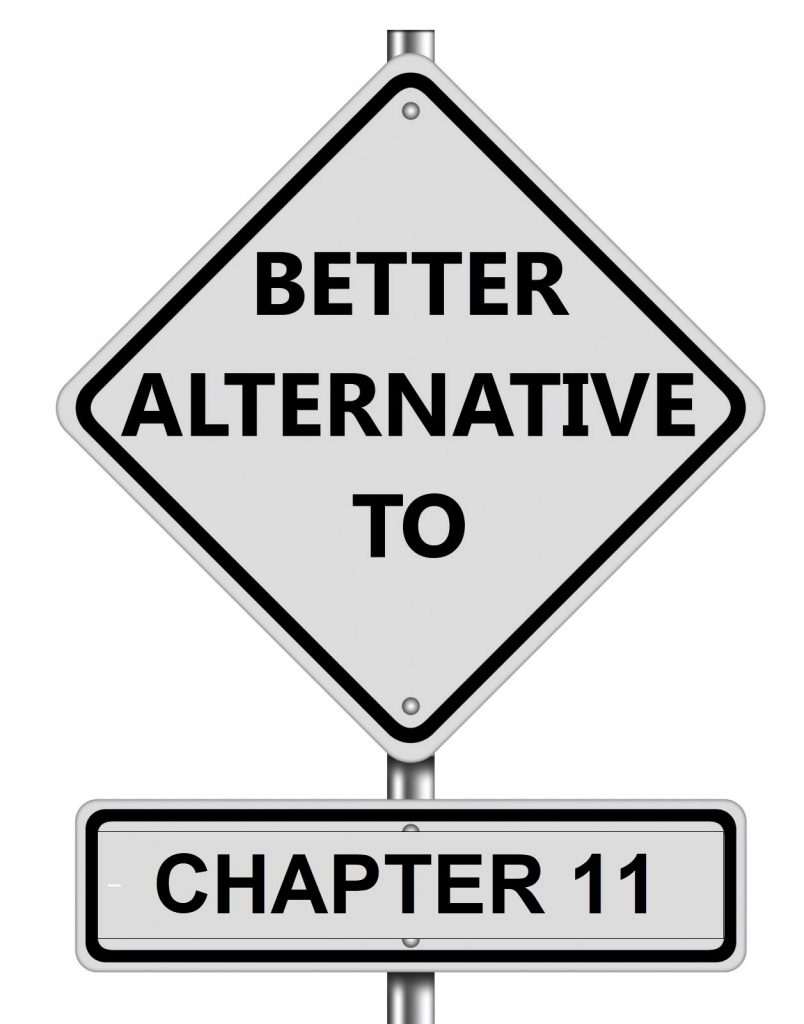 While Chapter 11 provides the greatest opportunity for a creditor to maintain control of their company, the odds of a successful outcome are small, and the costs are high. There are other alternatives such as a Sub-Chapter 5 of the bankruptcy code, providing the company meets certain criteria.
Given that a number of Chapter 11 bankruptcies end in a sale of the company or its assets, a better alternative may be to file for a receivership in a state court.  In the state of Washington and Oregon.
This is the fastest and most cost-effective method of a sale of the assets of a company or as a going concern. It is less costly as the company only pays for their own professional expenses.
Other parties must pay their own expenses, unlike in the bankruptcy process where the company pays everyone's expenses.
Prior to making a decision to enter a Chapter 11, a company should retain both an insolvency attorney and a financial advisor to examine all of the alternatives.
As those who have experienced unsuccessful Chapter 11 filings have found, it's often easy to get in and difficult or impossible to get out.

Revitalization Partners specializes in improving the operational and financial results of companies and providing hands-on expertise in virtually every circumstance, with a focus on small and mid-market organizations. Whether your requirement is Interim Management, a Business Assessment, Revitalization and Reengineering or Receivership/Bankruptcy Support, we focus on giving you the best resolution in the fastest time with the highest possible return.