Hiring the Wrong Person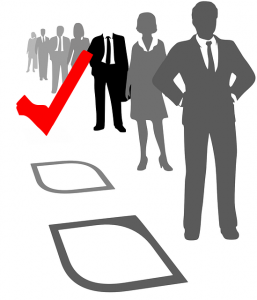 A recent article in the New York Times and republished in Seattle outlined the trials and tribulations of Yahoo CEO Marissa Mayer.
Hired in 2012, Mayer came from Google where she was known as a brilliant product person and at one point in her career had management responsibility for Google's search engine, it's major product.
There were negatives to Mayer's career at Google, namely questions regarding her people skills. A number of key Google executives either refused to work with her or resigned, leading to her reassignment as executive responsible for Google Maps.
Despite Mayer having no operational CEO or financial management experience, and having worked for Google, a single company, since college graduation, she was deemed qualified to serve as CEO of Yahoo, an Internet company badly in need of restructuring and turnaround.
Despite Spending Millions …
Today, despite spending tens of millions of dollars on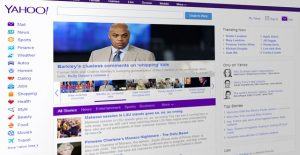 the effort, the Yahoo turnaround is considered a failure.  Acquisitions have not produced growth, the best employees have left and are continuing to leave.
Mayer has had to provide hefty retention packages to prevent key employees from taking other positions.  And, some employees now refer to her as "Evita" an illusion to Eva Peron, the former first lady of Argentina, whose ego and lust for power and wealth were outlined in a play of the same name.
Never Hire A ….
Years ago, when being number one in the computer industry was defined by these three letters, "IBM", it was said that a company should never hire an IBM'er until they are at least once removed.   Why, because all they knew was the "IBM way" and that was being number one.
What's Your Strategy?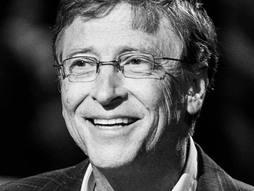 While serving as a BOD member and Chief Restructuring Officer of a startup software company, I asked the head of marketing what her marketing strategy was for the company.  Her answer was that the then current CEO, an ex-Microsoft employee, was going to be the next Bill Gates.
In taking a deeper dive into her strategy, it turned out, that was the strategy! Convincing the world that the CEO was the next Bill Gates.
Sufficient to say, soon afterward, both the marketing person and CEO were gone and the restructuring job became selling the company. Thanks to intelligent investors and a flexible board, the sale was completed and the successor company is wildly successful today.
Do You Have Experience In …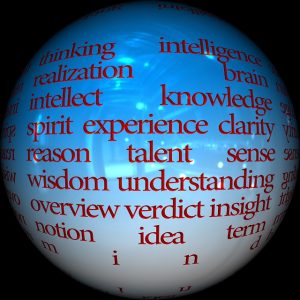 We, at Revitalization Partners, are often asked by prospective clients: Do you have experience in (name your industry and niche within that industry).
While, after a cumulative 125 plus years in operational improvements and restructuring, the answer is often yes; it's also the wrong question.  It's the mistake that Yahoo and numerous companies have made in hiring CEO's and other senior executives.
There are, in most cases, a number of good people in a company that know the industry and how it works. But just as Yahoo could not succeed at becoming Google nor a CEO in becoming another Bill Gates, by using those industry parameters to hire senior or restructuring management, you assure failure.
Knowing Something Does Not Mean ….
We see this problem even in the smaller companies we deal with.  One of our clients hired a Corporate Controller specifically because she both liked her and she had direct experience in the client's industry.   But …. this particular company had a history of large losses, issues of unpaid federal and state trust taxes, unpaid union dues and benefits and other unpaid secured loans.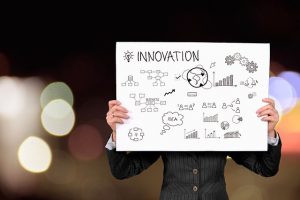 Knowing something about the industry did not mean knowing anything about the particular issues facing this company.  As a result of lack of experience in those areas, her advice to management has, in a number of cases, continued to make things worse.
In another case we were asked to serve as interim president for a company that was the largest in its industry. It had solid financial backing and had used that strength to make several acquisitions that did not integrate well or at all.  
As a result, the company operated as multiple companies, confusing the market, adding extra expense and having multiple employee policies.  When we were retained, the goal was to stem the losses, repair a failed ERP installation and create a single culture.
You Don't Understand Our Industry …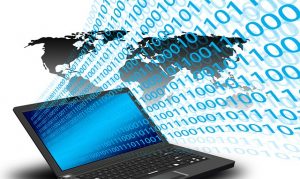 In almost every case, every major change proposed was met with the statement: "You don't understand our industry. It will never work in our business."   The statement was correct; we didn't know the industry.   But we did have experience in many others where the changes we were proposing had worked.  
With the assistance of a key player, the CFO, and being willing to make changes where we could not overcome resistance, we were able to stem the losses, create a single, functional culture, and install a functional ERP system.
Whether hiring senior management or bringing in an operational restructuring organization to assist you in defining and addressing the issues of your company, the path to success may not go through your industry.
Important To Focus On 
It is important to be certain that you are not overly focused on industry issues, but your specific business situations. And your company's problems are rarely defined by the success of your industry's number one competitor.