What Does Customer Service Mean?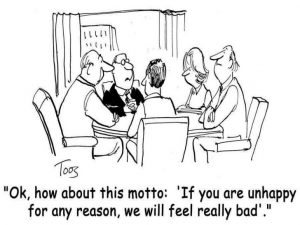 It all started when I set out to buy a drone.
The drone market has been growing rapidly and includes such companies as GoPro that started the "action video" market.
In order to understand this market, lets look at a few numbers.
According to research from Gartner, the drone market grew to $4.5 billion, a growth rate of 36%.  The market this year is projected to grow to $6 billion according to the latest Gartner forecast.
Personal drones as opposed to commercial drones represent 94% of the total market.   By 2020, Gartner projects that the market will surpass $11 billion per year.
Why Is This Important?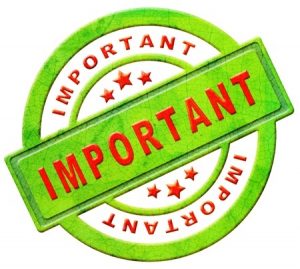 Why is this important?  Because this large market is dominated by a single Chinese company, DJI.  
DJI represents 66% of the market measured by units sold in North America for serious drones costing between $1,000 and $2,000. 
In a testament to DJI's market dominance, the second-place company with 19% of the market recently exited the market. The next largest market player has approximately 7%.
DJI has major manufacturing facilities in Shenzhen and over 1500 engineers and technicians working on their products.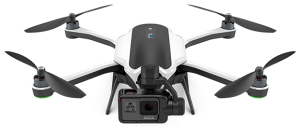 The best-known US player, GoPro recently launched a new drone product but had to recall it following reports of malfunctions that caused it to lose power and fall out of the sky.
That product is now back on sale, but the specifications and feature set fall significantly short of the latest DJI drone.
Like Many People…
What does this have to do with anything?  Let's go back to the very beginning. Like many people who are planning on making a significant purchase, ($1,000 – $2,000 is significant to me) I turned to the internet.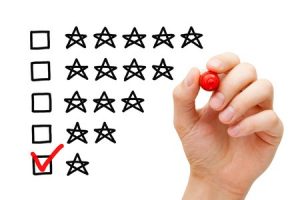 What I found was a lot of data that indicated that DJI drones were having significant technical problems with their cameras.  And it had been going on since early 2016.
One site even claimed to have spoken with DJI and they admitted having a "bad batch of cameras" and were requesting that the drones be sent back for repair.
However, numerous customers also claimed to have done that, some three times, and the returned drones had the same problems.  Nowhere could I find any indication that the product had been fixed.
Out Of Frustration …
Out of frustration, I asked the company. Their response is below: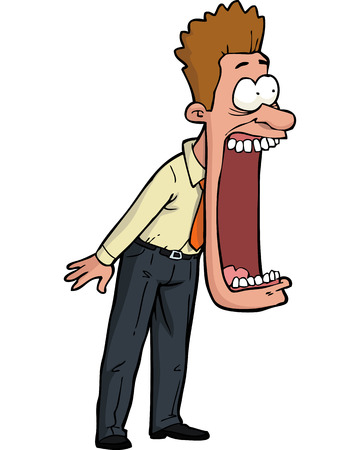 Hi,
Thank you for contacting DJI Online Support.  We understand that you don't want to purchase the Mavic Pro for now because of the issue regarding the camera glare of Mavic Pro.   As of the moment, there is no complaint coming from the consumer of our drone saying that there is a problem issue with the camera glare of the Mavic Pro.
If you have any other questions, please let us know.
Regards,
Gil, DJI Customer Support
Until I Get The Truth …
By not clearly addressing an issue that is all over the internet, this dominant company is risking the very foundation of its success. 
Until I can resolve the truth, I am not a customer.  And I suspect there are thousands of people like me.
Despite 3 Calls …
Customer service issues appear everywhere.  Revitalization Partners has worked with a law firm on a receivership. It was long and arduous requiring a lot of complex legal work which they handled with consummate skill.  
And, with a small amount of work to finally be resolved and despite agreement between RP and the law firm on what was left to do, the work remains undone.
But the biggest problem is that despite three calls and messages, there was no response from the firm.  When, on the fourth try, I finally reached them, there was an apology and the excuse that the attorney was in a complex trial.
Rather than ignoring my messages, anyone could have returned my call and explained the situation.  Another situation where a great product (the legal services) was colored by poor customer service.
As one example of great customer support, I recently bought a product from Amazon. It turned out to be the wrong size, entirely my error. I filled out the return form, packed up the product and took it to UPS. When I got back, the money had been credited to my account. While the package was still at UPS!  That's customer service.
Ask This 1 Question …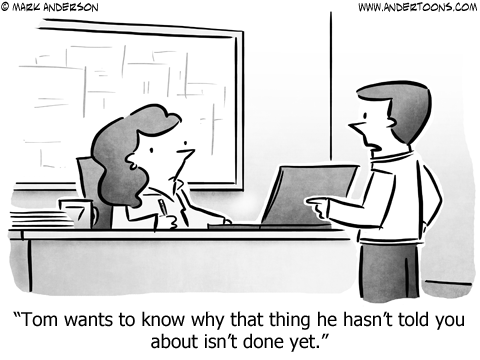 Many of you, our readers, are professionals providing a service.  And most of you work hard to provide the best service possible to your clients.
One of the questions you should also be asking is: What constitutes the best customer service and am I providing it?  
If you can deliver a high level of customer service appropriate to your business, you won't have to worry about what your clients/customers are saying on the internet. And your clients/customers might be thrilled to be working with you.
As in past years, this will be our last blog until September.  We hope that you have a great summer vacation and we look forward to picking up our blogs next month.
Revitalization Partners is a Northwest business advisory and restructuring management firm with a demonstrated track record of achieving the best possible outcomes for our clients. And now, we've written a book to help our readers understand the issues facing their businesses. You can find this compilation of our business thoughts at: 
https://revitalizationpartners.com/we-could-write-a-book/  or on Amazon. 
We specialize in improving the operational and financial results of companies and providing hands-on expertise in virtually every Circumstance, with a focus on small and mid-market organizations.
Whether your requirement is Interim Management, a Business Assessment, Revitalization and Reengineering or Receivership/Bankruptcy Support, we focus on giving you the best resolution in the fastest time with the highest possible return