And the Shutdown Continues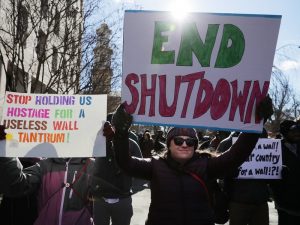 Two weeks ago, we wrote about the effects of the shutdown on small and medium businesses.
Today we're writing about the effects on all of us as people.
Over the years of writing blogs, we have shied away from writing about politics. There are, in our political system, room for all sorts of views regarding politicians' positions.
NO MATTER WHAT YOU BELIEVE …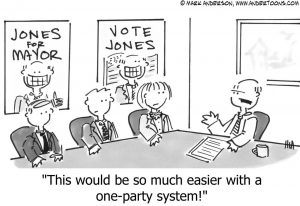 Whether you believe there should or shouldn't be a wall on the US Southern boarder is a matter of individual opinion.
But, for those of us watching the drama of the government shutdown unfold, we must begin to believe that members of the government are behaving more like children than elected representatives.
And the impact of that behavior has the potential to impact the rest of us in ways that we can't imagine.
MOST GOVERNMENT EMPLOYEES …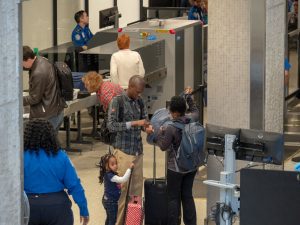 Most government employees work at modest paying jobs that don't allow for the bonuses and equity that we often see in the civilian sector.
In many cases, such as with TSA inspectors and air traffic controllers, the work is often critical and repetitive.
In other cases, such as food inspectors and FBI agents, their decisions often mean the difference between life and death.
Many federal workers have missed their first paycheck. While some earn six-figure salaries, an average employee's weekly take-home pay is about $500, according to a labor union for government employees.
THE PERILS OF AIR TRAVEL …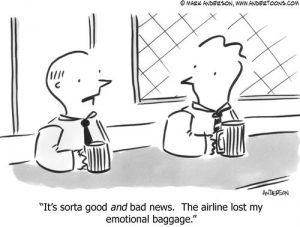 As I write this, a member of Revitalization Partners is on a trip requiring extensive air travel. His flights and any that you may take are under the control of air traffic controllers that monitor and direct several aircraft at a time, often in very crowded airspace.  Generally, these controllers are focused and highly professional in a stressful job.
But do you want the controller managing your flight having the additional stress of wondering how he will pay for health care for his family or whether the bank will foreclose on his home?  Those few seconds of concern have the potential for unimaginable tragedy.
Or maybe, as you arrive at the airport, the overworked TSA agent misses a weapon in an inspection because they are wondering if the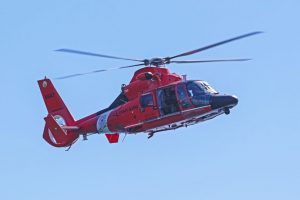 food bank will be open after their shift.  Hundreds of Transportation Security Administration workers at multiple airports are calling in sick rather than work without pay.
Members of the Coast Guard, which is funded through the Department of Homeland Security, have missed their paychecks.  Would you want them to turn back just a little early if you were the one they are searching for?
WHAT ELSE IS BEING EFFECTED …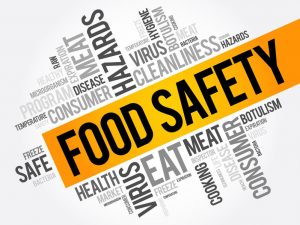 And what else are we dealing with?
The Department of Housing and Urban Development has sent letters to 1,500 landlords asking them not to evict residents in housing assistance programs – including those with Section 8 vouchers – for which funding has lapsed.

The Interior Department has stopped accepting new Freedom of Information Act requests.

The White House directs the Internal Revenue Service to issue tax refunds during the shutdown, reversing previous policy. Workers called back from furlough to process those refunds will not be paid until the shutdown ends.

The Agriculture Department said that benefits under the Supplemental Nutrition Assistance Program, formerly known as food stamps, would be fully provided for the month of February, but then end.

One of the Hubble Space Telescope's main instruments has stopped working and engineers are unlikely to fix the problem during the shutdown. Nearly all of the employees at NASA have been furloughed.

A report from Syracuse University says at least 42,000 immigration court hearings have been canceled since the beginning of the shutdown.
WHOSE SHUTDOWN IS IT?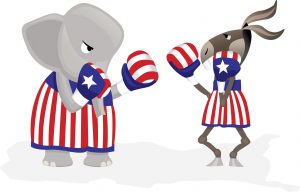 The point is that while we can blame the politicians and commiserate about their childish behavior, this is not their shutdown.
It is ours … all of us.
There are those few who take the time to demonstrate, but for the rest of us who keep our voices, emails and tweets firmly shut and go about our business, this shutdown and its results, belongs to us.
Revitalization Partners is a Northwest business advisory and restructuring management firm with a demonstrated track record of achieving the best possible outcomes for our clients. And now, we've written a book to help our readers understand the issues facing their businesses. You can find this compilation of our business thoughts at:
https://revitalizationpartners.com/we-could-write-a-book/ or on Amazon.
We specialize in improving the operational and financial results of companies and providing hands-on expertise in virtually every circumstance, with a focus on small and mid-market organizations.
Whether your requirement is Interim Management, a Business Assessment, Revitalization and Reengineering or Receivership/Bankruptcy Support, we focus on giving you the best resolution in the fastest time with the highest possible return.