An Approach to Business Litigation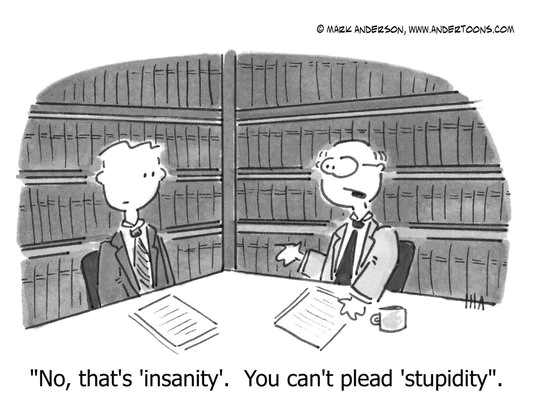 We've all been following the incredible number of lawsuits that have been filed in conjunction with the last election.
And in listening to the plaintiffs and their attorneys, we're not nearly finished.  But remember, for each plaintiff and attorney, there is a defendant and another attorney or set of attorneys. 
And while you're unlikely to make the press with a lawsuit related to your business, the financial cost and emotional stress can take a toll on any entrepreneur or company executive.
IN THIS POLITICAL CLIMATE …
In this political climate, it is difficult to get everyone to agree on anything.  We do not think we would get objection, however, to describing the legal environment for many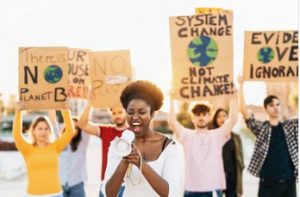 businesses as somewhere between challenging and hostile.  And a large and growing part of that environment, unfortunately, is the complex civil suit.
Complex actions are on the rise everywhere. Fair Labor Standards Act class action filings, for example, keep breaking records every year, not in a good way. Plaintiffs' counsel have become more aggressive as they see their brethren make exorbitant fees in class action settlements on some cases with – to be kind ? questionable merit.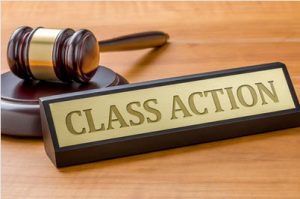 And if a Plaintiff's attorney can turn what would have been a single civil lawsuit into a class action instead, why not? Prosecution of the modern class action, at least to settlement, does not require much if any more resources than some "standard" lawsuits.  Despite some effort by the United States Supreme Court, there has been no slowing this trend.
A BIGGER TARGET …
Some businesses are more of a target for some actions.  For instance, the relatively high number of independent contractors in the transportation industry makes those companies a target for employee reclassification class-actions, regardless of the facts in any particular case.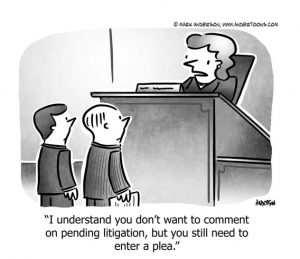 But any executive in a mid-sized company or larger should expect a near "bet the business" type lawsuit at some point in his or her career, be it based in contract, consumer protection, employment law, or a myriad of other state and federal private actions.
We understand some companies feel their contracts, policies and people are invulnerable to legal critique. Our experience is, where there is a willing plaintiff's attorney, there is a way. The way to deal with this is get way ahead of it, and the time to start doing that is before any complaint is filed or served. 
The one bright spot in this piece: there are a few preliminary, straightforward and relatively inexpensive steps you can take.
TAKE THESE SIMPLE STEPS …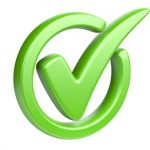 First, just like you would with a bank, build a relationship with litigation counsel before you have an immediate need. You can do this through your corporate attorney or business advisor, but make sure it is someone with the ability to handle the probable worst-case scenario.
Even before a filing, litigation counsel can help you place, develop and refine processes for routing, handling and responding to a new lawsuit, combating the impact on operations, and the smooth collection, review and production of business records – one of the most expensive parts of any litigation. Plus, it is just a confidence builder to have the number of someone you know you can call if there's trouble.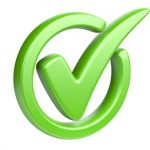 Second, start budgeting annually for some defense costs. And if you do not end up using that reserve, carry it over. No one relishes the idea of standing up in an executive meeting and projecting attorney's fees up on the screen, associated with some as of yet undefined litigation.
But dealing with any significant lawsuit gets immeasurably harder if you are at the same time trying to "find" the initial defense costs somewhere. And no matter how much insurance coverage you buy, there will still be breaks in coverage or coverage disputes.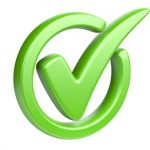 Finally, discuss with your management team what general approach the company would take to threatened litigation, assuming it is without merit.  This may sound less important or productive.  It is not.  The day a big lawsuit is filed against the company is not the day to find out you disagree with your Chief Financial Officer on whether to pursue early settlement.
"GOING TO THE MAT" …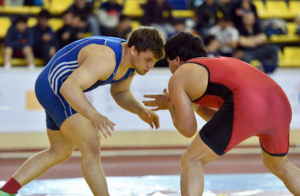 Some businesses have the resources, attitude, and risk tolerance for going to the mat, so to speak. Some do not.
Neither company is good or bad, but it is important to know the one you have.
Of course, counsel should be present for any meeting to clarify and protect confidentiality.
DON'T UNDERESTIMATE THE …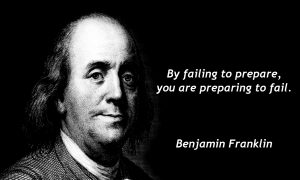 Do not underestimate the power and confidence that comes from foresight, planning, and smooth execution.
There is utility in correctly anticipating a bad situation and knowing exactly who to call and how to respond.
That is why we have fire drills. Otherwise, people would just run around in a panic not knowing what to do, which by the way, is the worst environment for litigation.
And if you're not sure what attorney to call or how to approach them, feel free to give us, at Revitalization Partners, a call.  (206) 903-1855

We've worked with many attorneys and companies on both sides of legal disputes.

Revitalization Partners specializes in improving the operational and financial results of companies and providing hands-on expertise in virtually every circumstance, with a focus on small and mid-market organizations. Whether your requirement is Interim Management, a Business Assessment, Revitalization and Reengineering or Receivership/Bankruptcy Support, we focus on giving you the best resolution in the fastest time with the highest possible return.