A Small Business Is Not a Little Big Business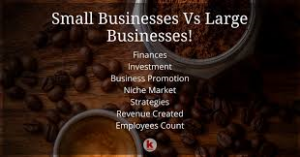 Traditional assumptions among managers are that small business should use the same management principals as big businesses, but only on a smaller scale.
The base assumption is that small companies are much like big companies except with lower sales, a smaller asset base and fewer employees.
We have found, over years of working with small and mid-sized companies that size creates a special condition, which can be referred to as "resource poverty".
A VERY DIFFERENT MANAGEMENT APPROACH …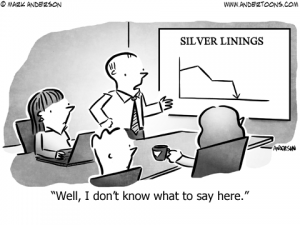 This distinguishes them from their larger counterparts and requires a very different management approach.  Resource poverty results from conditions unique to smaller companies.
Smaller businesses tend to be clustered in more highly fragmented industries such as wholesaling, retailing (although less so with on-line retailing) services, small manufacturing.  In many cases these industries have many competitors which tend to use price cutting as a way to build revenues. They fail to realize that excessive price cutting quickly destroys profits.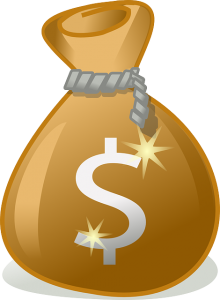 Also, the owner – manager's salary in a small business represents a much larger fraction of revenues than in a big company, in some cases, little is left over for the hiring of additional managers, to reward investors, or to hire and train new employees. Even those larger small companies often have real limitations regarding the quality of management and/or employee they can attract and retain.
NOT EASILY REPLACED …
In a company where a member of Revitalization Partners is serving as CEO, and is both profitable and has sufficient cash, limitations still come into play.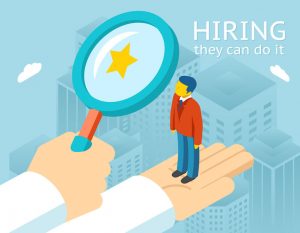 As a service business in which revenue is brought in by a small group of highly skilled and highly paid managers and then handed to lower level people to do the work, the company overhead is supported by the work brought in by the managers.
A manager with performance issues cannot be easily replaced because the loss of the revenue they bring in would mean the loss of overhead covered by the revenue, meaning a significant reduction in everything from personnel to rent.
A larger company can withstand that loss while attracting or training a replacement new manager as a replacement.
IMPACT OF EXTERNAL FORCES …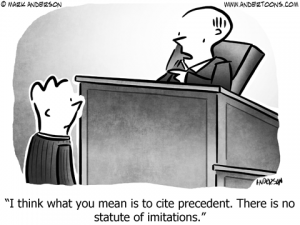 In addition to personnel issues, external forces have more impact on small businesses than on larger businesses.  Changes in government regulations, tax laws, labor and interest rates usually affect a greater percentage of expenses for small businesses than they do for large corporations.
What can small businesses do to overcome the problems posed by resource poverty?   No magical solutions exist, but there are financial tools that are readily available to small companies that enable them to make the most efficient and practical use of limited available resources.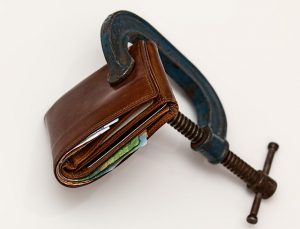 Small business owner-managers usually agree that growth requires investment.  To them, however, the need for that investment cash seems only temporary.  After all, profitable growth will produce greater profits and, they conclude, more money.   Nearly every owner-manager has heard the financial principal that cash flow equals net profit plus depreciation and other noncash expenses.  So why doesn't it work for them?
SELDOM IN EQULIBIRUM …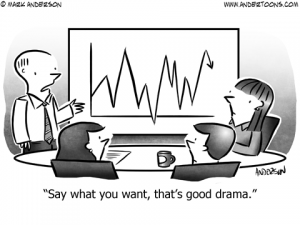 In big businesses, the rates of change and annual growth are normally small; thus, their financial statements describe a system that is in approximate equilibrium. The principal that cash flow equals net profit plus depreciation and other noncash costs is correct for a system in equilibrium. Small differences do not distort the principal.
Small businesses are seldom in equilibrium or even close to it. Even with relative stable growth and earnings, a small company's bank account is subject to very significant short-term fluctuations compared with the overall cash flow.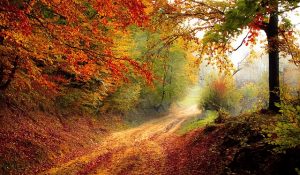 Small businesses are frequently subject to seasonal variations in sales which lead to periods of rapid growth and contractions. During periods of high growth in sales, businesses consume cash.
During the off seasons, the frequently find they have significant cash in the bank since it is not consumed by growth. Unfortunately, many owner-managers see this cash build up as spendable so that personal and employee bonuses consume the cash which then is not available for the next period of growth.
CHARACTERIZED BY CONSTRAINTS OF …
Management of a small to mid-sized business is a distinct discipline characterized by constraints of financial resources, a lack of trained personnel and a short-term management perspective imposed by a difficult competitive environment.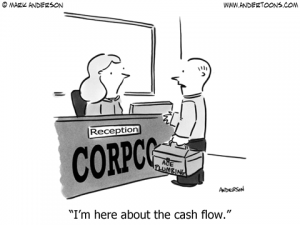 Consistent liquidity is the prime objective.  When management finds that they do not have the skills to solve the internal and external problems, they often look to outside business advisors.
It is important to identify and select the advisor that has experience with businesses of your size.  Do not be seduced by the outstanding resume of the large company consultant.  As pointed out, managing a small business is very different from managing a large one.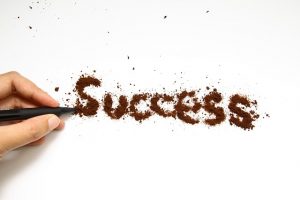 As one example of the differences, articles in the Harvard Business review point out issues related to external financing: "When it comes to ready access to external financing, big businesses have it and small businesses don't."
In addition to the other skills, make sure that the advisor you select has that all important track record of success in obtaining financing for your size of business.
Revitalization Partners specializes in improving the operational and financial results of companies and providing hands-on expertise in virtually every circumstance, with a focus on small and mid-market organizations. Whether your requirement is Interim Management, a Business Assessment, Revitalization and Reengineering or Receivership/Bankruptcy Support, we focus on giving you the best resolution in the fastest time with the highest possible return.