Is There A Transaction In Your Future?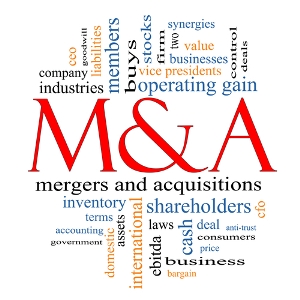 A match of expectations between buyer and seller is critical in either raising equity funding or completing an M&A transaction and that was brought home to us at a recent meeting at which a panel of speakers focused on private company M&A transactions.
The consensus of the panel was that while there is a great deal of money available for the funding of these transactions and that while the "baby boomers" are reaching a point where they would like to monetize some or all of the equity in the their companies, there are still a limited number of transactions taking place.


Why is that?
One reason is that since valuations of high-quality companies have increased over the last couple of years, not every company fits the buyer's definition of high quality. And owners often have unrealistic expectations. As we said above, a match of expectations is critical in either raising equity funding or completing an M&A transaction.


How private equity groups look at value …
Let's take a look at how investment banks and private equity groups look at value. These two groups tend to rate companies for investment much like the grading system when we were in school. Companies are typically ranked A through D and while no investment bank or private equity group would tell a seller a ranking, where a company ranks determines how its value is set.
Equity in established, privately held companies is typically purchased at some multiple of earnings before taxes, interest, depreciation and amortization or EBITDA. There are certainly other factors that come into play, such as management, market position, size of market, patents, etc. But in the end, it's the contribution that each of these contributes to current and future profits that determines the value of a company.


An "A" deal would be characterized as …
An "A" deal would be characterized as investing in a company that has demonstrated steady revenue growth; consistent with the market that it is serving supported by EBITDA profit that is at or above the better companies in the market. If the company suffered during the downturn, that suffering was the same as its peers and its recovery has matched or exceeded those peers. Depending on the market size and other companies where equity is available to purchase, a controlling equity position in such a company may, in today's market sell at an enterprise value of 9 -12 times trailing (the last rolling 12 months) EBITDA.


A "B" company would look much the same, but …
A "B" company would look much the same as the previous company discussed, but has some problems associated with it. Management may have to be replaced; EBITDA profits may lag its peers; the market may be smaller or revenue growth may not match other companies in the market. A company as described would still have a significant numbers of interested parties, but the EBITDA multiple would be more in the 6 – 8 valuation range for a controlling interest equity sale.


And a company ranked as a "C" …
A company ranked as a "C" deal by investment banks and private equity groups has significantly more issues than either company outlined above. Such a company may have zero to slow revenue growth relative to its peers, may be in a slowing moving or relatively small market. The company is probably marginally profitable or has a history of swinging from EBITDA profitability to unprofitability over multiple years. Rather than professional management, such a company may have management based solely on family membership.
Operating methods are typically inefficient and forecasting accuracy and financial reporting may be questionable. While there are considerably fewer equity buyers among professional investors, such companies do succeed in selling equity at the right price. A company as described would typically have a valuation of 3 – 5 times EBITDA profitability in a controlling interest sale.


What if companies are losing money …
What if companies are losing money at the EBITDA or operating profit level? Or, while possibly earning a small amount, have seen revenue shrinkage rather than growth, without recovery. These are the "D" companies. In most cases, sales of these companies are what are commonly known as distressed asset sales and are often liquidation sales done out of bankruptcy or receivership. The price paid is very directly tied to the value of the assets to the individual buyer and in many cases an auction is held to obtain the best possible price.
Successful in creating the greatest value …
It is precisely in this segment of corporate transactions that restructuring firms have been successful in creating the greatest value. Because of the value attributed to multiples of EBITDA profit, restructuring efforts that result is sustained increases in profit, are recovered many times over by the seller. When contemplating a future transaction; early planning and performing any necessary restructuring efforts can offer significant rewards.