Did You Ever Wonder ………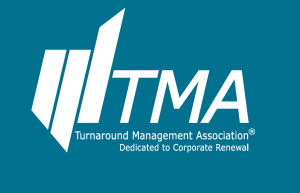 What workout bankers, turnaround professionals and bankruptcy lawyers talk about when they get together?
In September, this very group of people got together for the 14th annual cross Border meeting of the Northwest Chapter of the Turnaround Management Association.
The members, who are professionals from Oregon, Washington and Western Canada, meet yearly to assess the state of economics, laws and practices affecting troubled companies and loans.
Some of the topics discussed included:
"Emerging Trends in Workouts"

"Fraud: The More Things Change….."

"Bankruptcy or Receivership"

"Developments in Cross Border Insolvency" and

"OMG: My Collateral is Alive". (Yes, this last one is about farm animals)
Because these sessions are not ones to which the media is invited, the discussions and sessions of the gathering aren't covered, but much of what went on there would be of interest to many businesses.  And a comment from a banker to the attorneys and restructuring professionals made that broader business interest pretty clear:
"There is going to be a lot of work for you in the next year or two".
And so why should the statement by the banker about a lot of work ahead be of interest to you?   Because, despite the recovering economy, despite the fact that the banks have more money to loan than before the recession, despite the fact that commercial lending is more competitive than ever, some of these workout bankers expect the loans their organizations are making now will end up as troubled loans in "special assets".   Why, and will you be one of them?
Too much money chasing too few borrowers …
As these bankers see it, there is too much money chasing too few borrowers. This is leading to the strange situation of both low interest rates and a lot of competition to provide loans.   When it's an unbalanced market, either buyers or sellers, this leads to strange behavior on the unbalanced competitive side of any business.
We have seen this recently in the housing market.  Because it's a "seller's market", we see buyers, on the competitive side, bidding above asking price or even appraisal.  We see all cash offers even though interest rates are extremely low.  And we see inspections and other covenants being waived.  All to gain a competitive edge on the buy side.
In business loans, we are seeing the same phenomenon on the sell side.
One commercial banker from a larger bank made the observation that he was making loans at zero profit.  Why? To get customers that hopefully he can provide other services.   Another workout banker commented that he was seeing loans made by his bank with greatly reduced covenants or even no covenants. And yet another observed that the asset based lenders, who typically have a higher cost of funds, are as competitive as the larger banks.
If you're a borrower, you undoubtedly see all of this as good news.
Cheap money, basic or no covenants, lots of competition for your business.  All good stuff!  Maybe, but it's what led to the original comment from our friendly workout banker.  Because he knows that we live in a cyclical world. And he's seen this cycle before and sometimes things cycle very quickly.
What will happen to interest rates if the United States fails to raise the debt ceiling in a timely manner?  What will happen to your ability to pay on your loan if the interest rate doubles or worse?  Or, because your loan package was so competitive that the bank doesn't want to renew it.  And what should you do about these possibilities?
Take advantage of the phase of the cycle that you're in …
Clearly you want to take advantage of the phase of the cycle that you're in and make the best deal you can.   But do the stress test for your company while you're making the deal.  Should the world cycle and you find yourselves in a "sellers' market" you should know: How much of a loan can I afford if interest rates double? What happens if my revenue declines by X %? If the bank imposes stronger covenants at renewal, what can I comply with under what circumstances?
If you ask yourself the tough questions while licking your chops at the great deal you just got, you can make sure that your company is not part of the body of work that some of us are going to see in the near future.