Bankruptcy and ABC's – Discover This Little Used Alternative To Chapter 11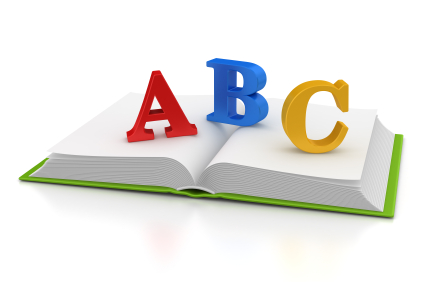 It's always surprising, and to a degree frustrating, to hear of companies that decide there's no way out of their business distress other than bankruptcy when there are other routes that are faster, more efficient and far less costly.
In fact, for those familiar with the legal process called Assignment for the Benefit of Creditors, it's sometimes referred to as a process that's "as easy as ABC."
Owners and directors of troubled companies, who talk about bankruptcy as way out of their business distress, often fail to realize how much a bankruptcy, usually starting out as a Chapter 11, actually costs.
The bankruptcy estate (company) has to pay for its own attorney and financial advisor, as well as any secured creditors attorneys and financial advisors.   And if unsecured creditors form a creditors committee, the bankruptcy estate also will have to absorb those costs for legal and financial support.
While many companies believe using Chapter 11 will help them reorganize, the reality is that about 80 percent of Chapter 11 filings are converted to Chapter 7, which is a liquidation of assets, because of lack of sufficient operating capital to get through the Chapter 11 proceedings.
An Assignment for the Benefit of Creditors is a process by which a distressed, or insolvent, company contractually transfers (assigns) legal title to its assets and property to a trustee or assignee. Assignments are structured to save time and expense in winding up the affairs of an insolvent company. Rather than a company being pressed into bankruptcy or receivership by a bank or a creditor, a company puts itself into receivership through an ABC, as a bankruptcy alternative.
While bankruptcy is very expensive; the ABC alternative, which is governed by state rather than federal law, is cheaper, faster, far less painful and, not insignificantly, less visible.
While it's an acknowledgement on the part of the company's ownership that the business' assets will be in the hands of new ownership with a new financial structure, the company will have determined who manages the process, rather than having a court or bank decide.
The Assignment and Receivership segment of our business often gives us the satisfaction of having both overseen the best returns for the creditors, and seeing now- healthy companies, under new ownership, producing profits and creating jobs where once-distressed businesses struggled prior to the ABC process.
One Example … 31 Radio Stations
One example of this process was a group of 31 radio stations, operationally profitable but staggered by acquisition debt that placed itself into receivership via an ABC. The stations are now under a variety of new owners guiding profitable businesses in markets around the Northwest and Alaska with the secured creditors having received a significantly greater return than expected.
Another Example … A Tacoma, WA Wood Products Company
Another example is a Tacoma based Wood Products Company which was placed into receivership by its secured lender after Revitalization Partners discovered an accounting fraud by the managing owner. Following the establishment of the receivership, the lender wanted to liquidate the assets, consisting mostly of inventory, and close the business. RP, as the receiver determined that the recovery for the lender in liquidation would be approximately 15% of the loan value. Following a restructuring of the company and a non-distressed sale of the assets, the lender recovered 100% of the loan, including all accrued interest and expenses.
Most States Have …

 Most states have both an ABC process and Receiverships.  
In California, the ABC process is a non-judicial process that is a negotiation with creditors.
In Washington State, the process is highly defined by statute and leads directly to a General Receivership for which there are also very highly defined statutes not unlike a federal bankruptcy.
In Oregon, an assignment must be made for the benefit of all creditors equally and preferences are not permitted. An assignment and General Receivership and not necessarily directly connected as in Washington and Oregon receivership statutes provide more latitude to the court.
Please Contact Us if you want more information on the ABC approach as we have extensive experience in this area.