Are Higher Salaries Always Justified?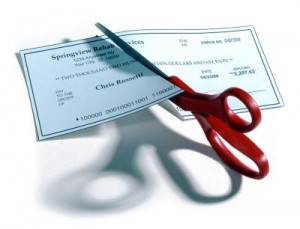 There has been a number of recent articles written about CEO's who cut workers pay to improve the bottom line.  And, in fact, some CEO"s who operate company's that are consistently profitable, cut workers' pay to further improve the bottom line and perhaps their year end bonuses.
Our experience in working with troubled companies frequently requires that we cut wages as part of a plan to ensure the company survives.  Typically the cuts are for a defined period of time and are restored if and when the company has consistently reached a sustainable level of profitability. 
Our approach, when possible, is focused on reducing the pay of the management group and not impacting the majority of people below management. In many cases, however, this is not possible and we sometimes have to reduce salaries and wages across the board.
Some statements in one recent article by Myron Kanning, a lecturer at the Indiana University Kelley School of Business reminded us of an approach we use in advising companies whether they are in trouble or are prospering.
"….In the mid-'90s, I heard a CFO of a highly profitable company comment that his company should bargain for wage concessions not for a compelling business reason, but because "everyone was doing it." That comment triggered my subsequent thought: "If everyone is doing it, our ability to consume will be damaged and our economy will be in trouble in 10 to 15 years. Surely we can find the courage to divert a portion of profit back into wages to protect our economic freedom."
Must Not Create A Fixed Wage Structure That …
While much has been written about fair wages, the truth is that all companies must find a balance between fairly compensating their staff and ensuring that a company is generating an adequate return to their shareholders.  Given that every company encounters gyrations in the business cycle, management must be in a position to reward workers during the good times, however must not create a fixed wage structure that cannot be sustained in down cycles. 
A couple of recent experiences in working with troubled companies reflect our approach in dealing with this dilemma.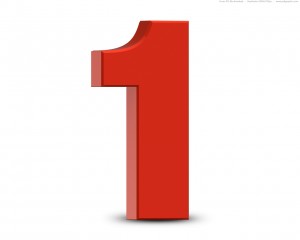 In the first case, we were asked to take control of a $50 million company by its bank that was concerned about the company's cash flow. We discovered that as the company's revenue had declined, the CEO had cut all salaries and wages by 15%, including his own. In fact, he had made quite a statement regarding despite his personal risk and investment in the company, he was cutting his own salary along with theirs. What he had failed to mention was that he was taking that cut back and more through a secret loan from the company to him on a monthly basis. In order to keep this loan invisible to the accounting staff, he cut the checks himself and classified the loan as a "trade receivable". Needless to say, he never mentioned this loan to the company's bank. Upon our discovery of this receivable, the bank applied for an emergency receivership and we took over the company. Once the "loan" was eliminated, we were able to restore half the cuts with a commitment to restore the other half when the company was profitable enough to absorb them.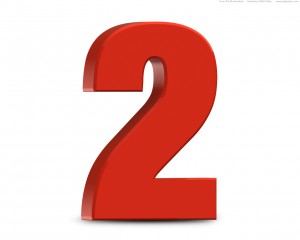 In another case, the company had incurred several years of declining revenue and substantial losses.  As a result we had to execute a number of drastic changes including cutting salaries.  As part of this plan we implemented a quarterly incentive program that was designed to reward everyone when the company exceeded its profit plan.  The plan was based on an open ended program that paid a bonus to each employee based on the percentage that the company exceeded its profit plan.  There were no caps, so the better the company performed, the higher the quarterly bonus to each employee.  Each quarter stood on its own, so employees were eligible each quarter.  The end result of this program was that everyone worked together to get the company back on track with consistent improved profitability. 


The Lessons Here Are …
The lessons here are that that companies can benefit through the use of incentive plans or profit sharing plans that serve to control fixed costs like higher wages and salaries and reward all workers when times are good.  When times are difficult, obviously the company might have to curtail these plans, however may not be in a position to have high fixed salaries that could be subject to pay reductions.
The important issue for companies is that compensation is perceived as "fair" by those receiving it based on the circumstances in which the company finds itself